Do you have trouble falling asleep at night? If so, you're not alone. Millions of people around the world suffer from insomnia or some other sleep disorder.
If you're looking for a way to fall asleep faster, then you may want to consider using Dodow. Dodow is a new device that helps you fall asleep.
In our Dodow reviews, we will discuss how this device works and whether or not it is actually effective for helping people fall asleep.
What is Dodow?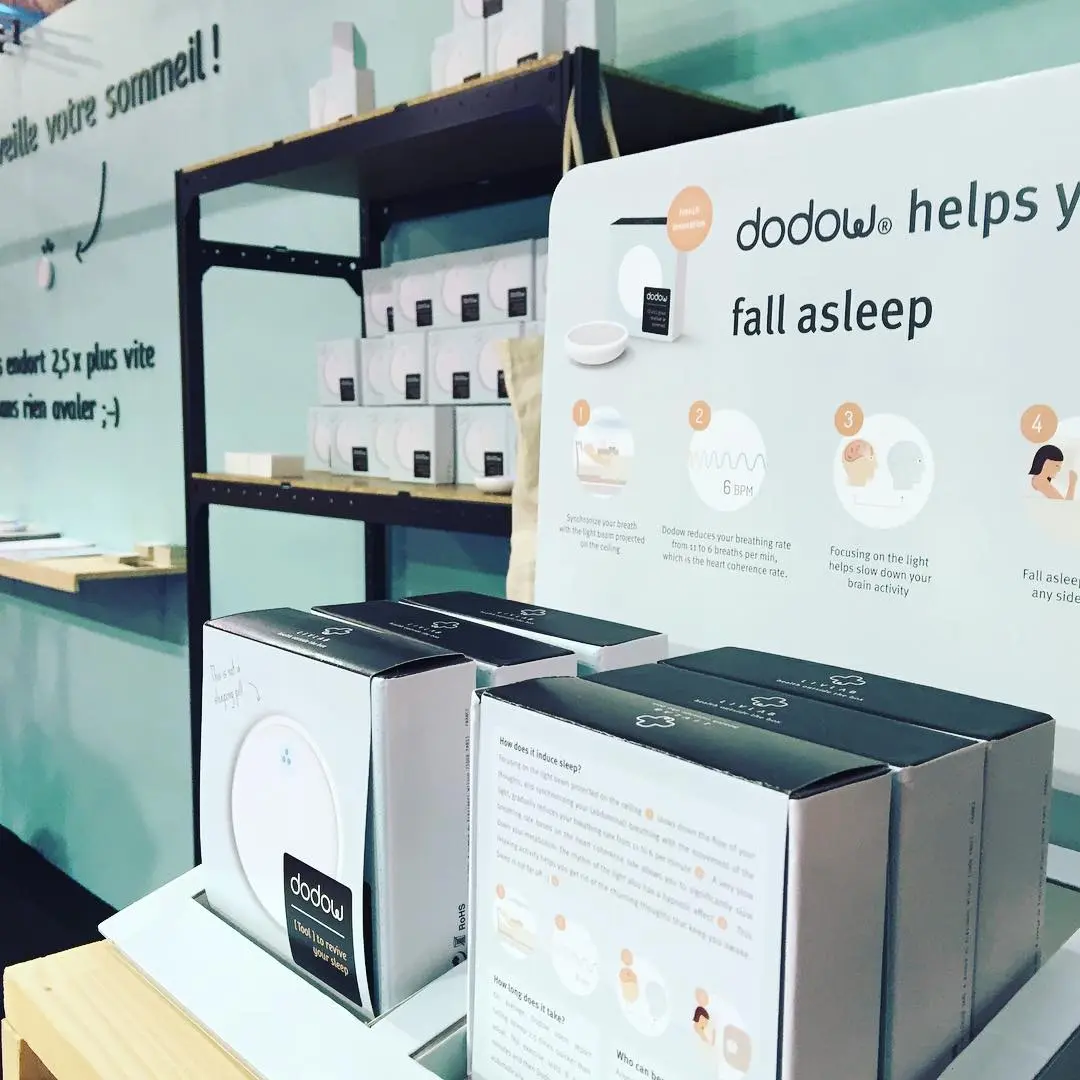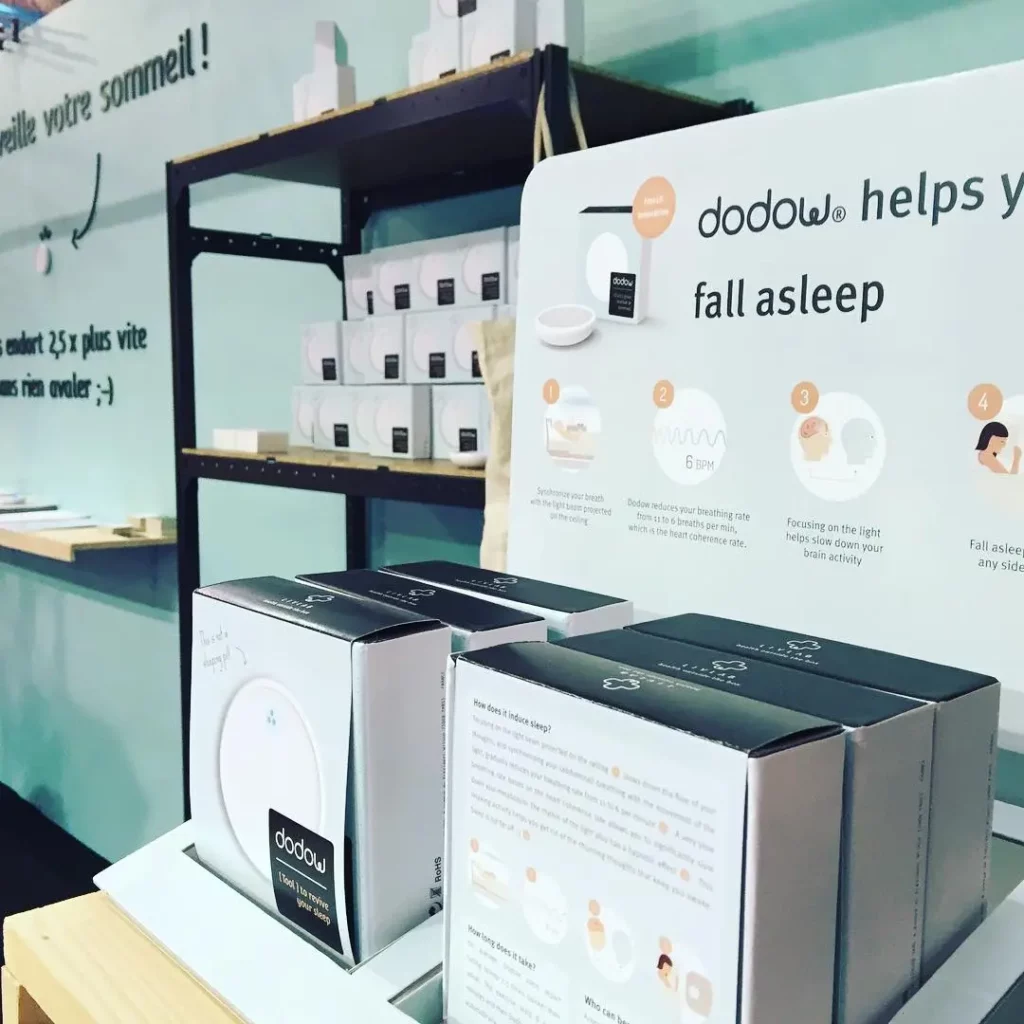 Dodow is a small, round sleep aid device that you place on your nightstand. It projects a blue light onto the ceiling, which expands and contracts in a metronome-like fashion.
Dodow claims that this blue light will help you fall asleep by helping to slow down your breathing. Dodow also makes some other claims about how this device can help you sleep better, which we will discuss in more detail below.
Dodow Reviews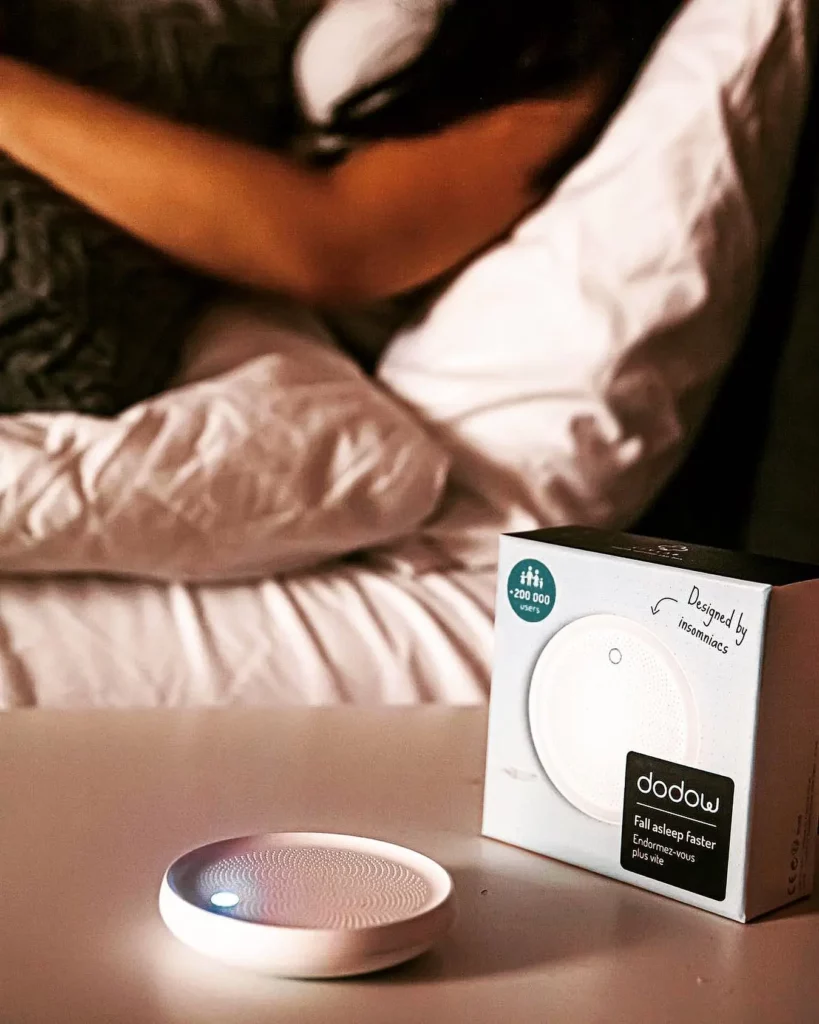 Overall: ★★★★ 4 stars
The product actually works! I haven't been able to find many things that work for sleep. If you can't afford this $59 device, I highly recommend using an audiobook to distract you from any thoughts that keep you awake.
Price: ★★★★★ 3 stars
Although it does work, the price could be a little more affordable for what it is. I understand that it solves an extremely large problem, but it's simply a blue light that expands and contracts on your ceiling.
Shipping: ★★★★★ 5 stars
Great, fast shipping. You can purchase on Amazon for extra fast shipping as a Prime member, or just shop through their website.
Quality: ★★★★ 5 stars
This is a high-quality device that works. A solid material that doesn't feel cheap and sleek, plus a minimalistic design that looks nice on any nightstand.
Dodow Device Reviews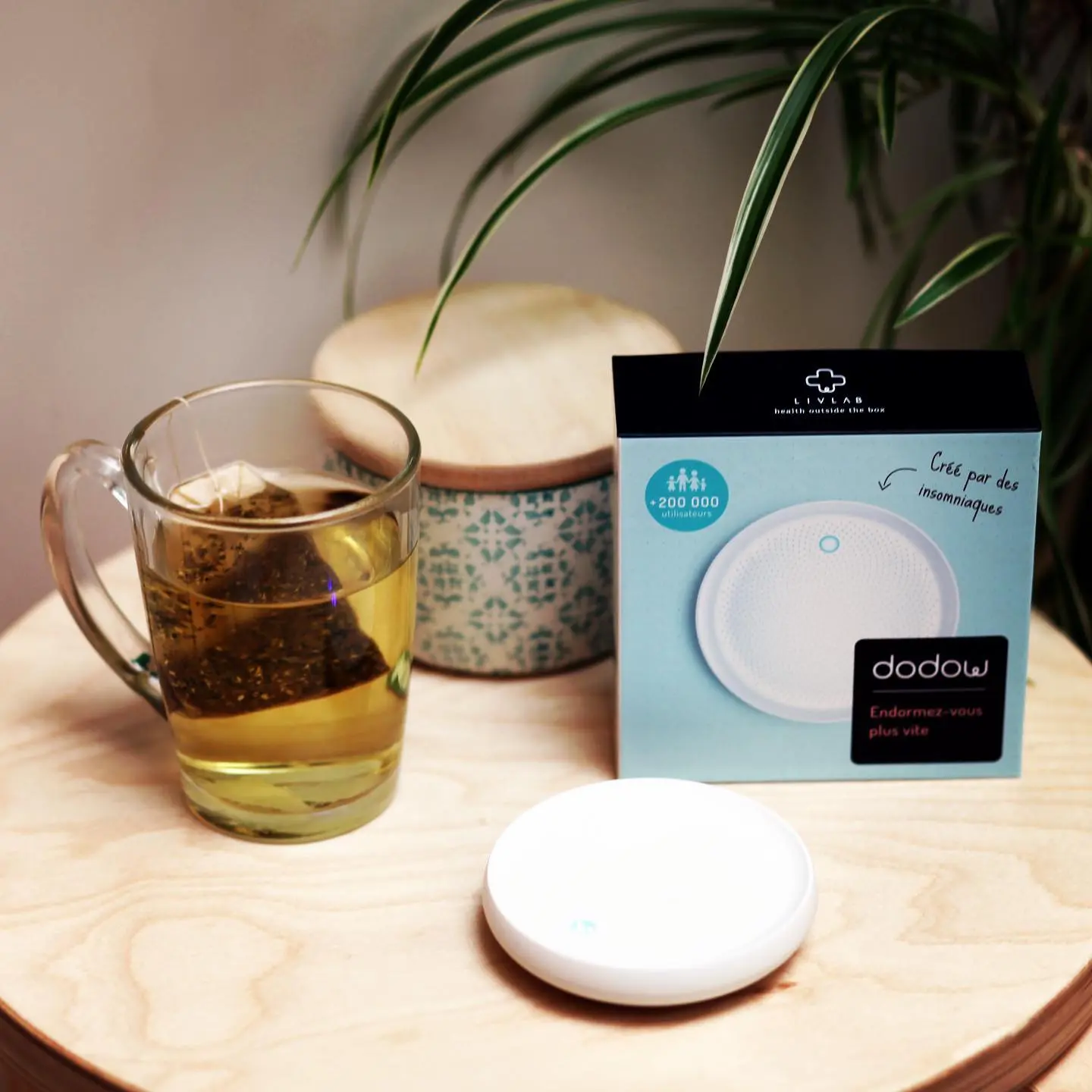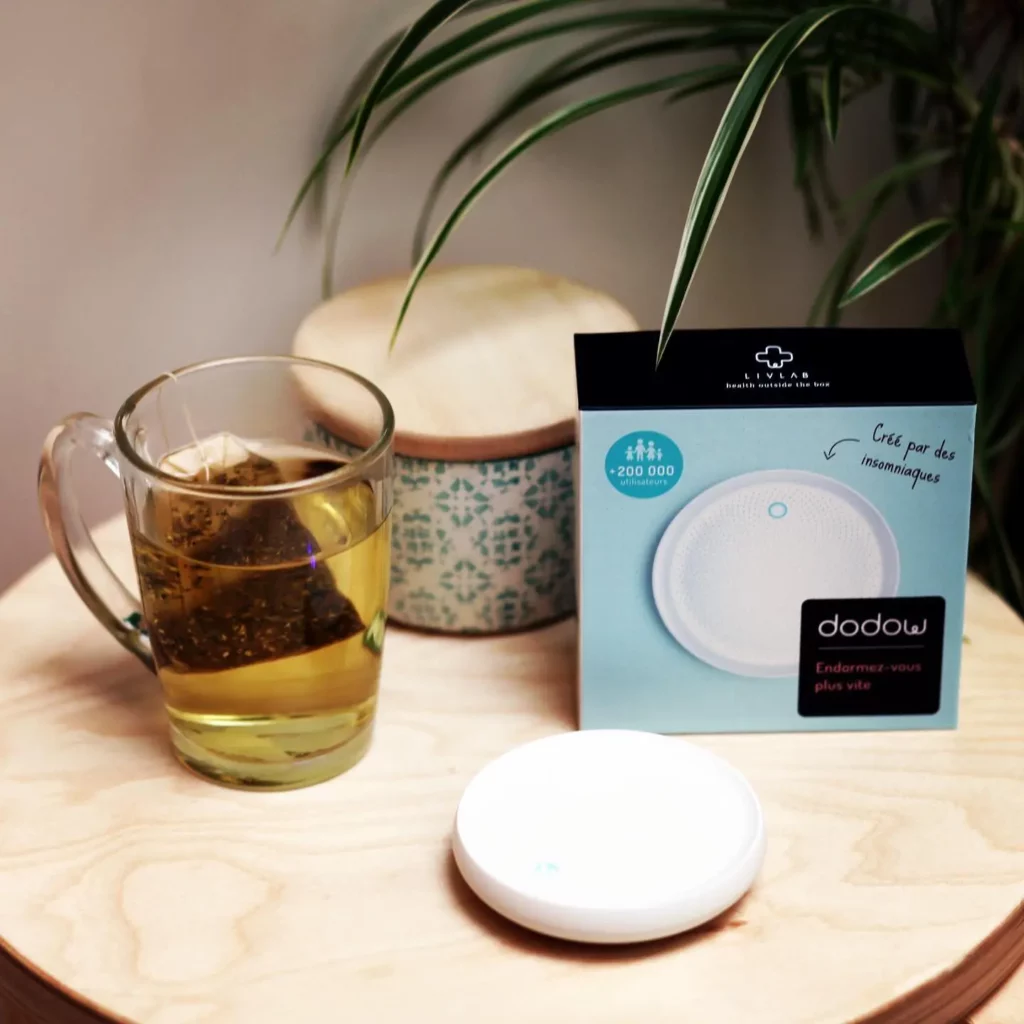 Dodow is not your typical sleep aid – it's a device that you place on your nightstand and it emits a soft blue light. The light rhythmically expands and contracts, and you simply follow the light with your eyes.
I was skeptical at first, but after using Dodow for a few weeks, I have to say that it definitely works.
I found that it allows me to focus on something other than my thoughts, which has turned out to work extremely well for me. If you can't afford a Dodow, I recommend trying an audiobook as it has a similar effect.
If you're looking for a natural and effective way to improve your sleep, I would highly recommend Dodow. Dodow comes with a 100-day money-back guarantee, so you have nothing to lose.
Does it work? Yes, for the majority of people who try it.
Worth a try? Yes.
Where can you buy Dodow?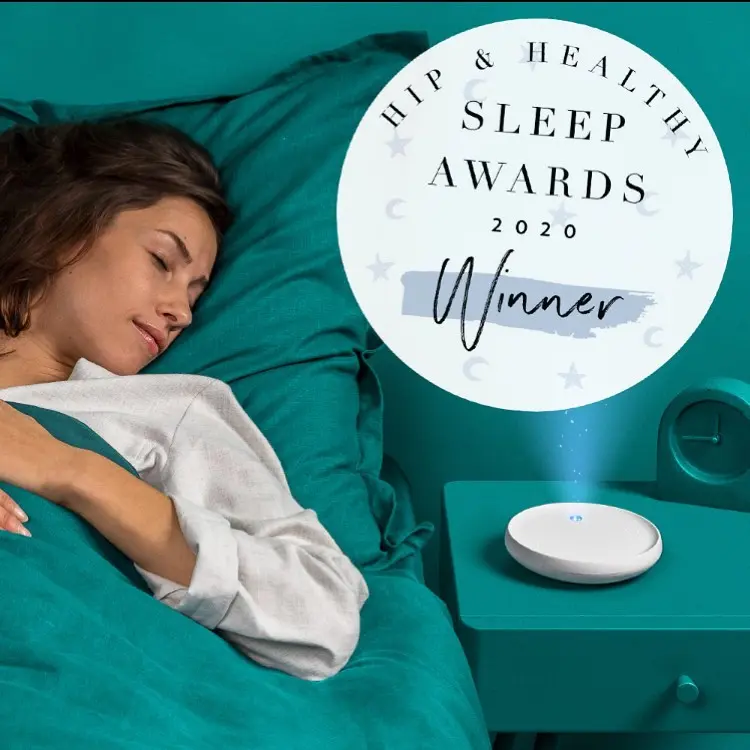 Dodow is available for purchase on their website. Dodow retails for $59 and comes with a 100-day money-back guarantee. Dodow also offers a Dodow for kids which is available for $39.
It's also available on Amazon!
How Does Dodow Work?
Dodow creates a soothing blue glow that expands and contracts rhythmically. Simply look at the light, breath in and out as the light contracts/expands and Dodow promises you will become more relaxed and fall asleep.
Negative Dodow Reviews
The Dodow website is loaded with Dodow reviews from happy customers, but there are also a few negative Dodow reviews out there.
The main complaints about Dodow are that it is too expensive and, like any product, it doesn't work for everyone – some people are disappointed to find out that it doesn't help them sleep.
"I have been using this device for several weeks and it definitely has helped me to control and sustain deep rhythmic breathing, which, in turn, has helped me to get to sleep faster. But come on — it's just a LED light with a built-in timer. $59 is an outrageous price. After I purchased the Dodow device, I discovered a free app for my phone that does the same thing using sound rather than a blue light."
"The short answer is: YES, this device will help you sleep.
But you have to do your part and follow directions, stick to it, allow yourself to wind down, etc.
It's not a magic solution where you press a button and fall asleep – it requires your participation.
I also think it's a little overpriced given that it's a simple device without any bells and whistles. I think it would benefit them to lower the price."