Let's be real for a second–is there any purchase quite as important as bedding? A high-quality duvet or comforter can make your bed so much more comfortable and inviting, but what's the difference between a duvet vs. a comforter and how do you know which one to purchase? 
Keep reading to discover the differences between duvets and comforters to help you figure out which one is the perfect fit for your bedding needs.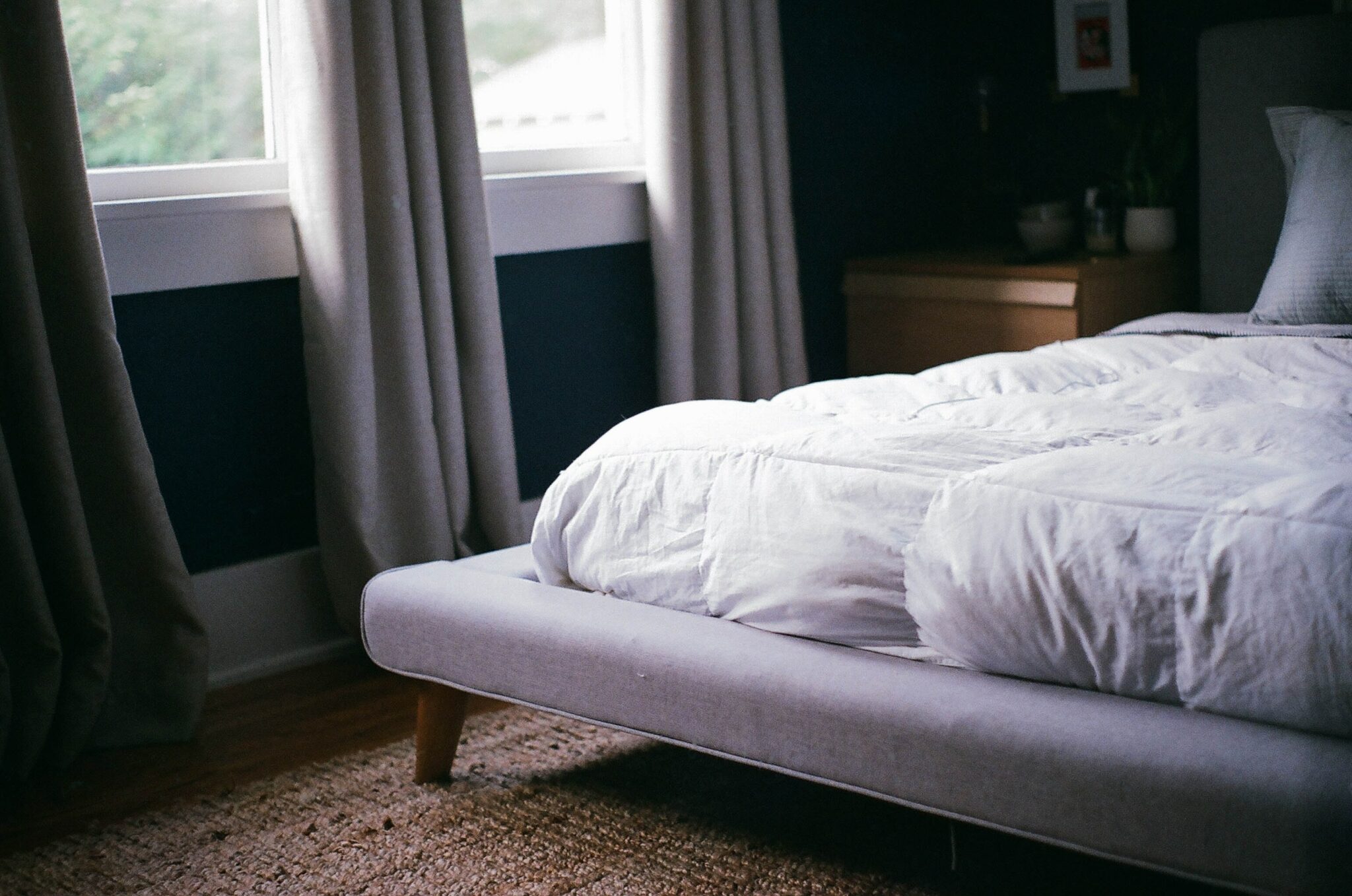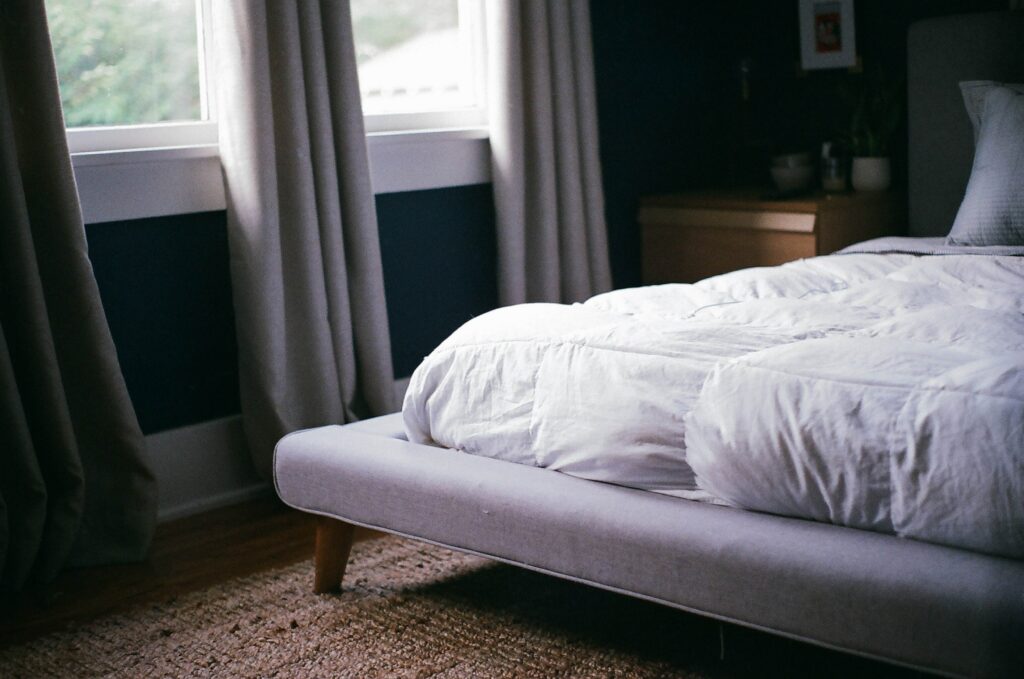 Duvets & Comforters: What Are They?
The first time I ever experienced sleeping in a duvet was when I was living in England.
A duvet is a heavier piece of bedding, usually filled with down feathers or wool, that was created with the specific purpose of providing more insulation in colder environments. 
Duvets themselves are usually more difficult to clean than a comforter, as the down filling is not always machine washable. This is where having a duvet cover comes in handy, as this provides a protective layering for your duvet and makes it a lot easier to wash. 
Much lighter than its European counterpart, a comforter is essentially a giant quilt filled with soft fibers (usually wool, silk, and cotton) that makes you feel like climbing into bed and becoming a blanket burrito.  
Duvets vs. Comforters: Pros & Cons
Now that we know specifically what each option is, let's take a look at their pros & cons.
Pros of a Duvet
Has more filling than a comforter, making it perfect for colder environments (or colder sleepers).
Having a duvet cover means that you can quickly and inexpensively change up your bedding style.
While duvets themselves are usually more expensive than comforters due to their heavier filling, you can easily snag a duvet cover for less than $100. While this may not seem like a bonus at first, it provides much more flexibility and financial cost-savings over time than a comforter.
Cons of a Duvet
You need to purchase 2 separate pieces (duvet + cover).
It's a pain to get the duvet into the duvet cover. 
The filling in the duvet is not sewn into the duvet cover like a comforter, meaning that it frequently moves around (this can be a pain especially when you are sharing the bed with someone and that person gets all the filling).
They're warmer than comforters, which means you may need a separate quilt for the summer.
You may still need to wash the duet if you spill something and the spill soaks into the duvet itself. Since many duvets aren't machine-washable, this will be a hefty fee at the dry cleaners.
---
Comforter: Pros
It's a once-and-done bedding piece. No separate accessories are required.
They're usually not as heavy as duvets, which makes them more likely to be used year-round.
Many comforters are machine washable (make sure to double check this before purchasing, as some are dry clean only)
Comforter: Cons
Once you purchase a comforter, you are committed to its design style.
They typically are not as thick as duvets, meaning you might need additional blankets/sheets during colder months. That said, some comforters are filled with heavy material rather than fluffy material often found in duvets, so some comforters can weigh you down and feel too hot.
Unlike a duvet, which has a cover, when the comforter fabric wears down you have to purchase a whole new one. 
So, as you can see, while duvets and comforters seem like the same thing at first glance, they actually have some key differences that do matter when investing in high-quality bedding.
YOU MIGHT ALSO LIKE: 16 Most Comfortable Blankets – The Softest Blankets Out There
Which Should You Choose?
When deciding between a duvet vs. a comforter, you need to ask yourself two questions:
What are my needs? If you live in a colder environment, or are like me and seem to always be freezing at night, then a duvet may be the better option for you. If you are looking for something that you can use year-round and is not as heavy, then you will definitely want to go with a comforter.
Do I like to frequently change the color scheme/decor in my bedroom? If you are typically a one-and-done type of person when it comes to home decor and would overheat in a very insulated duvet, then we would highly recommend you going with a comforter. This also eliminates the hassle of having an extra piece of bedding (like the duvet cover) to wash and maintain.
Wrapping It Up
As you can see, there is no wrong choice when it comes to comforter vs. duvet. What matters is that you choose the one that works best for you (and try your best to pick a higher-quality product). 
Now that you know specifically what each one is, and the benefits of each, we hope that you are able to confidently pick one from the other, or if you're like me, have a duvet for the fall/winter and a comforter for the spring/summer.