It's time to cover up the red walls in your dining room and give your space a clean, smooth look. Not only are we going to help you pick out the Best Greige Paint Colors (greige + beige) for your space, we are also going to give you some helpful tips that will save you lots of time while doing it!
What is Greige + Where to Paint It?
Not only is it a clean slate that compliments almost every design taste, greige also is a great mood stabilizer and instantly brings down the temperature in any space. For this reason,  we recommend using greige, especially in high-traffic areas, such as the living room and dining room, and also spaces that you go to de-stress (such as the bedroom).
Greige & Home Decor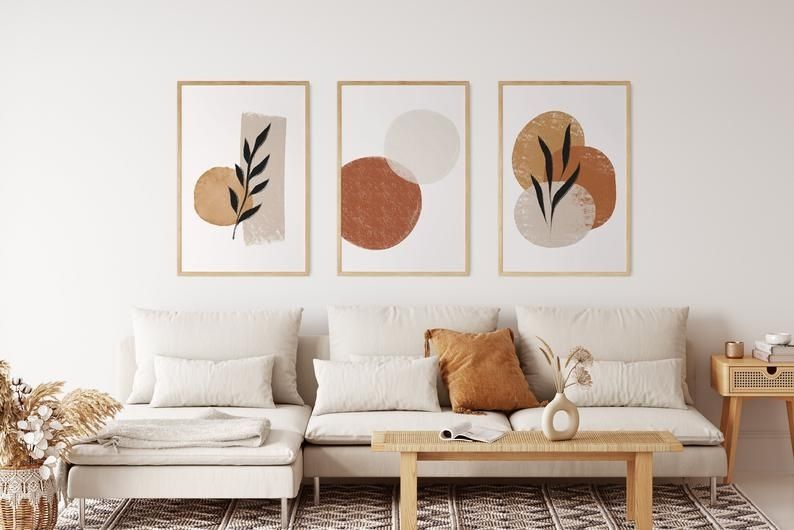 Since greige is so versatile and each brand makes there's a little different, here are some quick style tips that will help your space look the best it can be:
For a more earthy, rustic feel: If you would say that your design taste closely matches that to the rustic outdoors, then greige is a great pick for you! One of the ways that you can make the most of this resourceful color is to pair it with some warm accent pieces.
We highly recommend complimenting your greige walls and/or ceilings with neutral-color furniture (wooden is even better!), especially if you are using greige in a dining room or living room. Wooden dining tables, light cream couches, bronze wall sconces and art does so much to bring out the earth undertones in a lighter greige and also ground the room.
Darker greige colors, such as Mole's Breath by Farrow & Ball would look really sharp paired with a color scheme that mimics the natural world (think blues, greens, tans, etc). Furniture such as an accent rug, end tables, and statement pieces help bring your space a pop of color. Going even further, botanical art paired with a statement chandelier and lots of plants will make your space look, and feel like, an indoor oasis.
Boho: More of the boho type? Greige is a great paint color to go with if you love bohemian decor. Lighter greige hues are the perfect choice for if you want to go with more statement pieces, such as a leather couch, unique art pieces, colorful furniture . Add some ratan and your space is guaranteed to feel like an earthy, boho paradise!
While these are two of the most popular design tastes that are commonly paired with greige paint colors, as you dig into our recommendations you will see that the options are literally endless with this color MVP. It's hard to find a design style that doesn't look good with greige (trust me, we've tried)!
Thinking you need some greige in your space? Take a look at these 18 gorgeous greige paint colors, including our top 2 picks, to find the hue that works perfect for you.
18 Best Greige Paint Colors
---
---
---
---
---
RELATED: 14 Colors that Go Perfectly with Purple
---
---
---
---
---
---
---
---
---
---
Best Greige Colors: Our Top 2 Picks
While our other 16 recommendations were high-quality, Pinterest-level greige paint colors, our top 2 picks beat them all. When considering which two would make the cut, we looked at two factors: first, quality. Both of these picks are top-rated in their field, both by professionals and homeowners alike.
The second factor was uniqueness. As you can see from many of our recommendations, greige typically looks very similar no matter which brand you go with. We wanted to prove, however, that it is possible to find a greige that stands out from all the rest. I think you'll agree that these two all-stars deliver this and so much more.
Dark
Light
---
Wrapping It Up
We know that there are thousands of greige colors available, but we hope that this list gives you some good ideas on which hue and brand works best for your style. Now, all that is left is to decide whether you're going to play it safe (light greige) or take a chance (dark greige). The choice is up to you!