Ahh, the Cloud Couch. Restoration Hardware's most sought-after piece of furniture, this beautiful white couch has been hypnotizing everyone on social media for a while now.
If you're not able to afford the $4,000 Cloud Couch like most of us (or more like $10,000 if you want a small sectional), don't lose hope – you can just get a Cloud Couch dupe.
We've found the best Cloud Couch dupes out there that are comfortable, beautiful, and best of all, much more affordable than the real thing.
The good thing is the official Cloud Couch doesn't have much of a signature look, it's just a beautiful white couch. You can easily fool everyone with these dupes.
That being said, keep reading for some of the best alternatives for the social media famous Cloud Couch.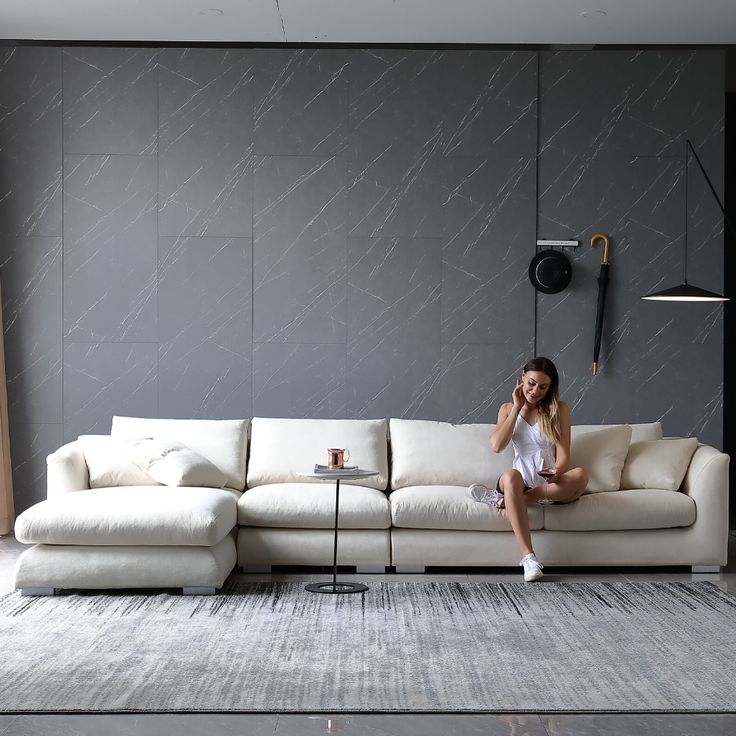 Arguably one of the best Cloud Couch dupes, this gorgeous sectional is beyond comfortable and soft. You'll sink right into it.
It's listed for $4,000+ on the Mario Capasa website, but we've seen it on sale for under $2,000 on Valyou. They have various sizes – the one shown above is the 142-inch sectional.
Not only is the fabric stain-proof, but this couch is made with a removable and washable cover. It's only available in grey or beige, but you can add extra covers if you want to change up the style.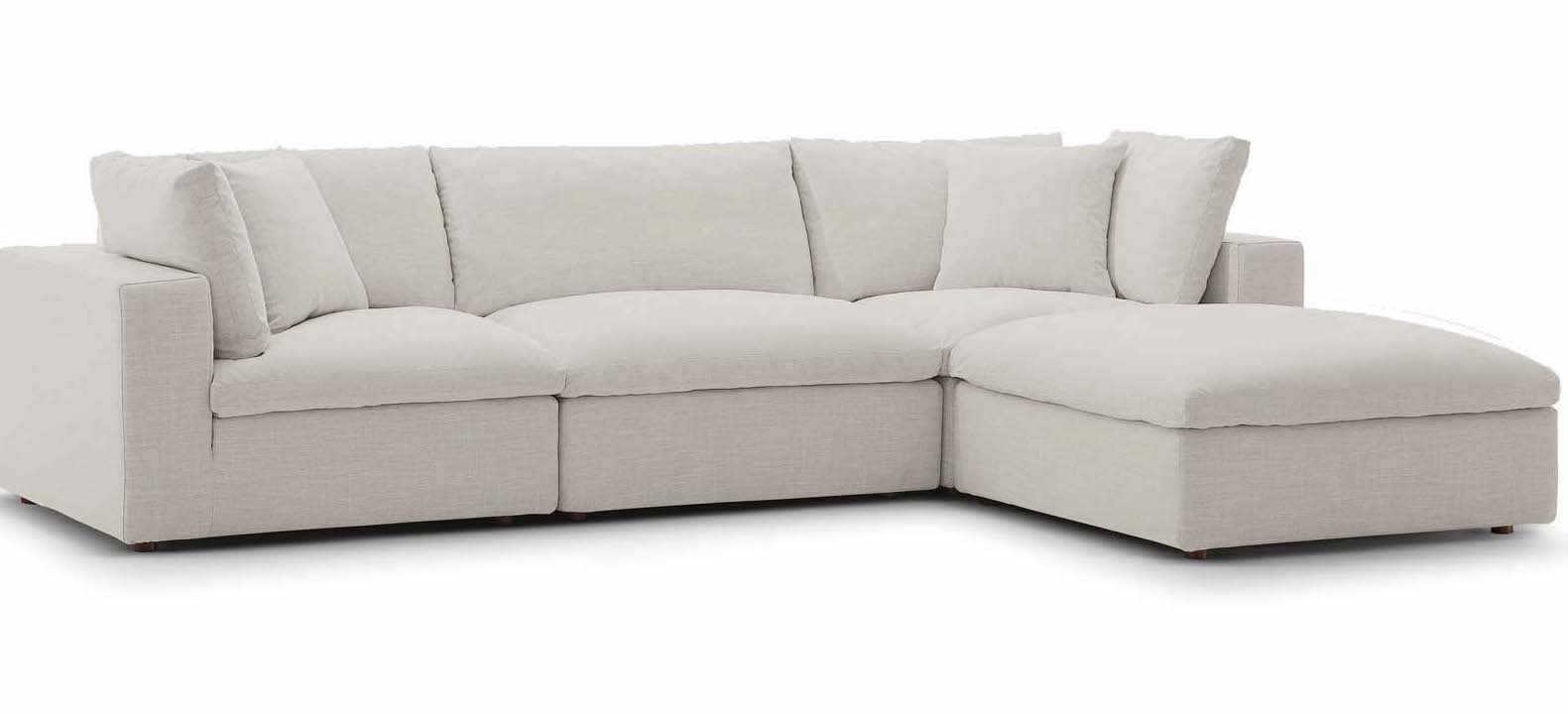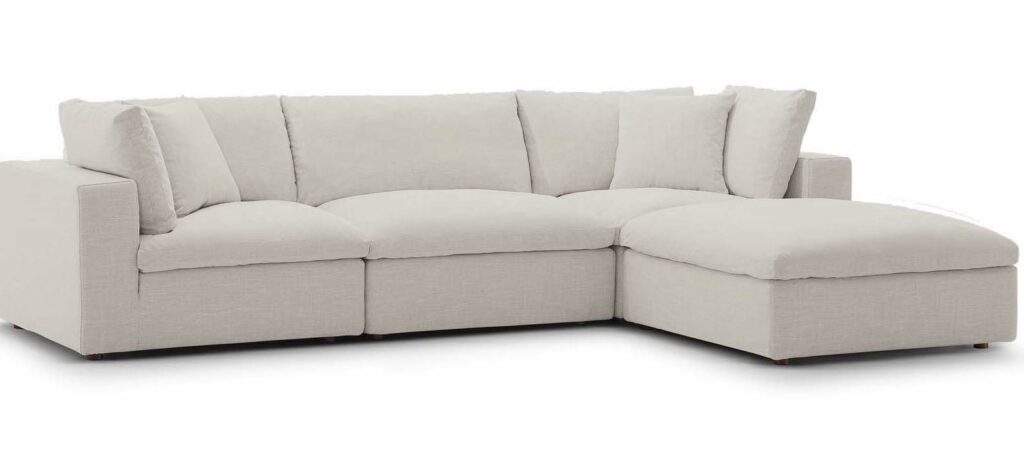 Can you even tell the difference? This beige sectional from Commix looks (and feels) like a clone of the Cloud Couch.
HomeThreads offers Affirm, so you can pay in monthly installments if you qualify. You can also buy a protection plan that covers most issues (including spills and stains), which is extremely nice to have. Buying a beige couch can be scary, to say the least.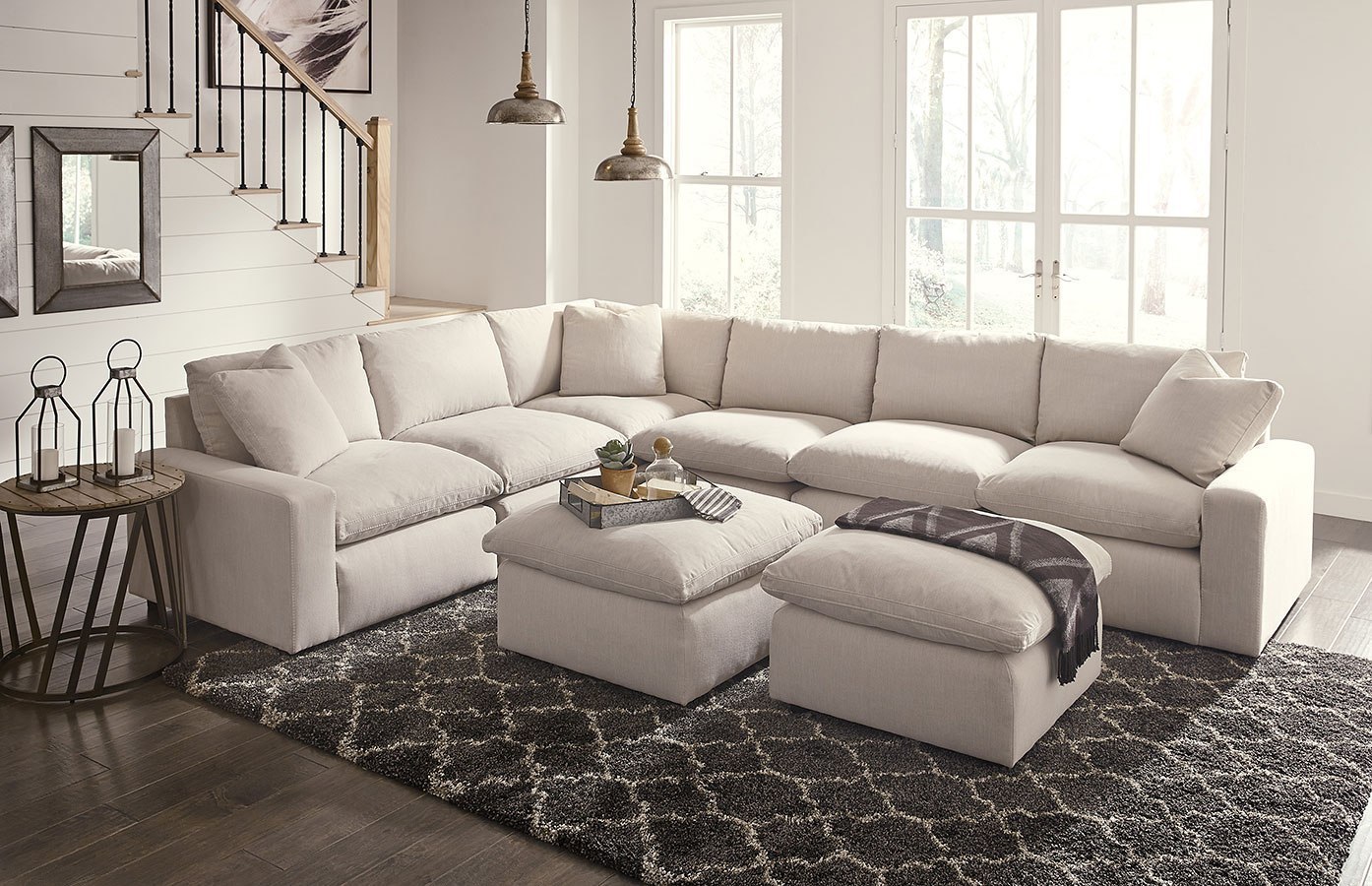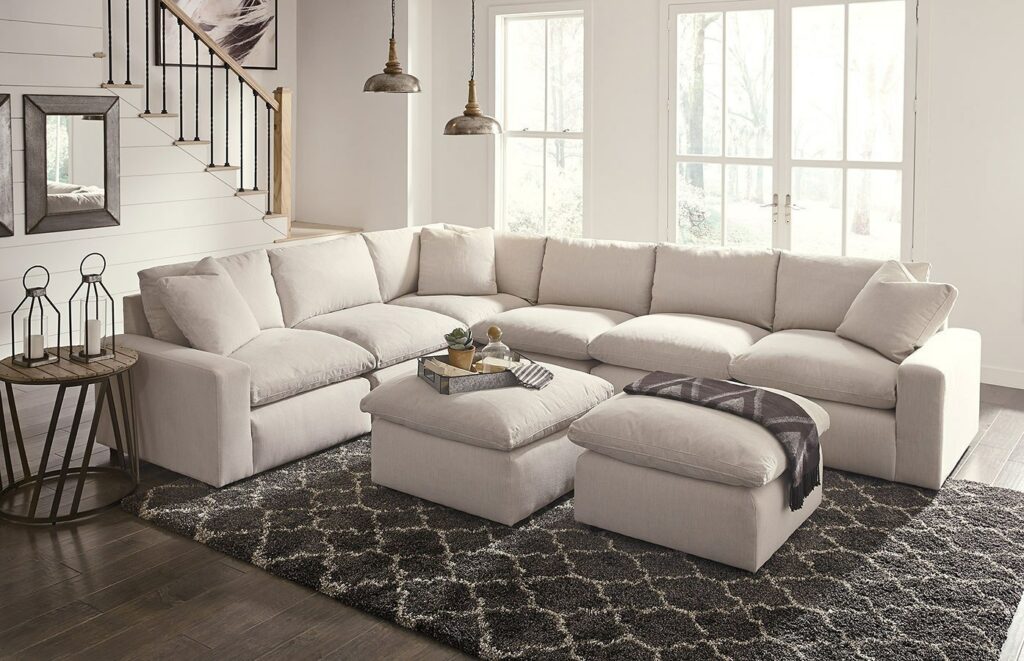 Although not available in many different colors or configurations, this standard sectional looks and feels very similar to the Cloud Couch.
It's ultra-comfortable and super soft, with a feather filling you'll sink right into. The only downside is that this feather filling does need frequent fluffing and flattens easily, which some reviewers don't like.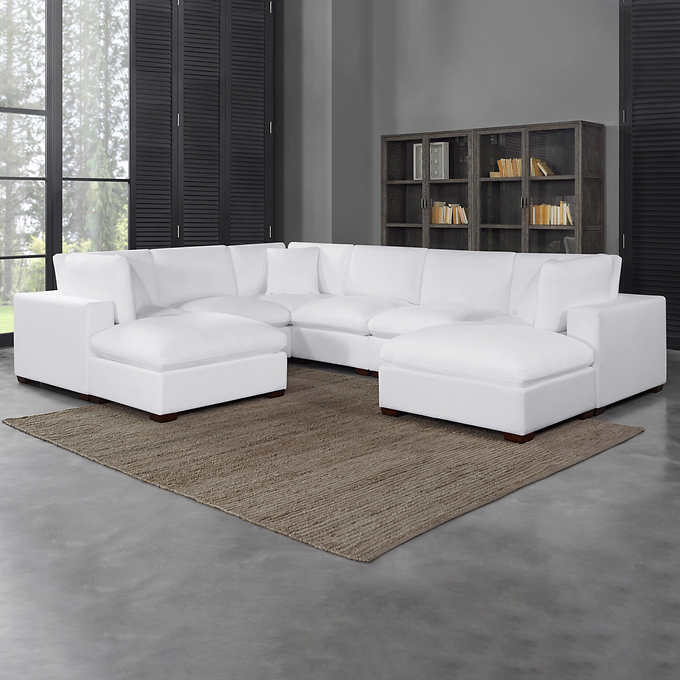 Available at Costco, this sectional is a steal for the quality and comfort you get.
The only downside is they only have a couple of color options and just one configuration, so you're out of luck if you wanted a smaller couch. Otherwise, it's a great couch that's comfortable and pleasing to the eye.
This is also a great option because we all know Costco has a wonderful return policy in case you don't love it as much as you thought.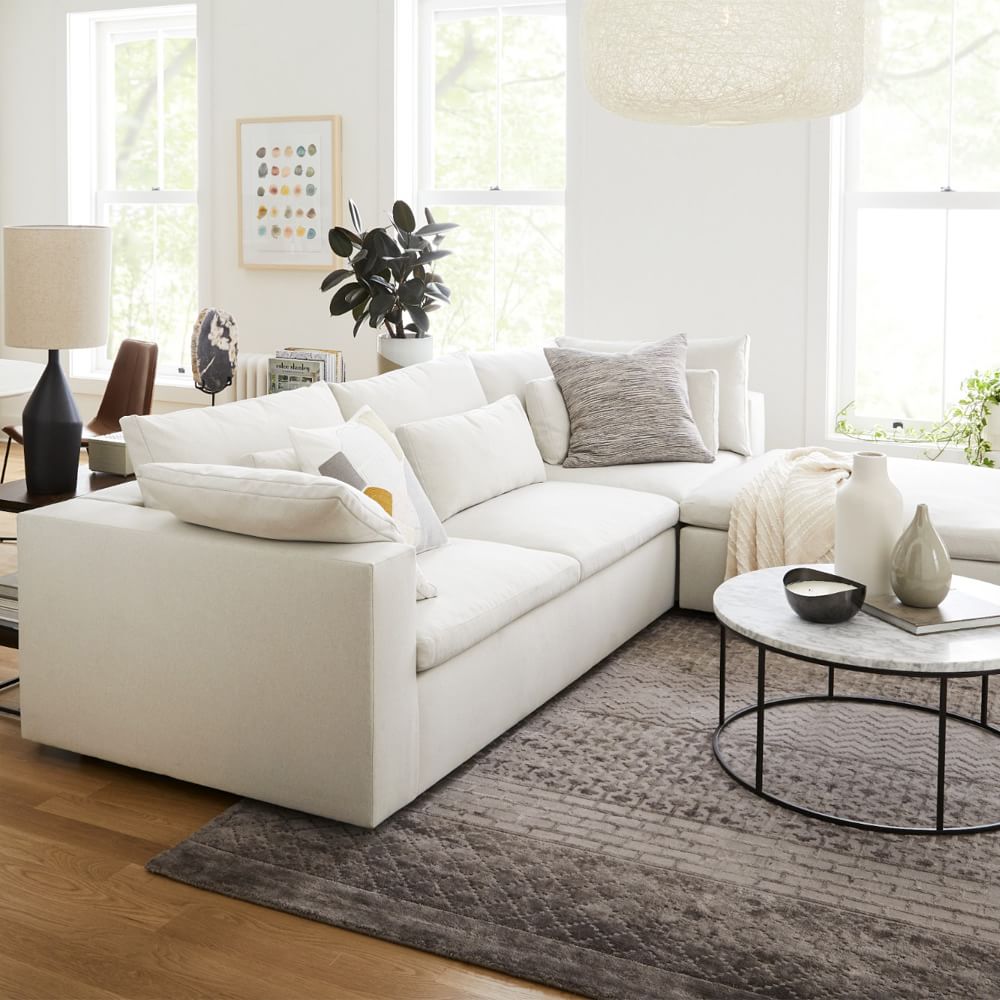 Although this option still costs a good chunk of change at $2,000–$4,000 or more depending on the style you'd like and how large of a couch you want, it's still much cheaper than the Cloud Couch.
Similar to the Cloud Couch, you're able to select which pieces you'd like as well as fabric color and essentially build your own couch. You can also get free swatches of the fabrics you're interested in to make sure they're the perfect fit.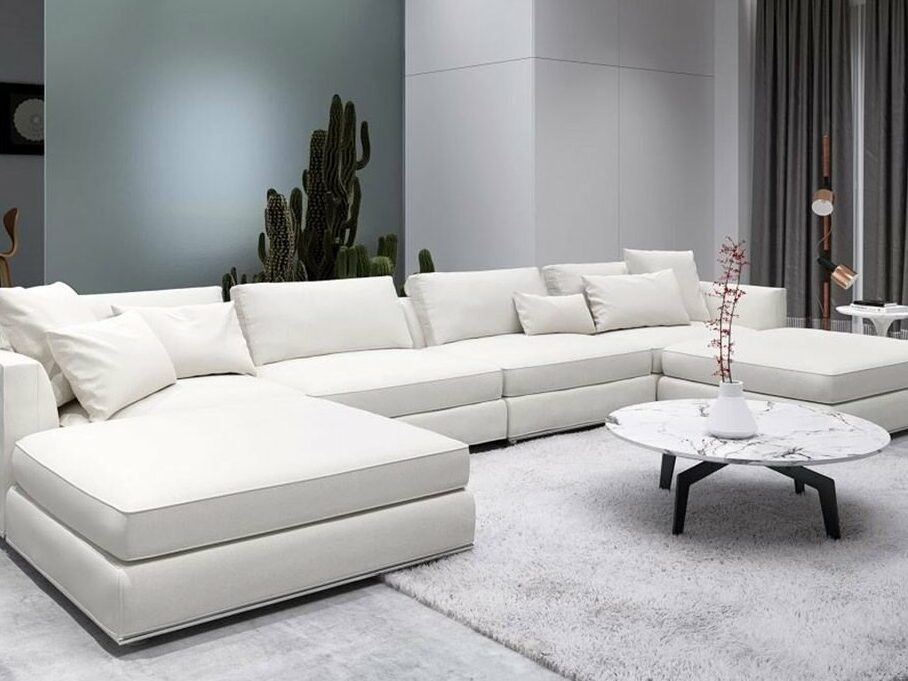 At first glance, you'll notice Rove Concepts website is very similar to Restoration Hardware (they even have the member pricing and regular pricing options). The biggest difference, however, is the price.
This entire sectional costs $5,374 regualarly and $4299 for members. While this is still a splurge, a simialr sectional from Restoration Hardware would likely be double that (or more).
The sleek design is absolutely beautiful and the quality is even better. You can receive free swatches of your desired fabric and add an accident coverate plan for a bit extra. Overall, this is a great Cloud Couch dupe to get the same luxurious experience and design at a discounted price.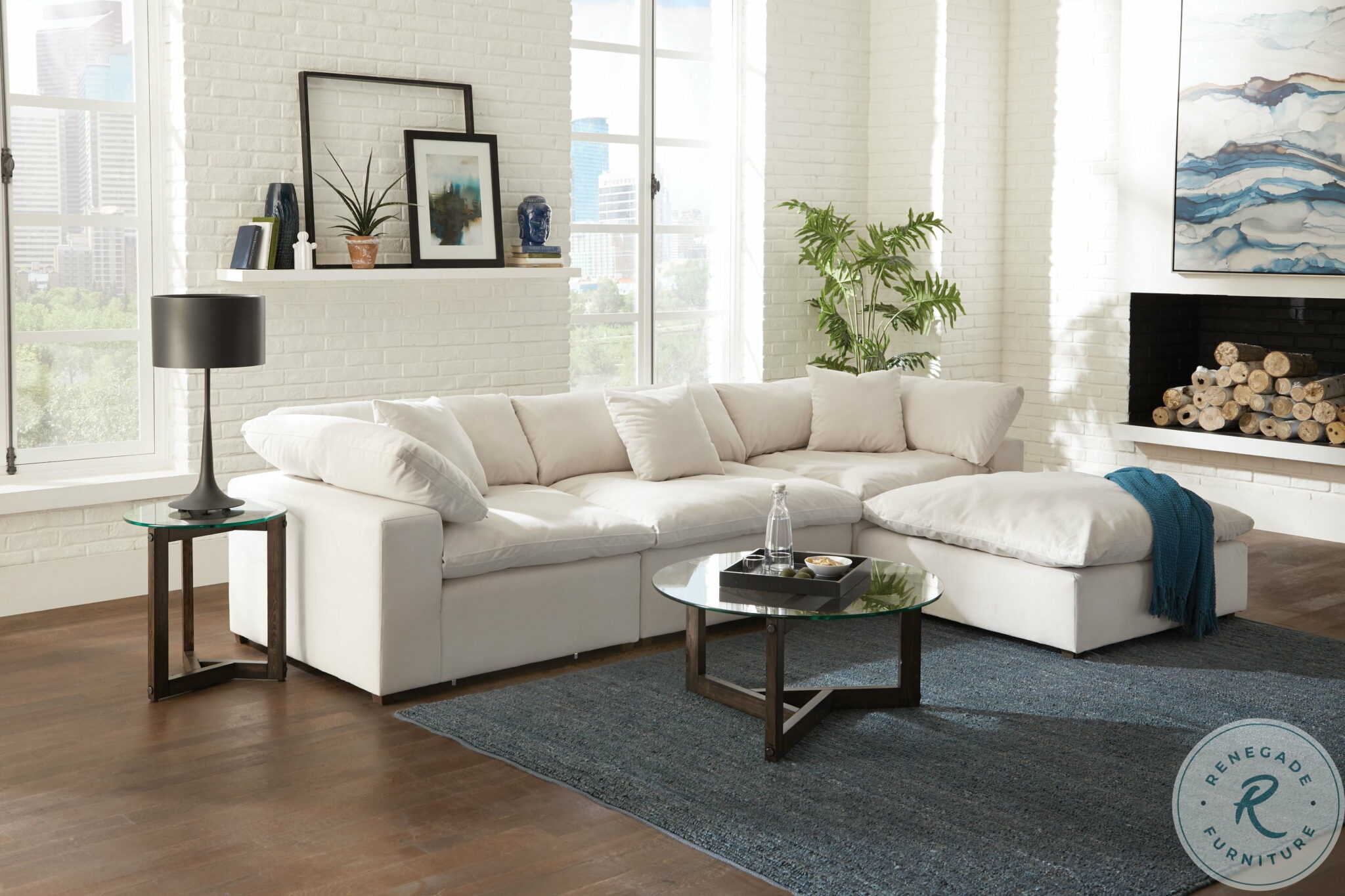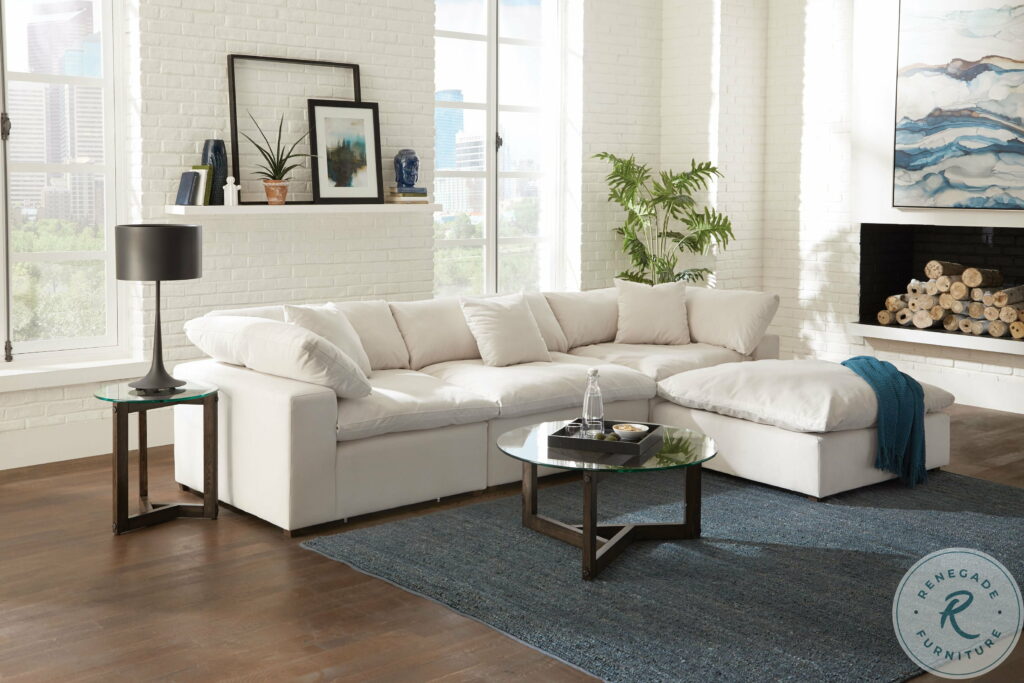 This cozy white couch is a much more affordable Cloud Couch dupe that looks vastly similar to the Restoration Hardware version.
They offer the armless section for $615 each and the corner section for $679 each, so your total will be based on how many pieces you want. If you want a sectional, you may also want the ottoman piece.
Our favorite is the 4-piece set that includes two corners, one middle, and one ottoman. They also offer free delivery and free in-home setup!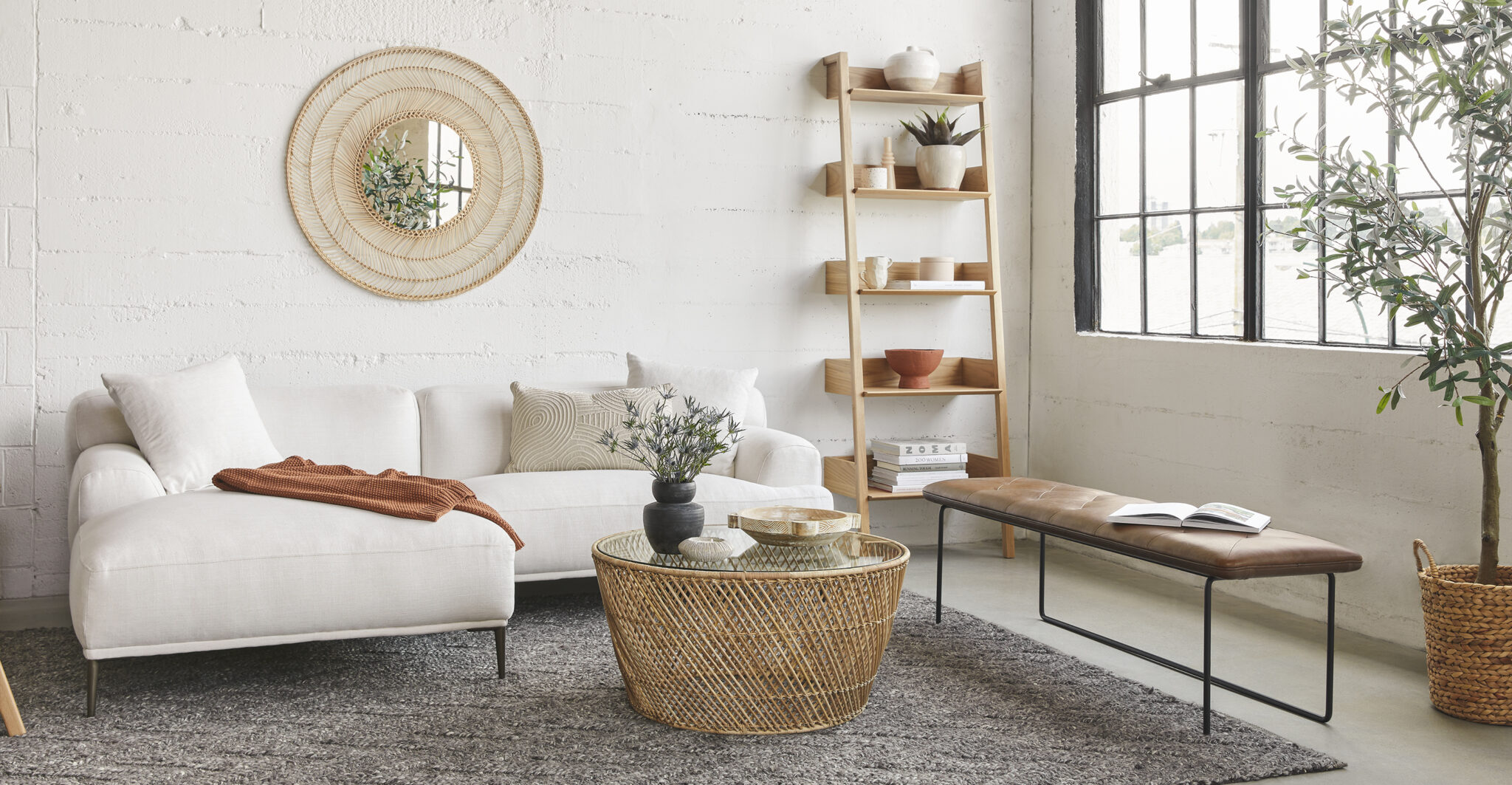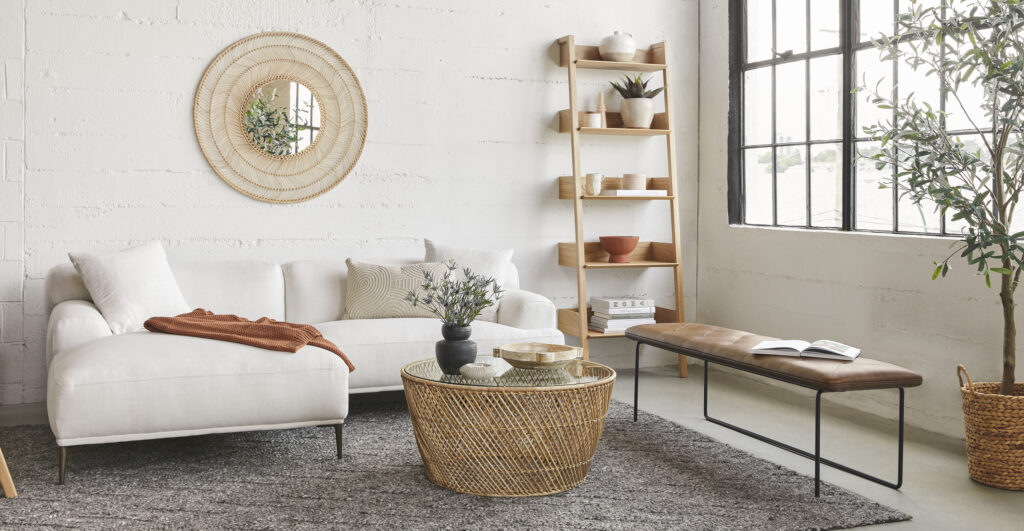 Although it does look slightly different, this sectional couch is beautifully designed and costs less than $2,000!
The design is simple yet unique, perfect for a variety of home decor styles. That said, this couch is very white, so you might not want to eat dinner on it.
If you weren't convinced, just take a peek at the reviews and the beautiful ways others have styled it in the photo gallery.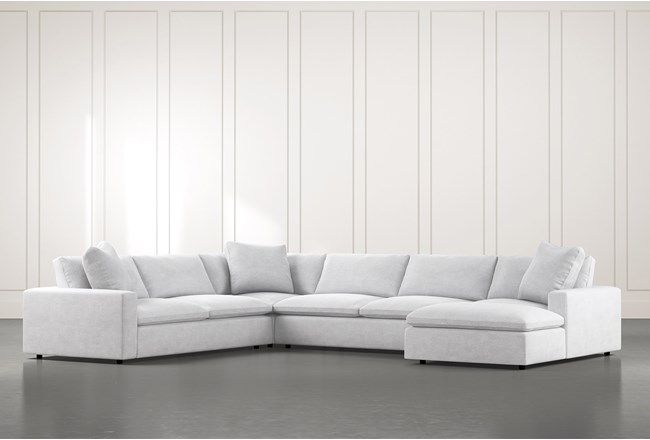 This couch has amazing reviews on comfort, quality, deepness, and support. They also have a ton of fabric options to choose from.
This sectional offers plenty of space, but they also have smaller options (and large options) if you're not a fan of the style. Best of all, it's more than half the price of a Cloud Couch!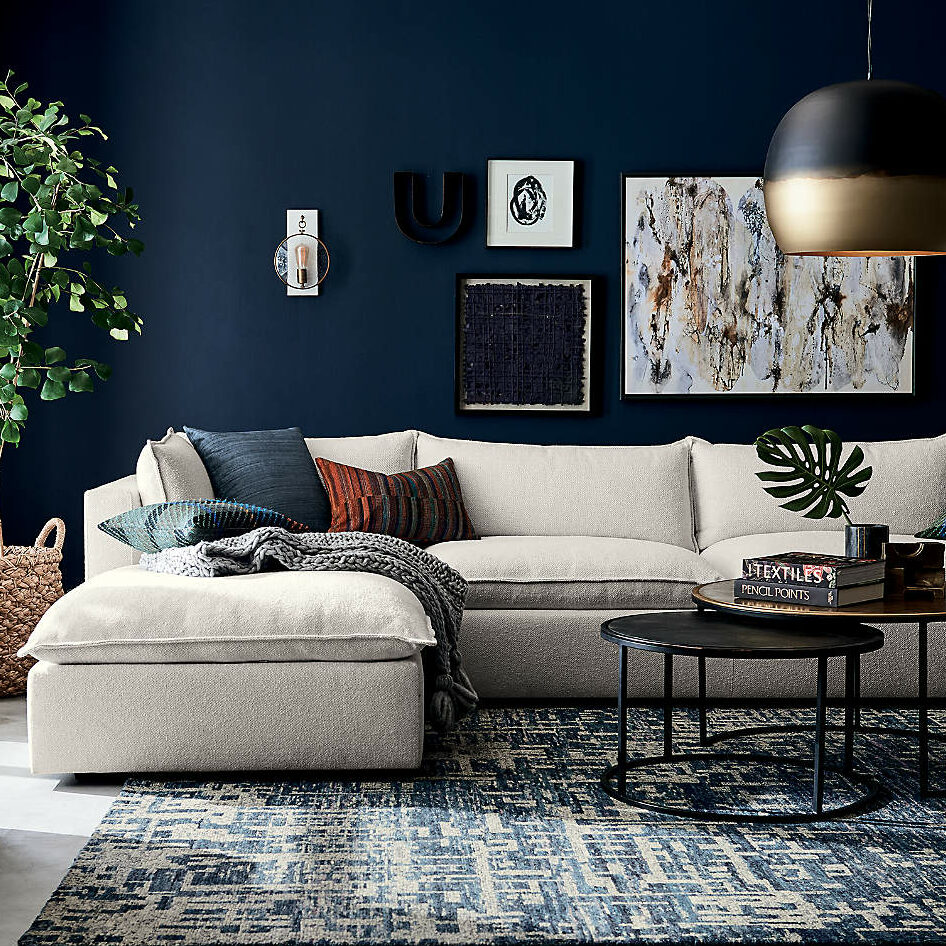 Available in a variety of different configurations, this Crate & Barrel sofa is another great alternative for Cloud Couch lovers.
Like many of the other options we've shared, you can create your perfect couch with different depths, fabrics, and sizes to choose from.
The plush pillows and cushions are the star of this couch, making it oh-so comfortable to watch TV on every night (or take a nap on).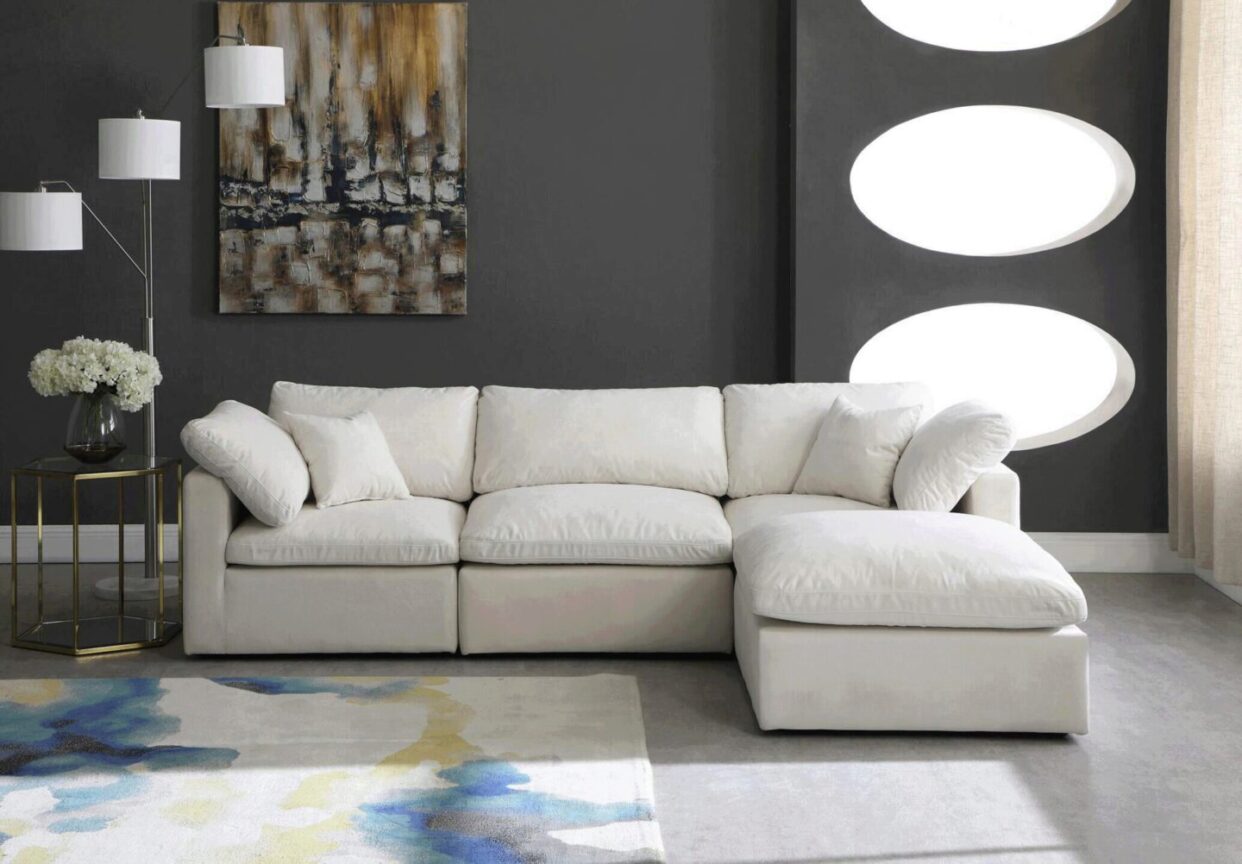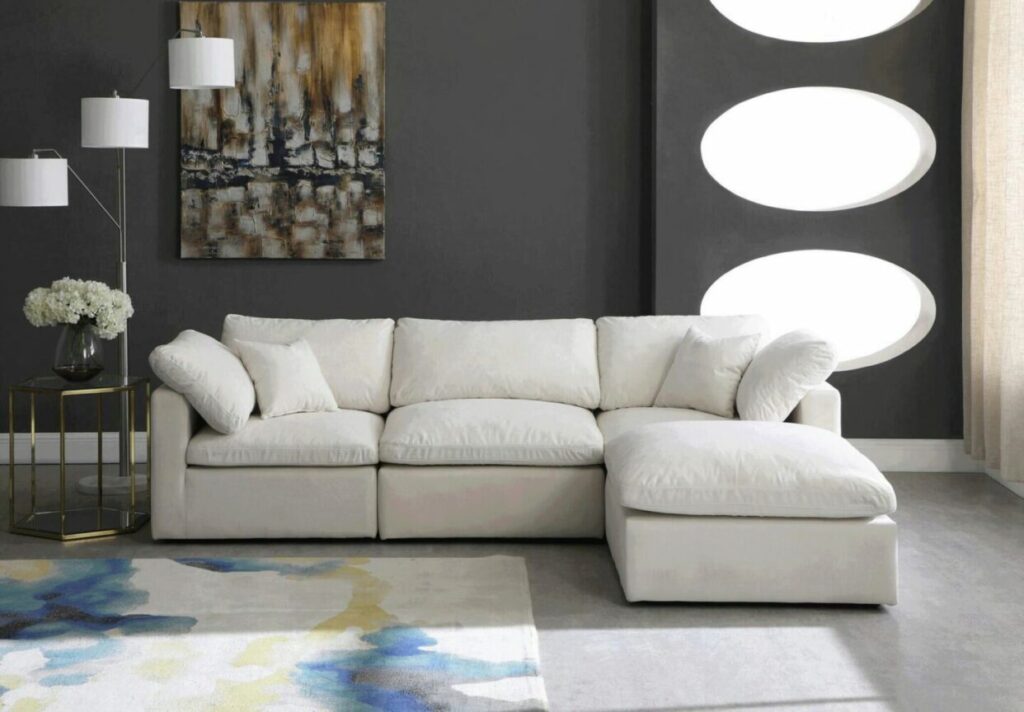 One of the most TIk-Tok famous Cloud Couch dupes, this sectional looks like a replica and is a great alternative.
It is still a bit of a splurge at around $4,000 for the 4-piece sectional with ottoman, but it's much cheaper than the same size of a Cloud Couch would be.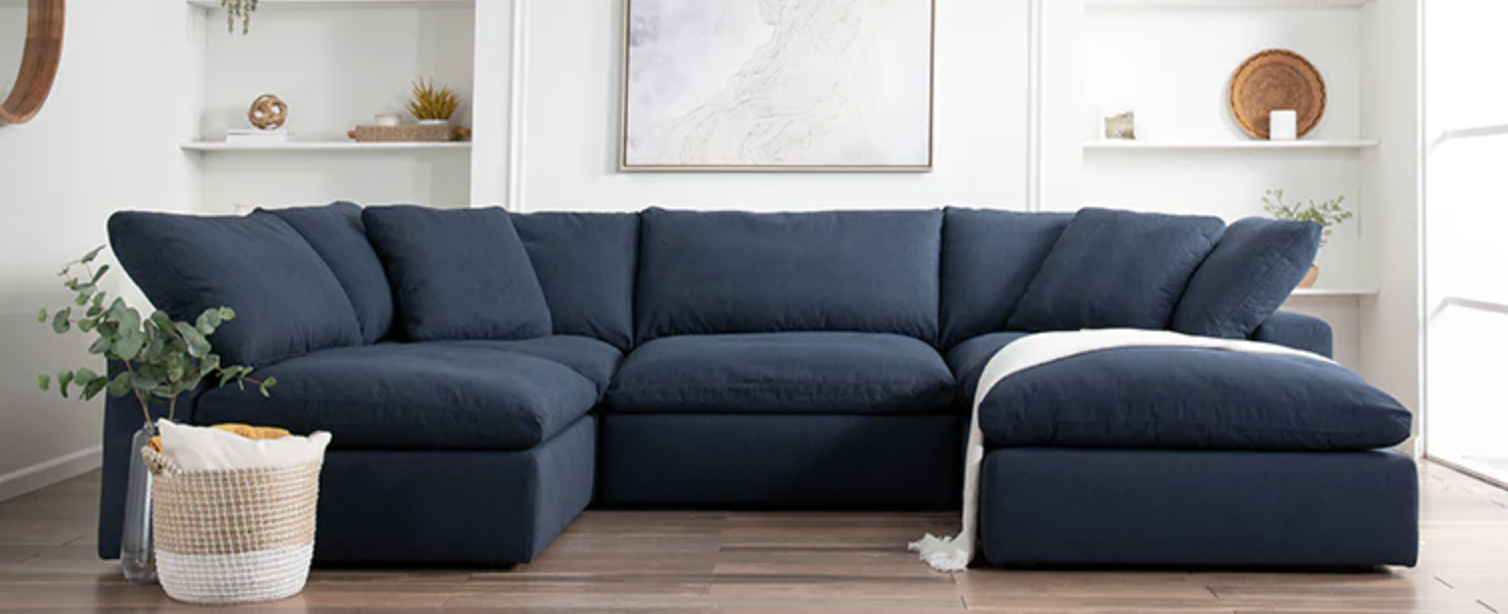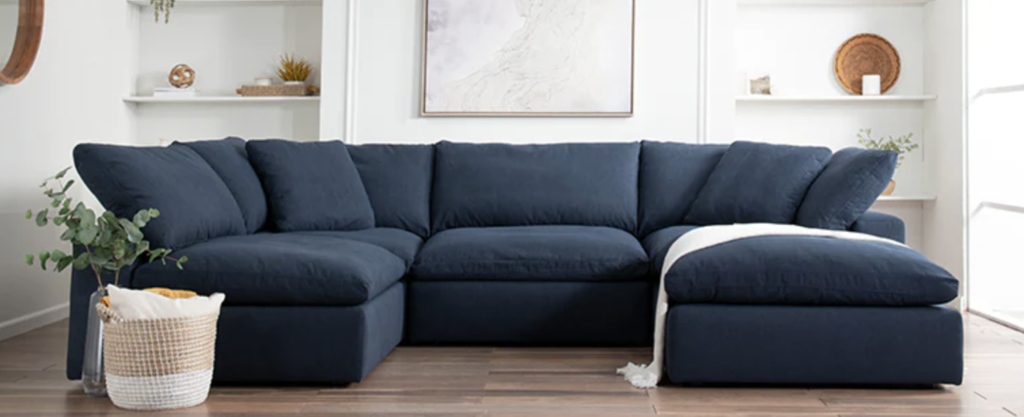 Let's start with the bad: this sofa isn't available in any white or beige colors (just grey and navy).
If you're not disappointed by that, this is a very well-made sofa that you'll be lounging on for years and years.
The comfort is out of this world and the modular design is very similar to the Cloud Couch. If you're not set on a white Cloud Couch dupe, this is a great choice.