SInce home subscription boxes tend to cost more than other industries, it's important that you choose carefully and maximize your chances of getting home items you love.
We've compiled a list of the best subscription boxes that focus on your home, from decor to plants to tech. Keep reading to find your new favorite home decor subscription box!
$79.99 every 3 months (seasonal)
One of the most popular home decor subscription boxes out there, Decocrated is a great choice for anyone who wants to unbox some small home finds every season.
They curate their boxes to reflect the current seasons, so you can always be sure you'll be able to style your new finds.
One thing to note, however, is that they gravitate towards a Farmhouse style and don't offer the option to choose a different style. If you have a vastly different style than this, you might want to find a box more tailored towards your style.
Not only is Decocrated fun to unbox every season, but you're also getting a great value of items with a total box value of over $200.
RELATED: Our Decocrated Review – Is it Worth It?
$35 – $37 per box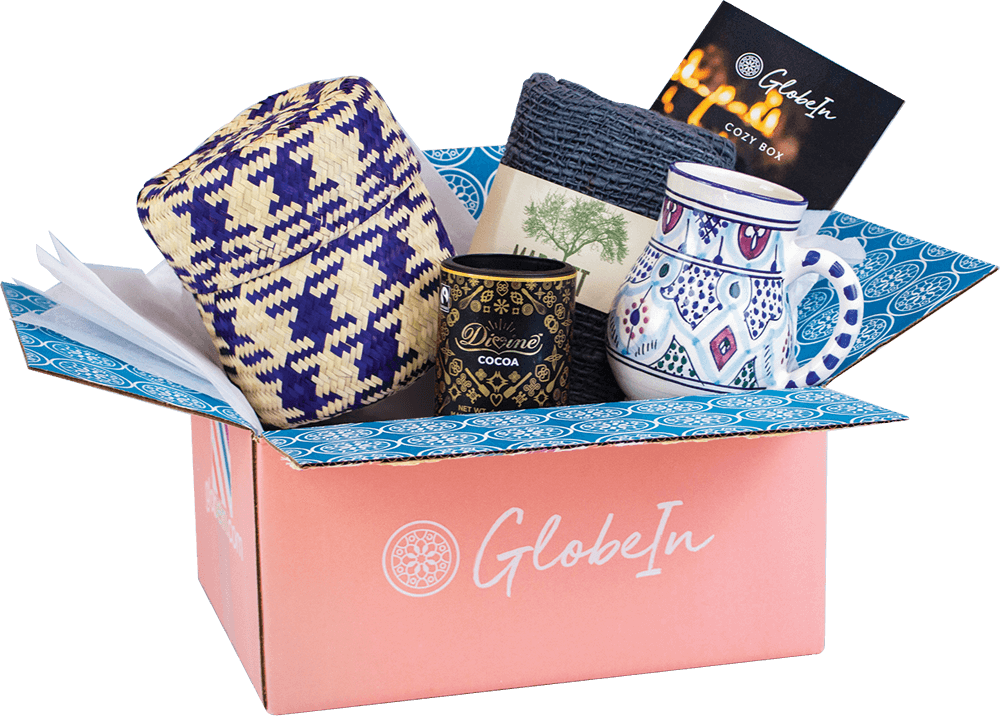 Not only can you browse their shop filled with beautiful artisan goods, GlobeIn also offers a monthly subscription box.
Instead of curated boxes, GlobeIn recently changed their subscription to contain 2–3 items handpicked by you! You can browse their options each month and select which items you'd like in your box. Each box has a $70–$100 value!
On top of that, each item will share who it was made by and who your purchase will help. Not only will you be helping small artisans in other countries, but the products are of amazing quality.
You can either subscribe for 6 months or 12 months (sadly, they don't have a monthly subscription option anymore).
$79.99 – $130 per month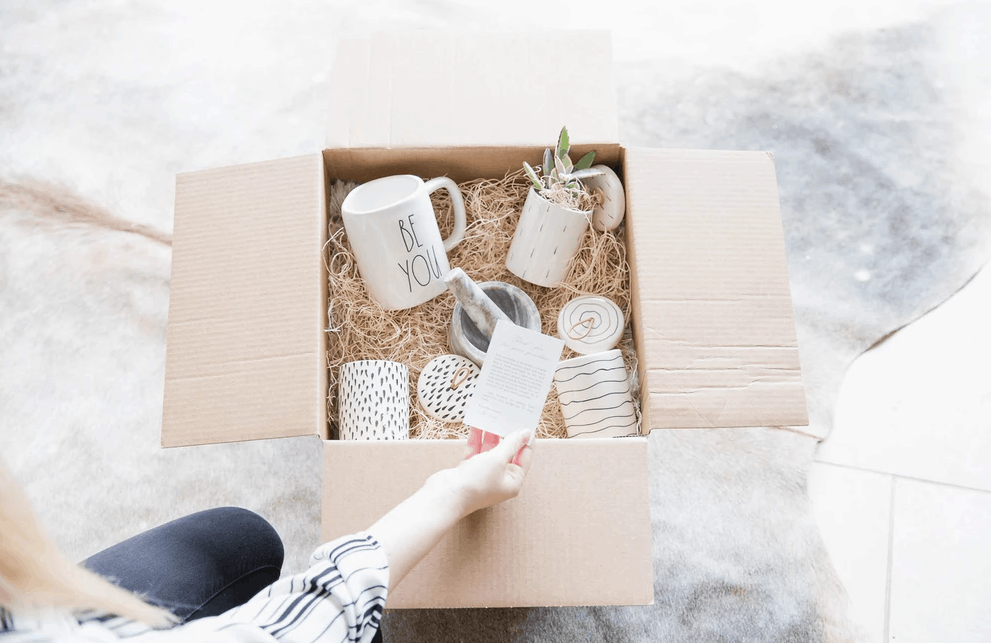 This is one of the only home decor subscription boxes with two different size boxes, one that contains 4–6 items and one that contains 6–9 items.
You can also save on your boxes if you commit to a 3-month, 6-month, or 12-month plan (the longer the subscription, the more you save). They also offer free shipping on all subscriptions.
$34.95 per month plus shipping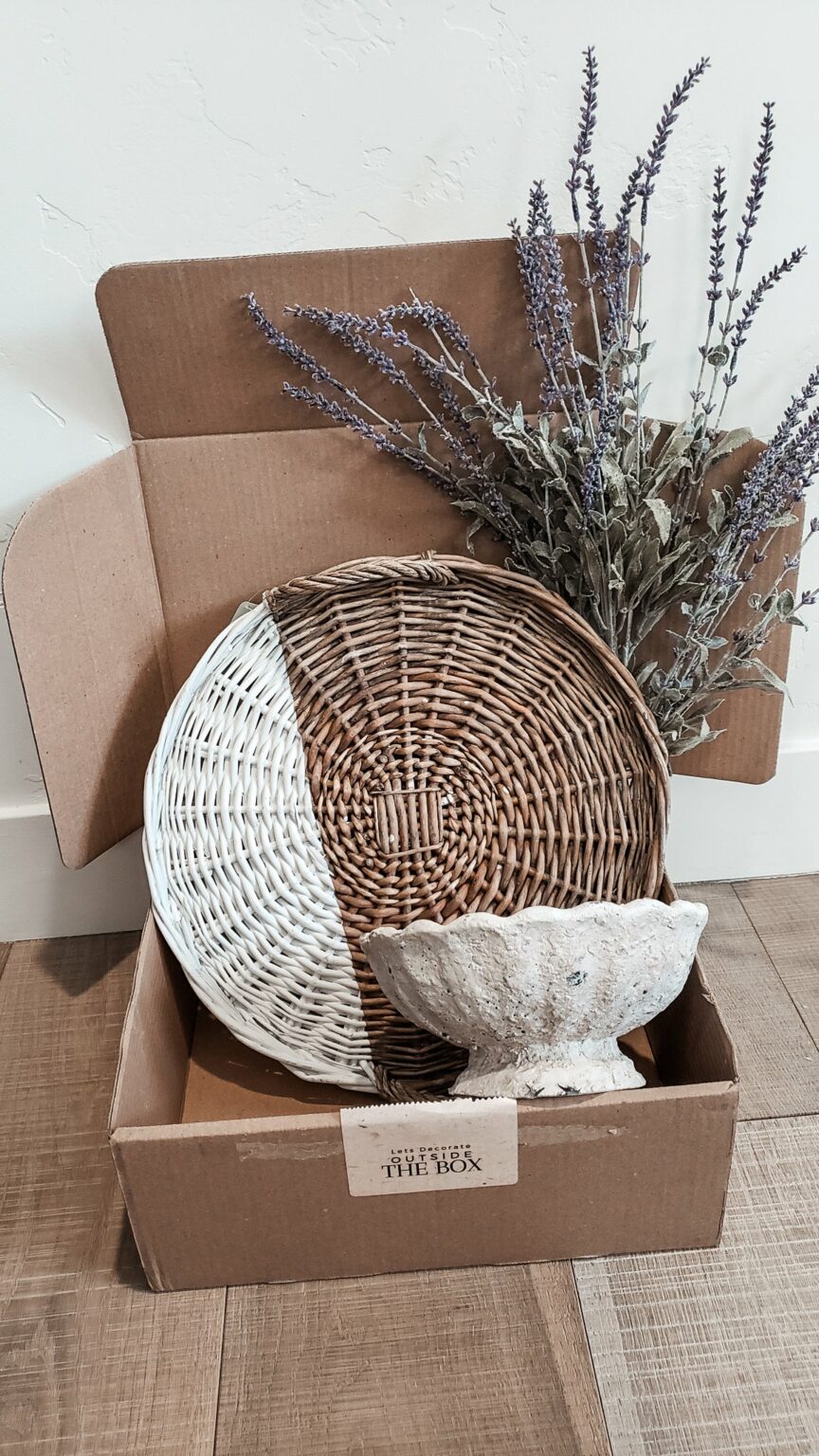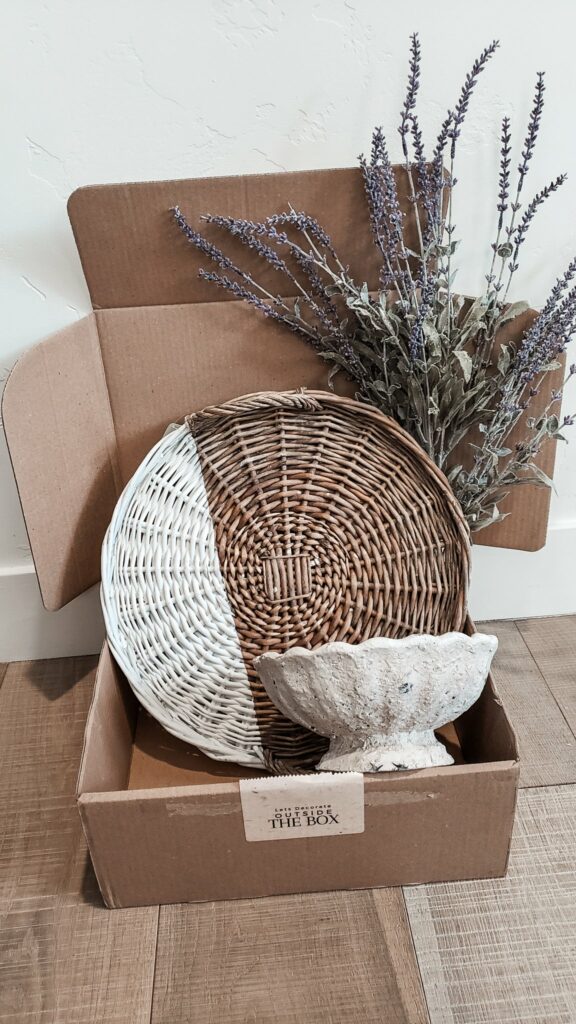 One of the most affordable home subscription boxes out there, The DecorBox is a great option for anyone who's trying to decorate on a budget and loves to receive monthly boxes rather than seasonal.
The DecorBox features 3–5 decor items each month, many of which are tailored towards upcoming holidays or seasons. That said, they do also send pieces that you can leave up year-round.
You do also need to pay $9.90 per box for shipping to the USA, but even so, it's still an affordable box compared to the competition.
$99 every 3 months (seasonal)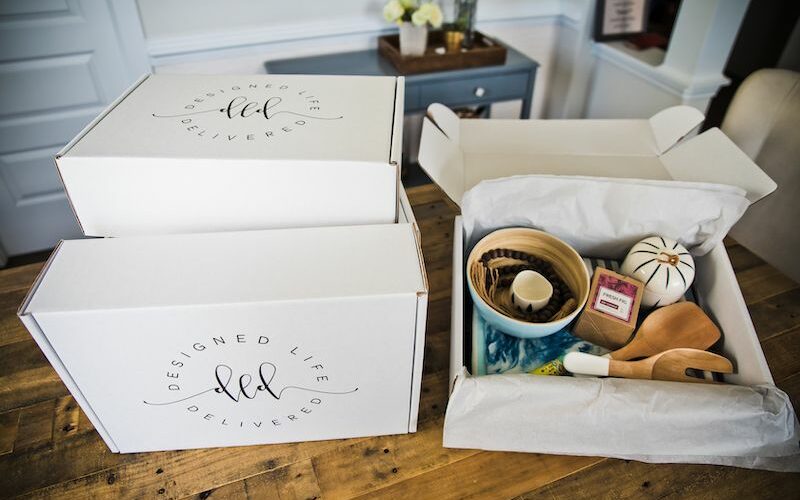 Design Life Delivered is a new subscription box packed with one-of-a-kind home decor that's related to the current season. They feature bowls, vases, candles, plates, blankets, serve ware, and plenty more!
They also offer a one-time gift box in case you want to send it to a friend or just try a single box without committing to the monthly subscription.
Design Lift Delivered aims to find unique items that you won't find at popular stores. If you're curious about what might come in your box, you can view all of their previous boxes.
Although you can't select your decor style, it seems like they do a good job selecting items that fit with a wide variety of styles!
$79.95 per box
This seasonal home subscription box curates your next home refresh in a box. They send out seasonal boxes containing 4–6 textile and home decor items.
We love TAVÉ because they allow you to choose your home decor style, which some other top home subscription boxes surprisingly don't offer!
You can choose from the following styles:
Clean & Crisp
Farmhouse Fresh
Eclectic Chic
Although they don't offer every decor style under the sun, this is a decent selection. Aside from this, they also start out with a personalized quiz to get a better feel for your style.
Each box contains $250 worth of products, so you can be sure you're getting your moneys worth.
$49 per month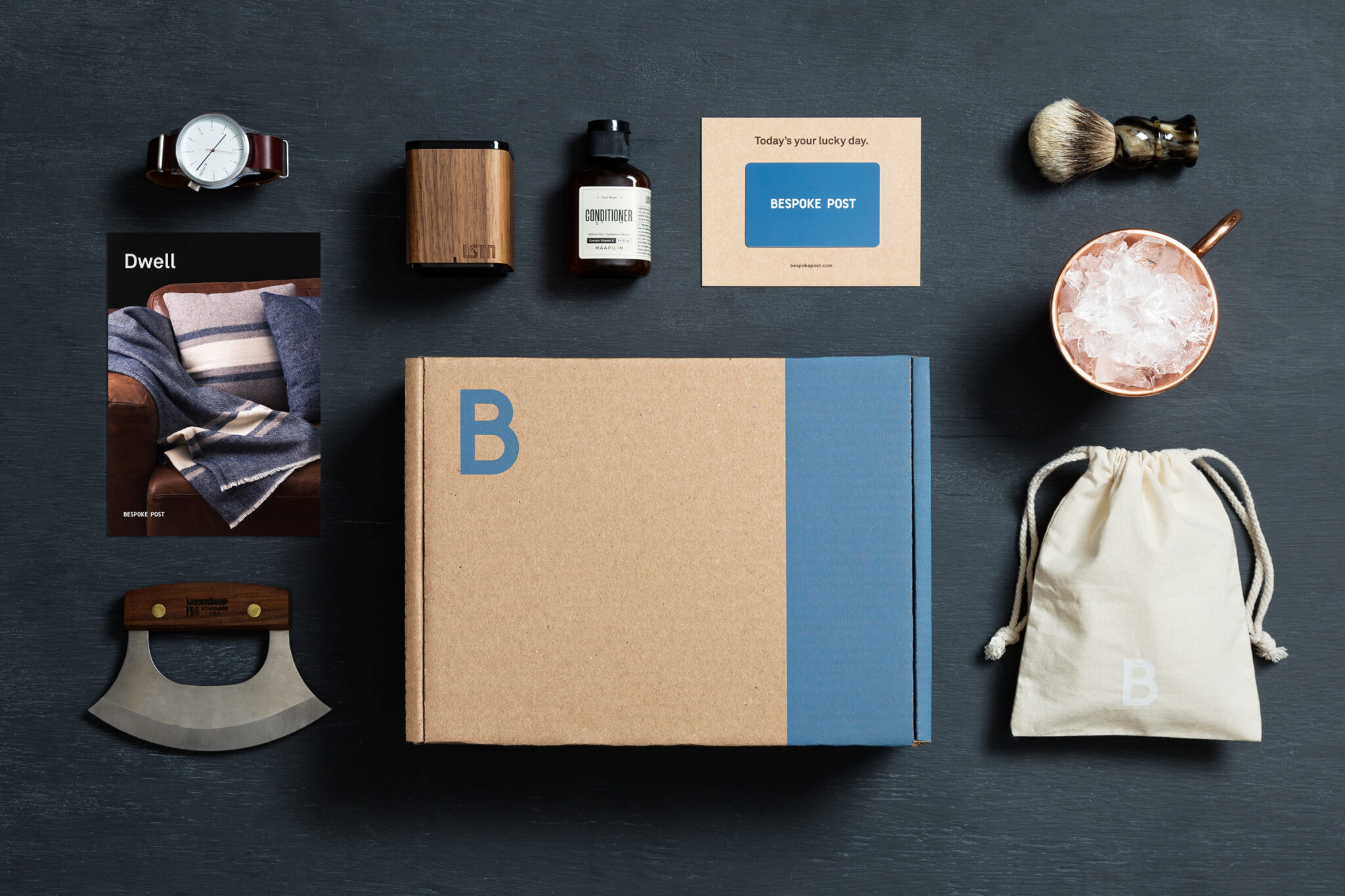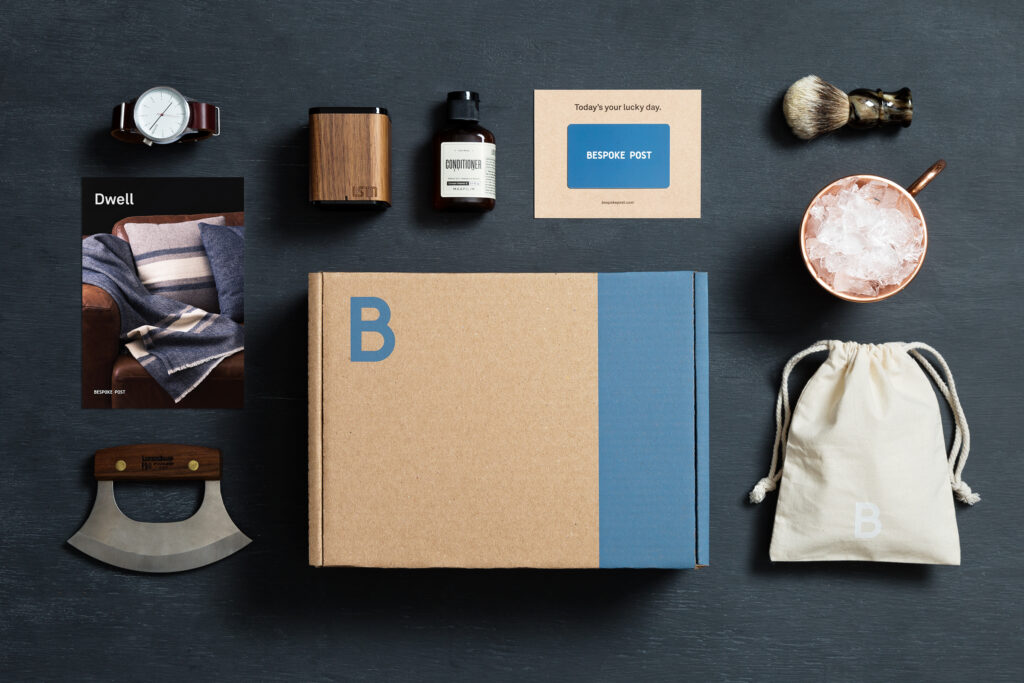 A subscription tailored towards men, Bespoke Post has a variety of home-focused boxes every month. If you're not one for surprises, this might be the perfect option for you.
Each month, you can preview the box options and select which one you'd like. They do select a box for you based on your preferences, but you can switch this as long as you do so by the 5th of the month. Or, you can skip the month if you don't like any of their options.
They often have home box themes surrounding gardening, coffee, cocktail mixing, cocktail smoking, DIY beer brewing, hot sauces, and so on.
Members get access to boxes for $49 per box (billed monthly, but you can skip if you don't want any boxes that month) plus $3.95 shipping. If you're not a member, you can buy boxes for $70 per box plus shipping.
$74.90 per box plus shipping
If you're obsessed with the Scandinavian style, this is the subscription for you. They also have their Scandinavian Store where you can get a good feel for the type of items they send in their boxes.
Shipping is free in the UK and EU, but costs $12.95 per box for shipping to the USA and Canada.
If you love the box, you can subscribe yearly to receive generous discounts on their boxes. You can also purchase a one-time box for $89 plus shipping.
$71 per quarter, plus $15 shipping
For anyone who loves the Nordic style (essentially the same as the Scandinavian style), NorseBox is another great pick.
Each box is delivered seasonally and includes 1–5 curated surprise items for your home, with a total value of $85–$100.
Although you don't get much of a higher value than you pay for the boxes, you'll still receive a fun surprise box every season with unique new items for your home.
Another thing you can expect in this subscription is quality items. Some boxes only contain a couple of items, but these are very thoughtfully curated with an emphasis on quality.
$20 – $199 per month
No home is complete without beautiful wall art. Art Crate is an affordable home subscription that sends art prints that are thoughtfully hand-selected for you.
You start by answering a series of questions that allow their professional art curators to select the perfect art pieces for your home.
Pricing varies based on the size of box you're looking for and if you'd like framed or unframed art. For unframed, plans are as follows:
Small – $20 per month plus shipping, includes 8×10 or 8×8 art
Medium – $25 per month plus shipping, includes 12×16 or 12×12 art
Large – $37 per month plus shipping, includes 18×24 or 18×18 art
Extra Large – $55 per month plus shipping, includes 24×32 or 24×24 art
For the framed art subscription, plans range between $59 per month for small and $199 per month for the extra large plan.
Whether you have a house with 20-foot ceilings or a small studio that you want to decorate with a few pieces of art, Art Crate has the perfect subscription size for your home.
All of their art is printed on premium 100% cotton art paper and created by professional artists from around the world. If you choose the framed plan, they craft all their frames in-house.
$28 per month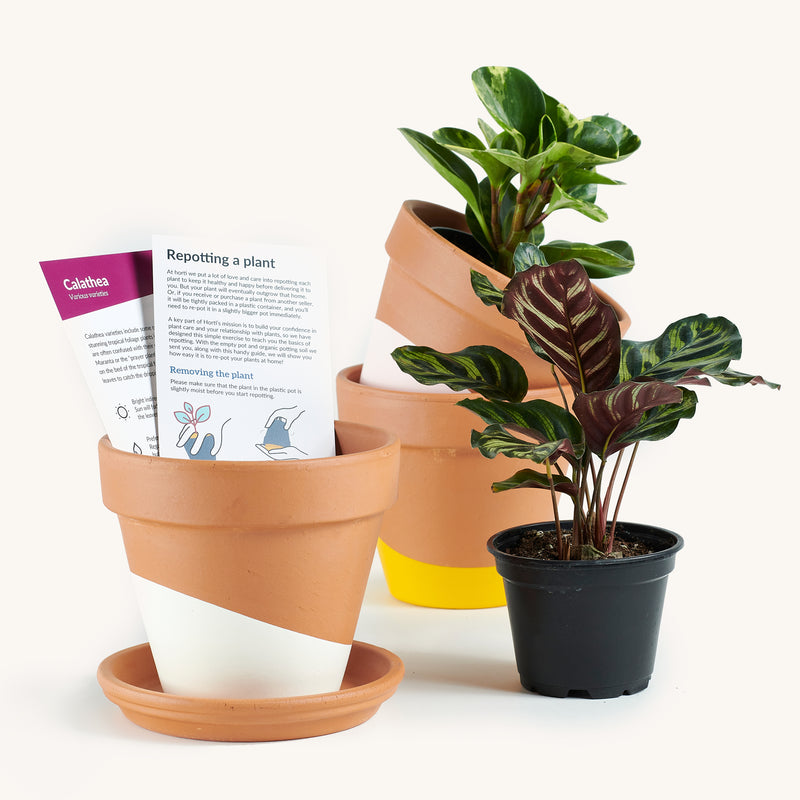 If you believe plants are a home decor piece (we sure do), then a plant subscription box is the perfect home decor subscription box for you.
Horti is one great option that provides one plant a month with a 6″ planter and saucer (but sometimes they send fun plant accessories instead of a pot).
When subscribing, you can select your preferred pot color as well as which type of plants you want to receive (they offer beginner-friendly, pet-friendly, and Horti's pick as plant type options).
$10 per month + $6.50 shipping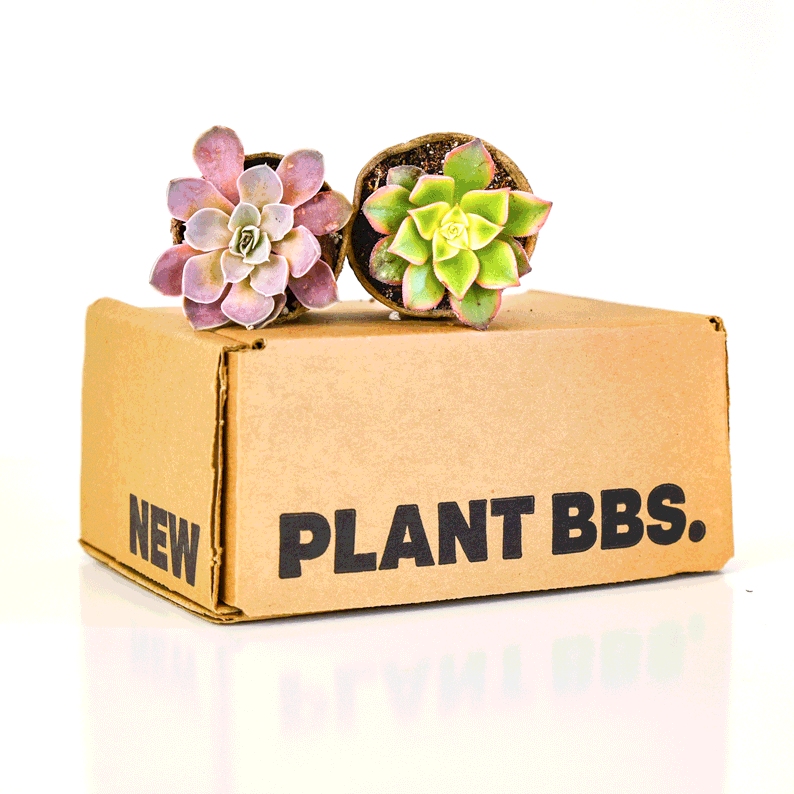 An affordable way to get your plant fix, Succulent Studios sends two adorable 8-week old succulents grown in California each month for just $10 plus a $6.50 shipping fee.
Shipped in 100% plastic-free packaging in biodegradable pots, this small subscription is the perfect way to add a new touch to your home decor on a budget.
It also makes a great gift that keeps on giving!
$44.99 – $54.99 per month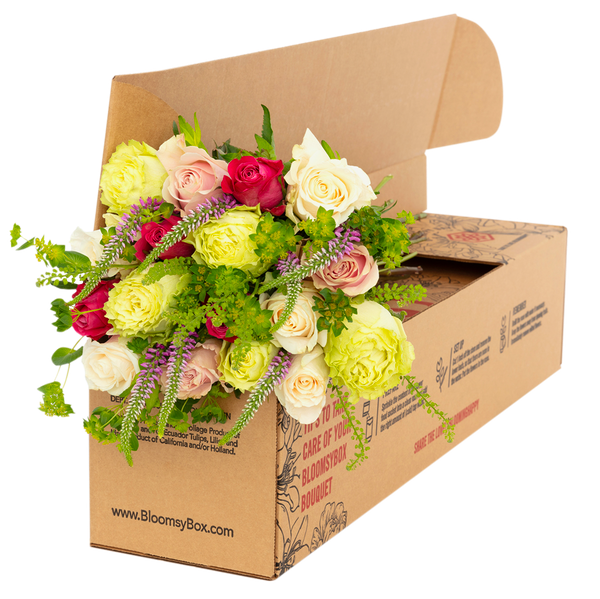 Although we love plants because they don't die (unless you have a brown thumb), flower-lovers will appreciate a flower subscription box to brighten up their home every month.
They offer three plans as well as weekly, bi-weekly, or monthly options in case you want flowers more frequently. Aside from flowers, they also offer more unique subscriptions including a roses only plan and a houseplant subscription.
Depending on the plan size you select, you can expect anywhere from 22–32 stems in your bouqet.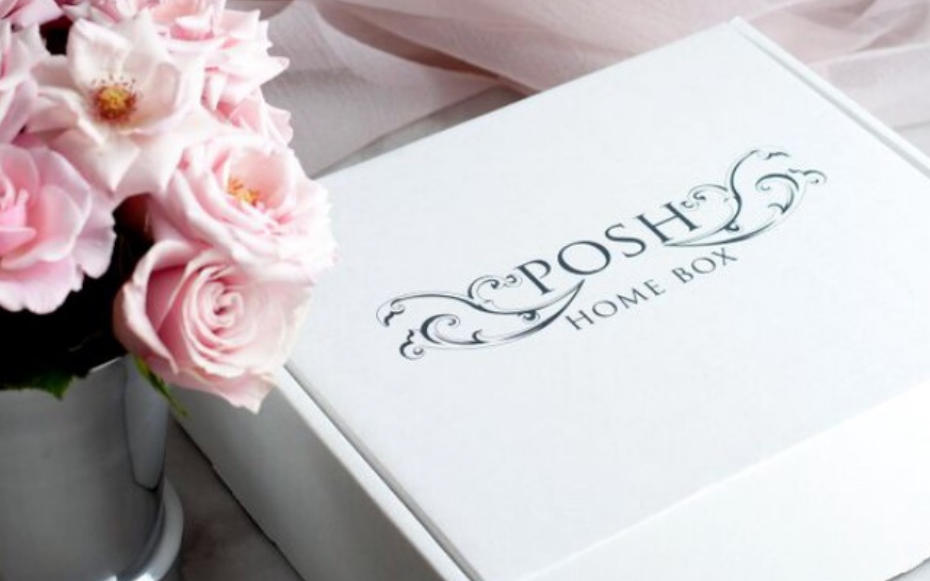 $48.95 per month or $329.95 per season, plus shipping
Posh Home Box offers a monthly subscription or a larger seasonal box. The seasonal box is definitely a splurge, but contains luxury items (we recommend the bi-monthly Luxe box). If you've felt like other home decor subscription boxes are lacking, this one won't disappoint.
That said, you'll definitely want to view their previous boxes and maybe even their shop before committing as their offerings might not fit your style. They do offer customization for the seasonal plan to try to ensure you get the best items for your home, but they still only have so much to choose from.
They offer the following plans:
Maisonette Box: $48.95 per month, includes 3 smaller home decor items
Luxe Box: $134.95 every two months, includes larger decor items rather than small accessories
Seasons of Style Box: $329.95 every season, doesn't state what they include
$129 – $149 per season
Third & Main is one of the only home decor subscription boxes that allows you to select your decor style. Although they only have two options right now, this is still a great perk! Subscribers can choose between Modern Farmhouse or Contemporary subscriptions.
What comes in each box? You'll find throws, runners, pillow covers, kitchen items, serve ware, trendy home decor, soy candles, stationery products, ceramics, soaps, lotions, and plenty more. They also try to feature at least one product that's US-made or a small business in each box.
They share sneak peeks on their website as well as the ability to shop past box items.
$159 per season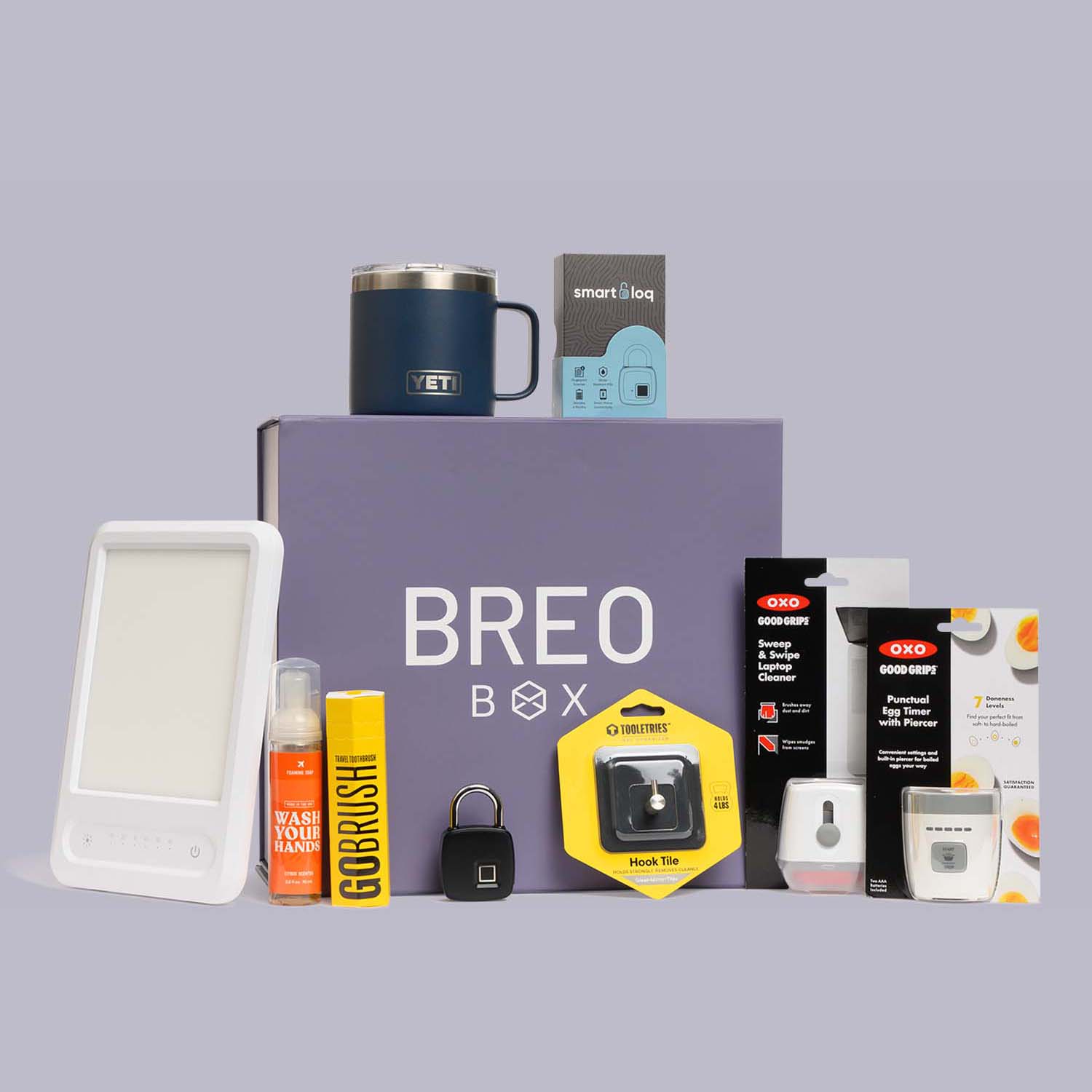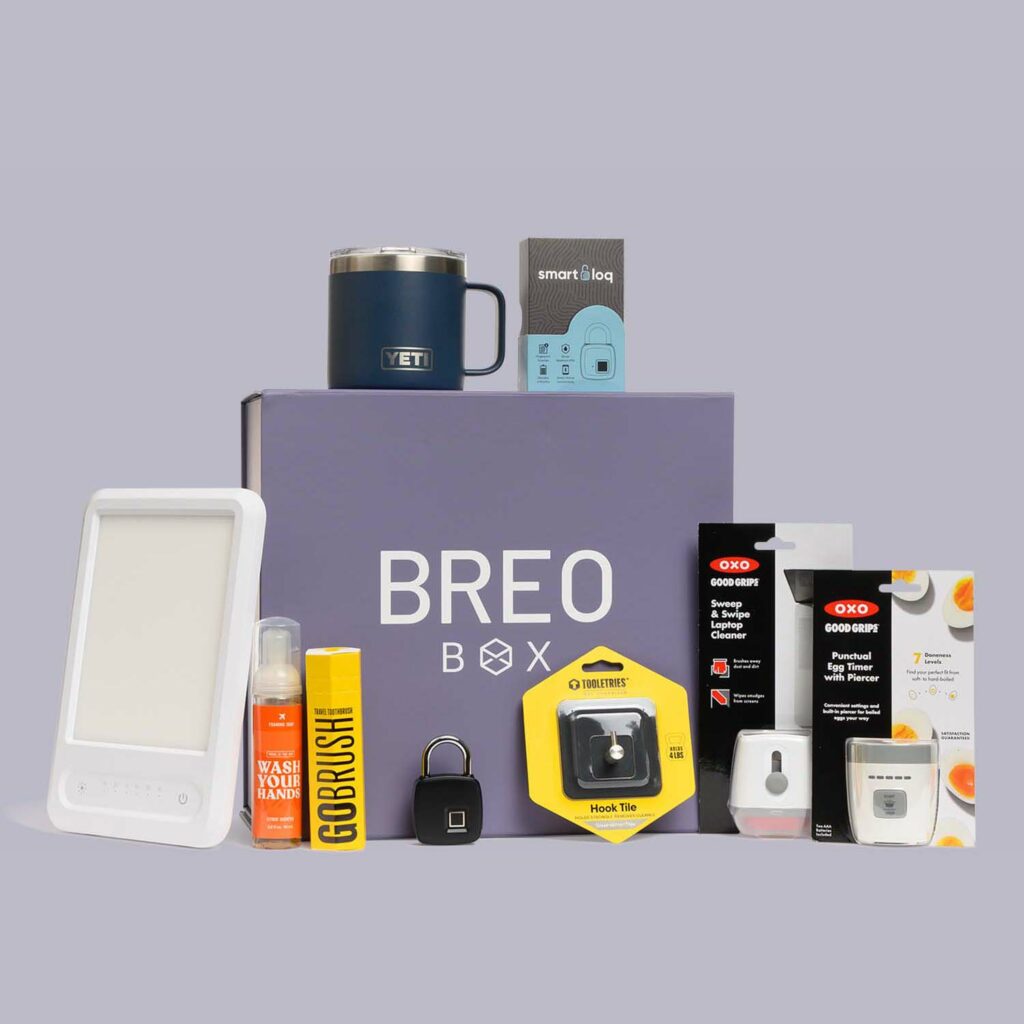 For anyone who loves tech goodies and fun gadgets, Breo Box might just be your dream come true. Although a bit of a luxury price point, Each box has up to $300+ in value and contains the latest tech, gadgets, home goods, and more.
They often feature previous boxes in their Lifestyle Shop, so check this out if you want to see what previous goods they have offered. For example, you can currently view the Fall 2020 edition.
Each box costs $159 and is shipped every season, but you can also subscribe annually to save a good chunk of cash if you know you'll love the subscription.
For the annual subscription, boxes are $144.75 each (you save 10%).
$12 – $29 per month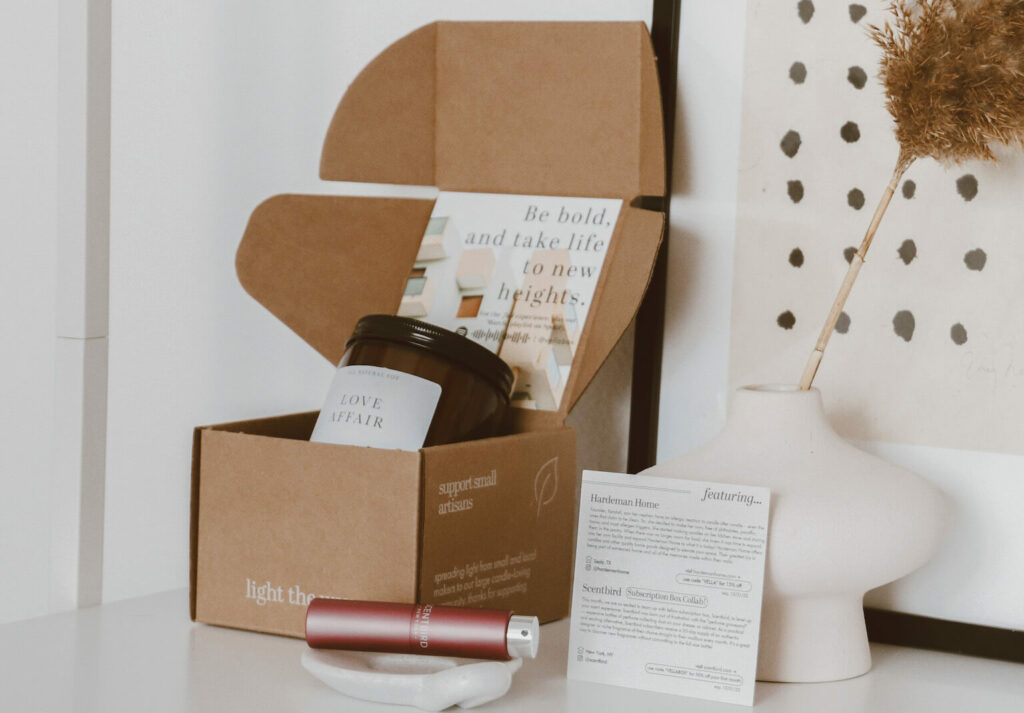 Vellabox is a subscription box dedicated to natural, high-quality candles. Their subscriptions are as follows:
4oz candle + bonus gift ($18 per month)
8oz candle + bonus gift ($28 per month)
16oz candle + bonus gift ($38 per month)
You can save 16% on 6-month plans or 33% on 12-month plans.
They ask a variety of questions when you sign up to ensure you get the perfect candle. These questions surround your favorite types of scents, where you burn candles in your home, how strong you like your scents, how often you burn candles, and more.
Each month, they feature a new American artisan that their subscribers will receive candles from. Aside from the candle, they also include a surprise lifestyle item from one of their favorite brands!
Their candles are made of 100% soy, coconut or vegetable-based waxes as well as cotton lead-free wicks, and phthalate-free fragrance oils.
$35.95 – $45.95 per month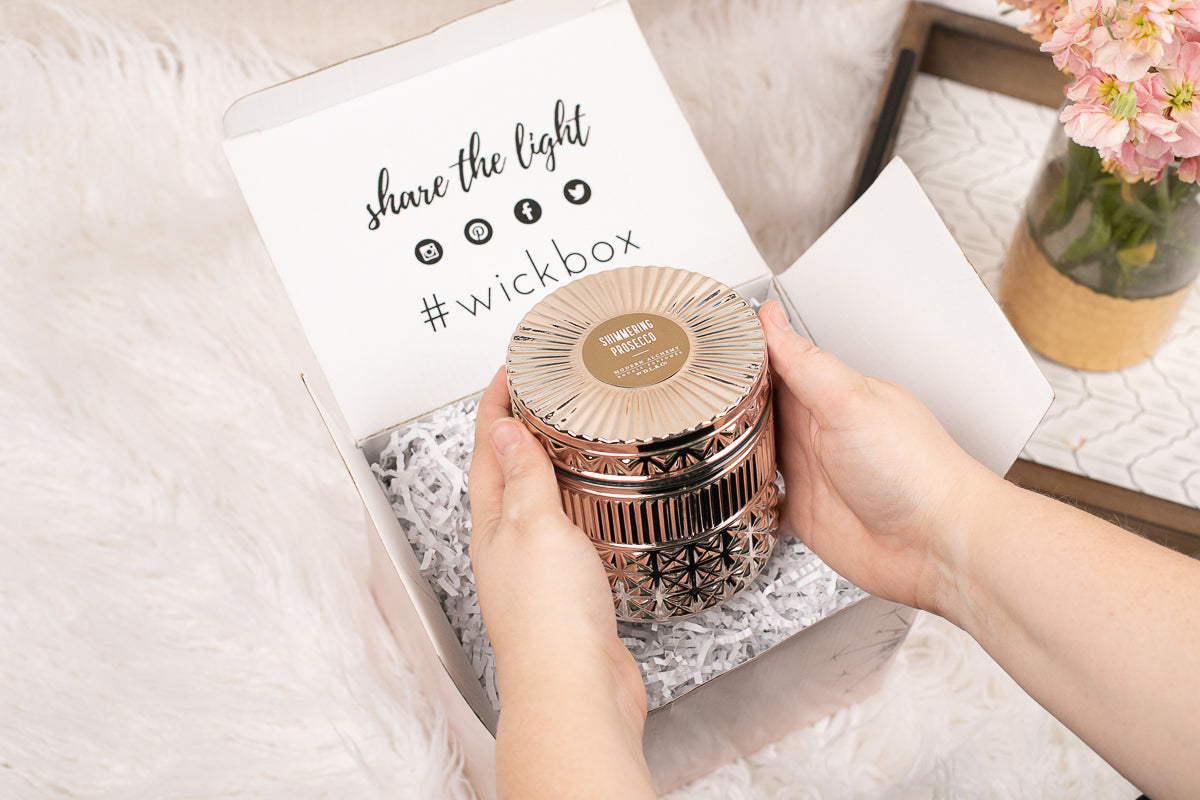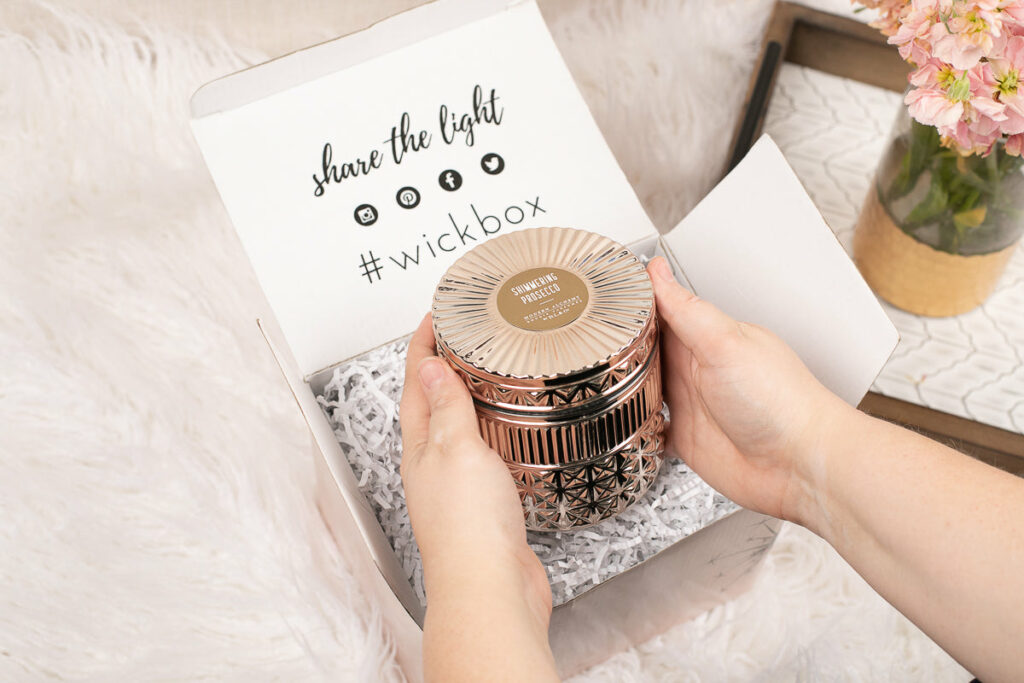 Another luxury candle subscription box we love, Wickbox will send you a gorgeous candle every month. They have two plans, one featuring medium-sized candle and the other featuring a large-sized candle.
Medium Box: $35.95 per month, one medium-sized candle (burn time is 30–60 hours)
Large Box: $45.95 per month, one large-sized candle (burn time is 60–100 hours)
They also offer discounts on longer-term subscriptions. For example, you save 5% on the 6-month prepay and 10% on the 12-month prepay. Sometimes, these longer-term subscriptions also come with free gifts, such as a wick trimmer.
To ensure you get a candle you love, Wickbox customizes your monthly candle based on scent preferences that you answer when joining. So although you can't preview the candle you'll be receiving, you'll know there's a good chance you'll love it!
They also offer free shipping on all boxes within the USA.
$54.95 per season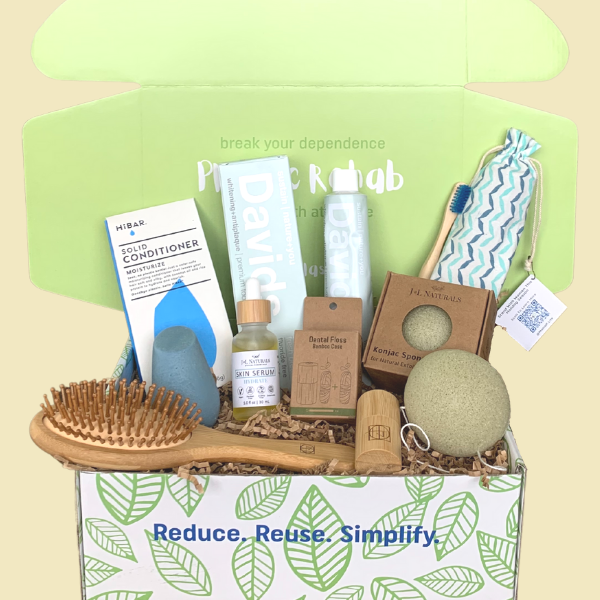 If you're someone who wants to be more sustainable, GreenUp is the box for you. They curate a variety of zero-waste swaps for plastic products around your home, mailed out every season.
Each box includes 6 to 10 full-size products including personal care items, home goods, zero-waste plastic swaps, and more.
You can choose between a Vegan or "Beegan" box (meaning it's vegan except for beeswax products).
Subscribers also receive access to their exclusive add-on market that offers up to 70% off extra items.