Being someone who can't get enough candles in my life, I was excited to stumble across the concept of candle subscription boxes. There aren't a ton of options on the market, but Wickbox is one of the top subscriptions out there.
I was sent a monthly box from the brand to try out – I will be sharing my honest Wickbox review to help you decide if it's worth giving a shot (including a comparison to another top candle subscription box that I've tried).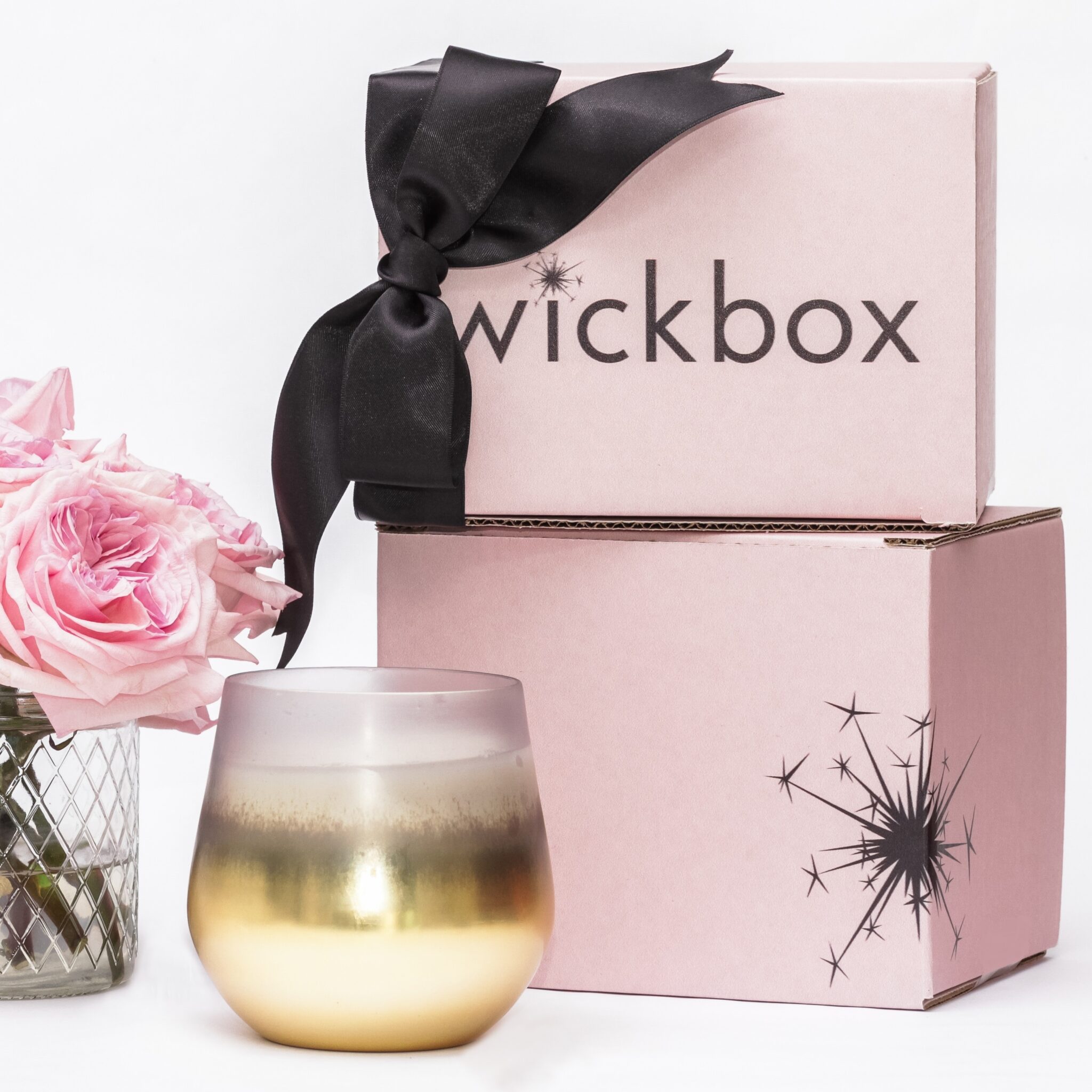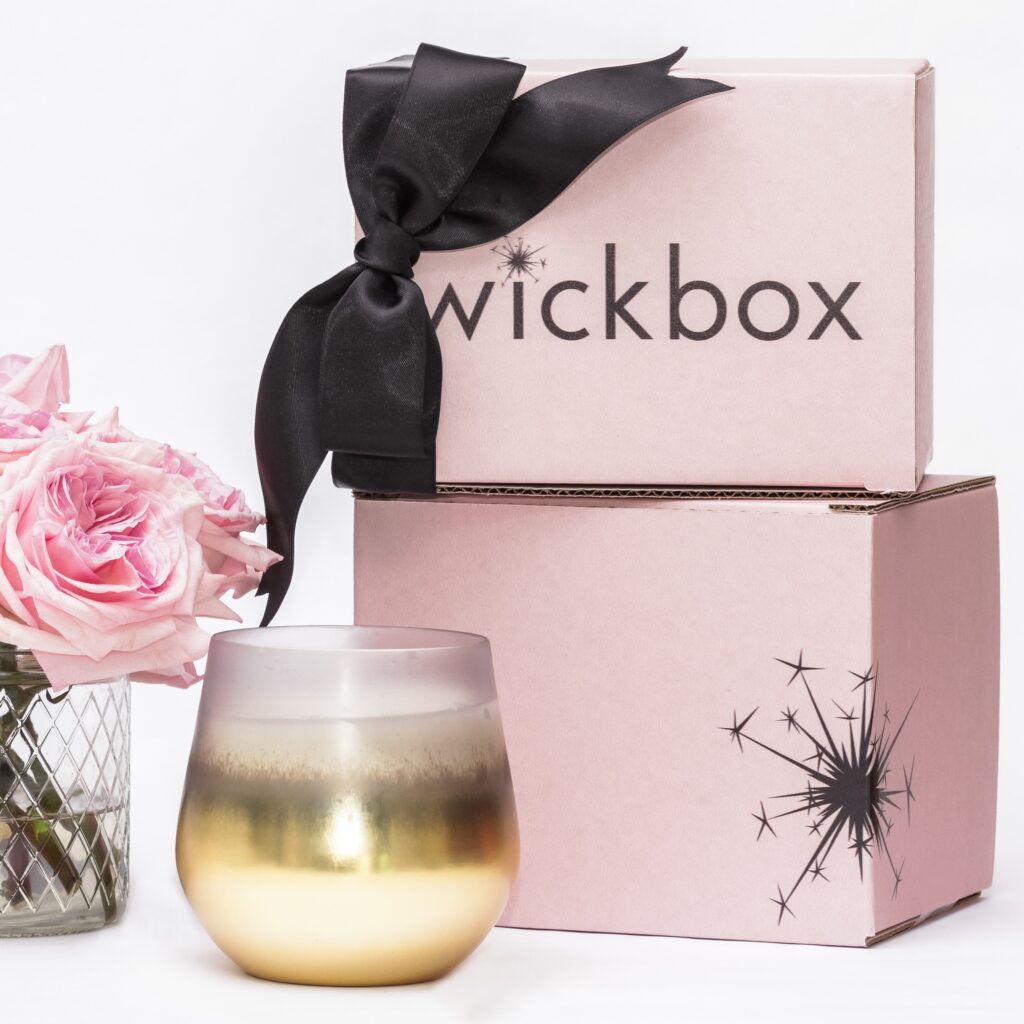 What is Wickbox?
Wickbox is a luxury candle subscription box that sends subscribers a surprise scented candle each month, curated to match their scent preferences. To top it off, each candle comes in a cute and trendy candle container that can be reused if desired.
They feature different brands of candles in their boxes, ensuring that their partner brands focus on quality. You can expect candles to have lead-free wicks as well as high-quality wax (including soy, coconut, or vegetable wax).
Pricing
Wickbox offers two subscription plans:
Medium ($29.95 per month + $5 shipping): 1 candle per month with a burn time of 30-60 hours
Large ($39.95 per month + $5 shipping): 1 candle per month with a burn time of 60-100 hours
The pricing above is based on monthly plans, but they also offer longer-term plans that can help you save money. They offer a 3-month prepay, 6-month prepay, or 12-month prepay that provide slight discounts. They also offer gift subscriptions!
My Wickbox Review
I was sent a Wickbox candle for review purposes, but my opinions remain 100% honest.
Overall Rating: 4/5
⭐️⭐️⭐️⭐️
Shipping was quick and I was excited to unbox my candle! Unfortunately, it was a bit melted when I pulled it out of the box. This isn't the fault of the company, I just wouldn't order it during the summer months when living in one of the hottest cities in the country.
Luckily, the candle dried and was pretty much as good as new! It came in a ceramic container that featured a cute black and white ombre design, plus the candle had a lovely floral scent that was perfect for summertime. The scent filled up the room without being overpowering, which is always what you want in a candle.
I have also tried Vellabox, a main competitor of Wickbox, and it's hard to say which one I prefer. They're pretty similar.
I do like that Vellabox offers more affordable price points. They even have a smaller subscription for $13 per month with a candle that offers about 25 hours of burn time – I wish Wickbox offered a similar option. Although I love candles, I only light them 2–3 times a week for a few hours at a time. This smaller plan is perfect for me, it provides about 25 hours of burn time.
That said, Wickbox offers curated scents, selected for you based on a scent profile you fill out when you join. They will pick out candles based on your favorite scents that you provide in your profile. This is a great feature that Vellabox doesn't offer, it helps ensure you receive your favorite types of scents and never get a candle you dislike.
Wickbox candles always come in cute containers, which is another bonus. However, I'm not sure if I'd actually end up using these for anything special once I'm done with the candle. I also hate waiting until the candle is done to use the container – it feels like it takes forever.
I also don't know if I'd always be a fan of the styles, I prefer more minimalistic candle designs. The black and white ombre candle I got was cute, but I've seen other Wickbox candle styles that I wasn't a fan of.
Is Wickbox Worth It?
To sum up my Wickbox review, this is a fun, luxurious subscription that's great for anyone who loves candles. It's exciting to have a surprise candle to unbox every month!
That said, if you're looking for the best bang for your buck, this subscription really isn't worth it since you can visit your local Homegoods to find a similar candle for less than $15 (or check out Vellabox for cheaper options).
But overall, I give the subscription 4 out of 5 stars. I had a great experience, but the main reason I didn't give it 5 stars is because of the price point.
But if you have the money to spare, Wickbox is a luxurious subscription that always features high-quality candles and offers a fun surprise candle unboxing experience.
Plus, they offer features you won't find in competing candle subscription boxes (such as cute containers as well as curated scents picked especially for you). Regardless, although the candle I received was nice, I could purchase a similar candle for half the price or even less.
But overall, I loved my candle and would definitely recommend giving Wickbox a shot if you're looking for a luxurious candle subscription box that's curated specially for you.
Note: If you can't afford Wickbox and want a better deal on a surprise candle subscription box, check out Vellabox!