It's no secret that Restoration Hardware has some dreamy products for the home, especially when it comes to their internet-famous Cloud collection.
In particular, the gorgeous Cloud Bed costs over $3,000 for just the bed frame alone.
For anyone who doesn't want to spend a fortune on their new bed but wants something with a similar look, we've curated a list of the best Cloud Bed dupes we could find.
$899.99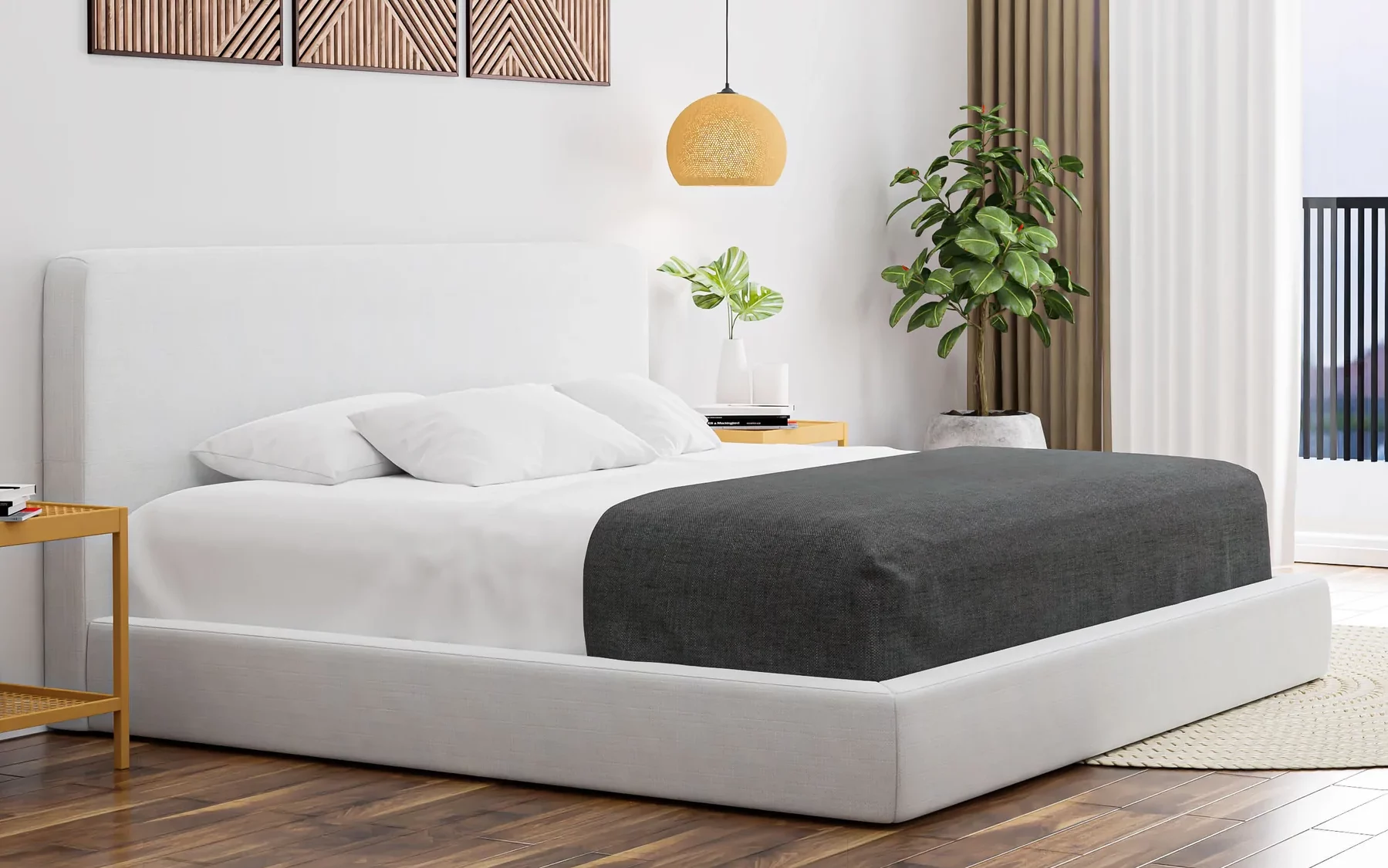 For a Cloud Bed dupe under $1,000, check out the TikTok-famous SoftFrame Ultra bed frame and headboard set.
You do need a box spring (not included), but this low-profile bed frame and headboard set is still significantly more affordable than the Cloud bed with the same look!
It's also fairly lightweight and extremely easy to assemble. Since it's a soft frame made with high-density foam, there is no real assembly required – you can pull it right out of the box and it's ready to slide over your box spring.
$2,249 or $1,799 for members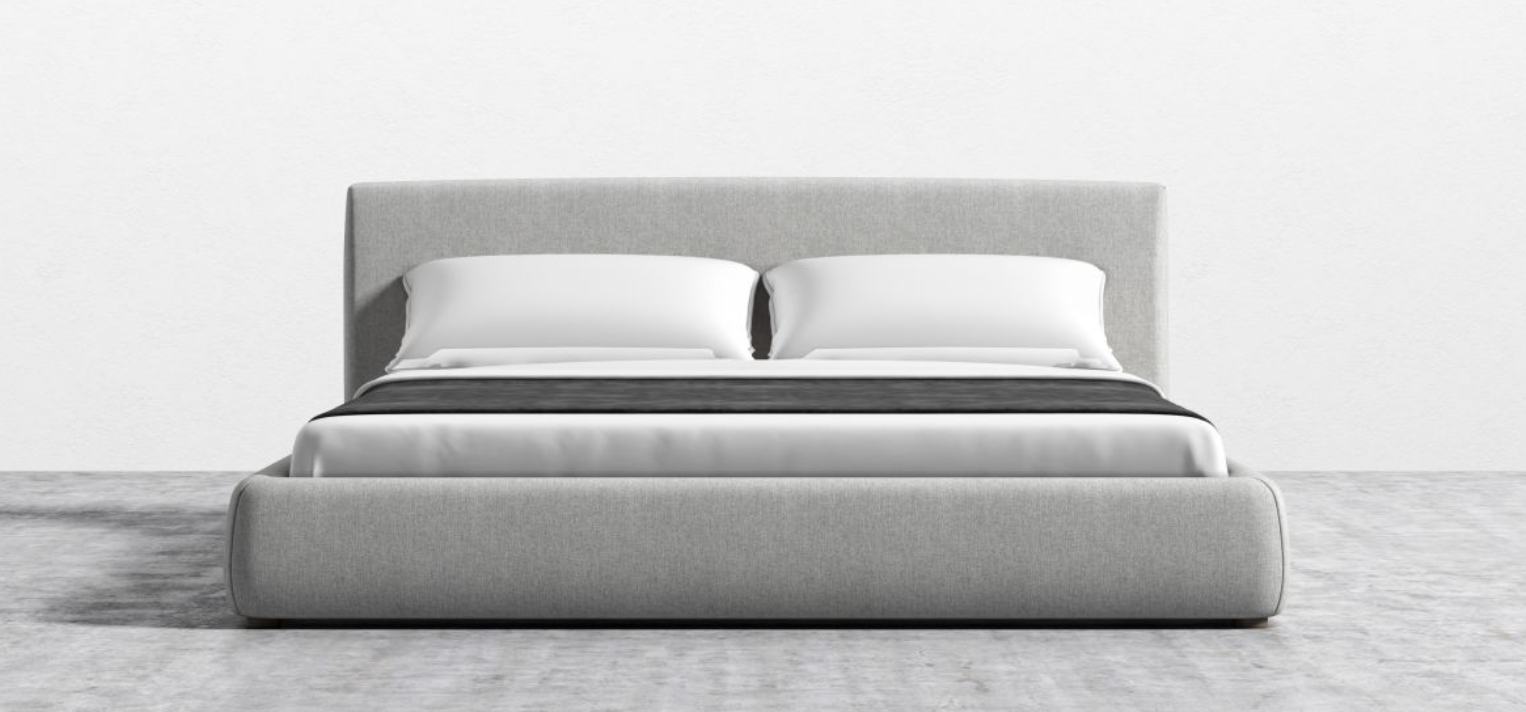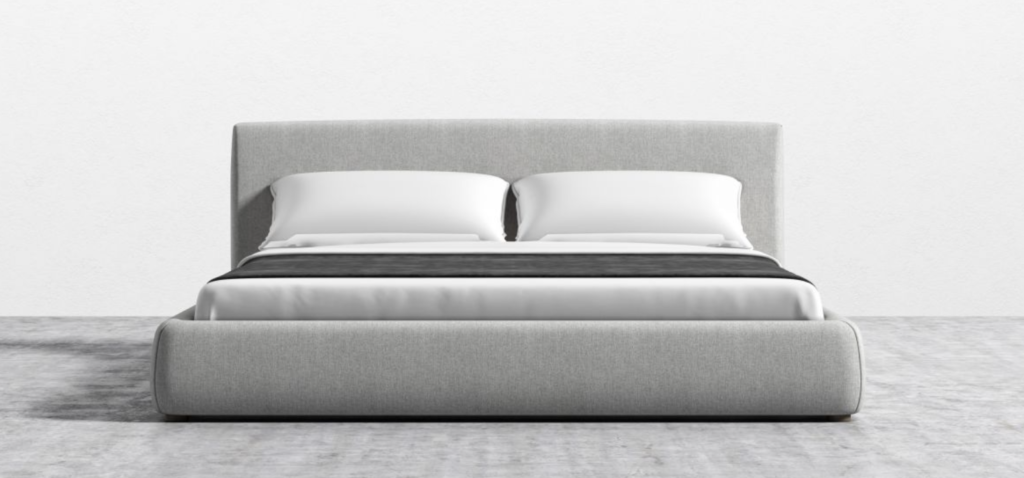 Although the Platform isn't as wide as the Cloud bed, this beautiful bed frame offers a very similar look and is available in a wide variety of different colors.
Similar to Restoration Hardware, Rove Concepts offers a yearly membership that costs $175 and offers exclusive pricing on all of their items, plus other perks like occasional sitewide sales for members.
In the case of this bed, you would save $450 as a member, which already makes the yearly cost worth it. Although it's still pretty spendy for a bed, it's still more affordable than the Cloud bed.
Rove Concepts offer a ton of Restoration Hardware dupes, so we'd definitely recommend this brand if you like the style.
RELATED: 12 Cloud Couch Dupes to Try Instead
$1,099 – $1,299 depending on bed size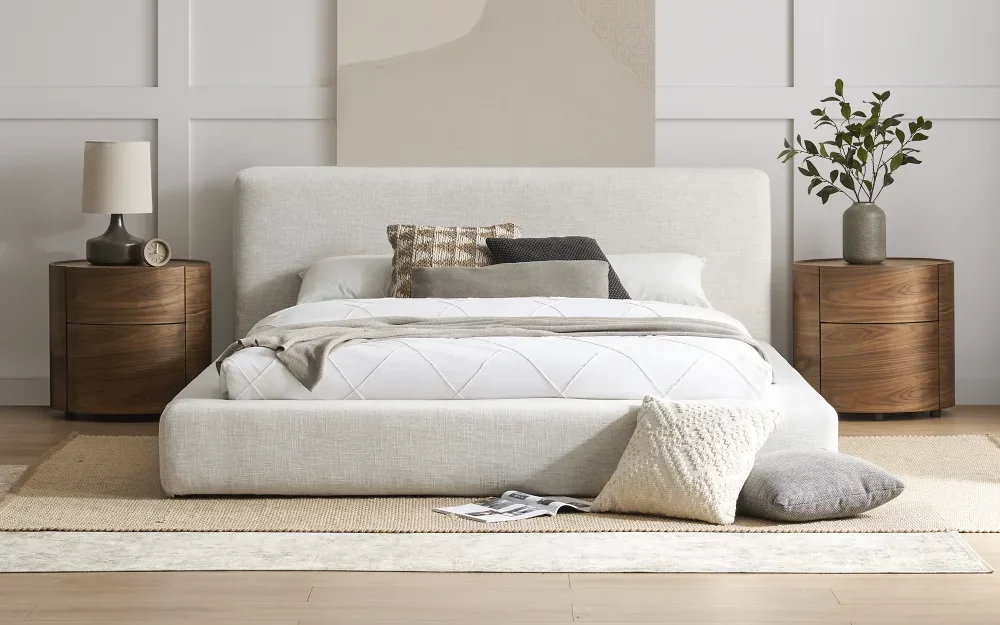 Available in Queen or King sizes, this minimalistic low-profile platform bed sits right on the floor and will give your bedroom an ultra-cozy look.
Although this Cloud Bed dupe is only offered in beige, it's a great pick fit if you're looking for a minimalistic shade.
We love the large platform and headboard that extends on each side to give the bed a luxurious look.
$1,299 – $1,799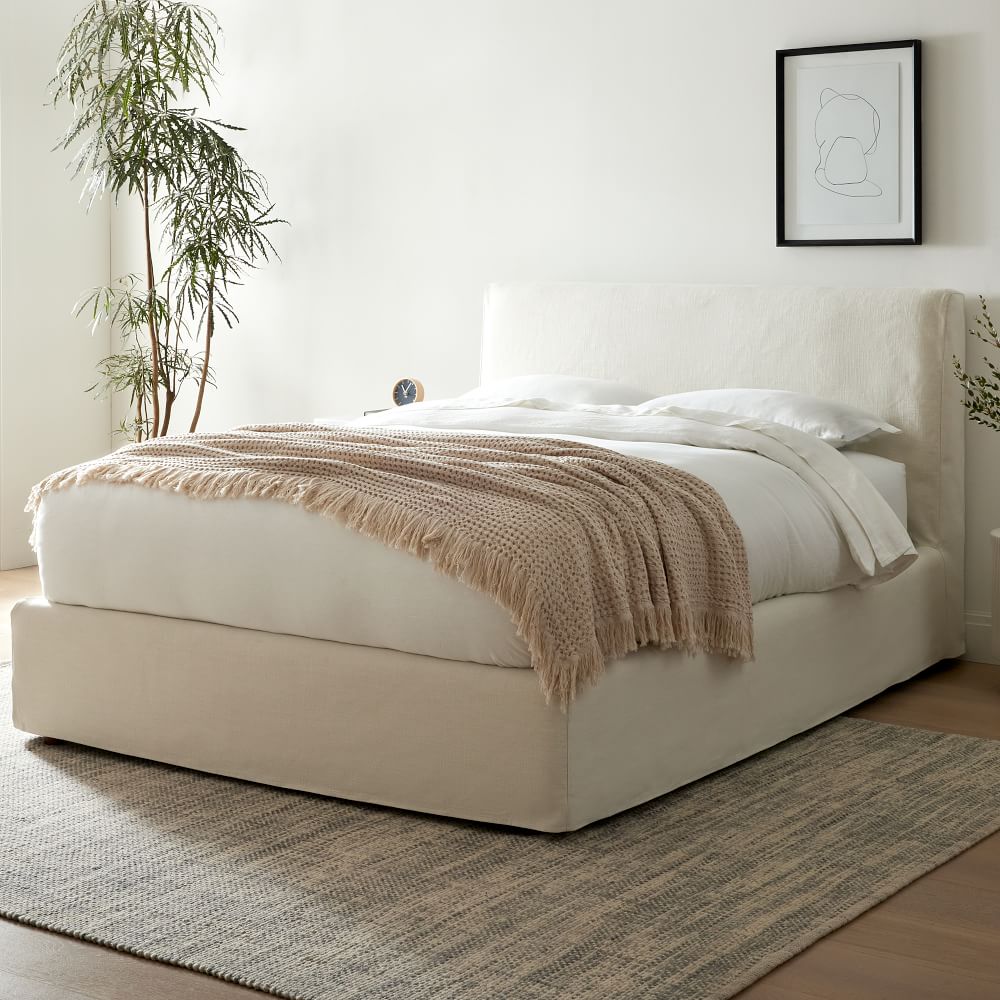 This bed offers a cozy and minimalistic look that's comparable to the Cloud bed, with a removable slipcover for easy cleaning.
It's available in 22 colors – not as many as the original Cloud bed, but it's still a good variety to choose from. You can even order free swatches to make sure the color and fabric are the perfect fit for you before making a final decision!
$800 – $1100 depending on sales and bed size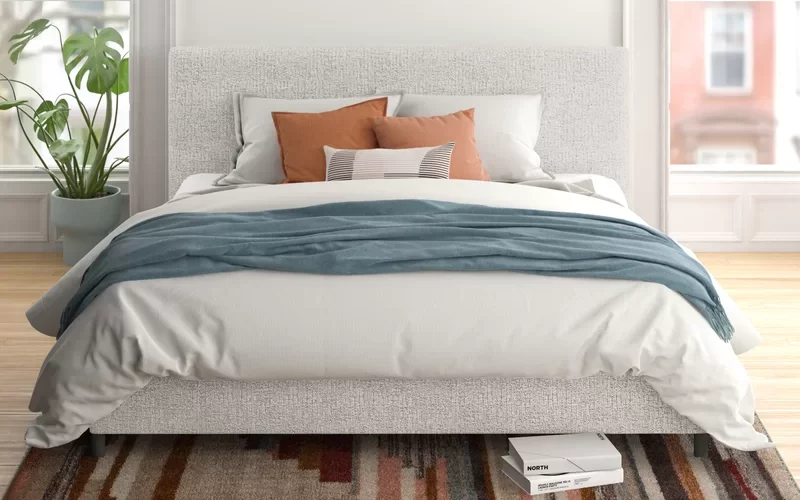 Offering the same low-profile look and platform style as the Cloud bed, this is another great choice that's available on Wayfair.
Price varies slightly depending on sales and which fabric you choose, but overall this bed is more affordable than most other options on the list.
It comes in a variety of minimalistic colors (including velvet fabrics), with a couple more statement colors available like blush pink or light blue if you'd rather have a bed that stands out.
$700 – $1100 depending on sales and bed size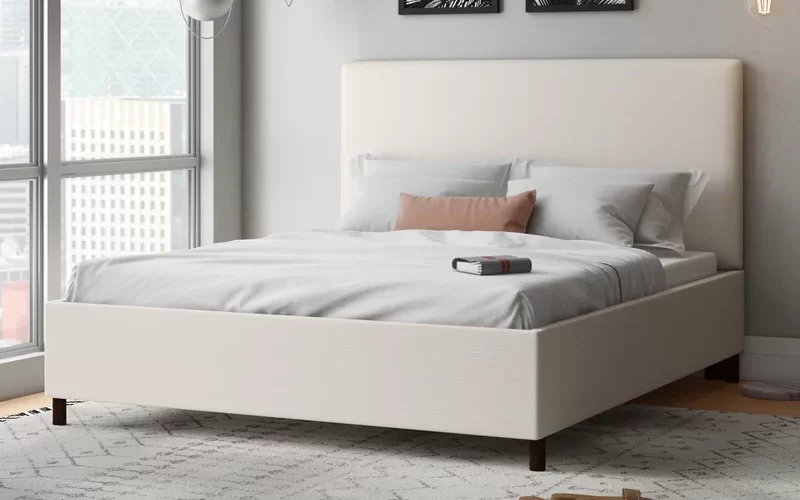 If you like a thicker bed frame with a taller headboard, this is a great choice for you.
It utilizes the same low-profile style and minimalistic design, but with a larger base and taller headboard that makes a little more of a statement.
It's available in 8 colors. You can also choose between standard with a box spring required or a platform design that doesn't require a box spring.
$900 – $1,000 depending on sales and bed size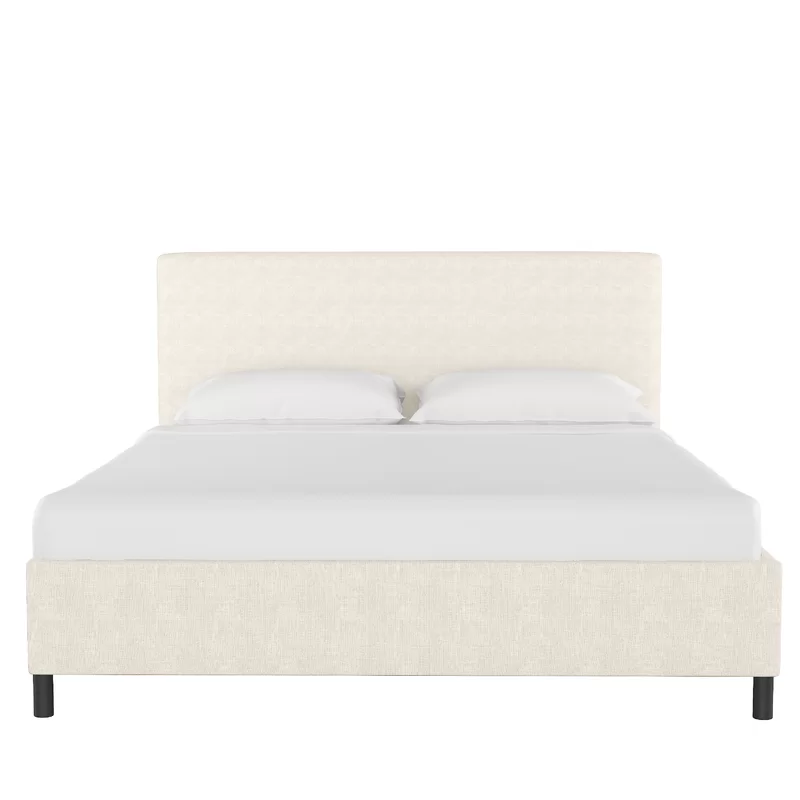 This sturdy platform Cloud bed dupe lays close to the floor, with a basic design that is very similar to the Cloud bed from Restoration Hardware.
You can choose between 7 colors total, mainly neutral shades with one statement orange color.
$1,699 – $1,899 depending on bed size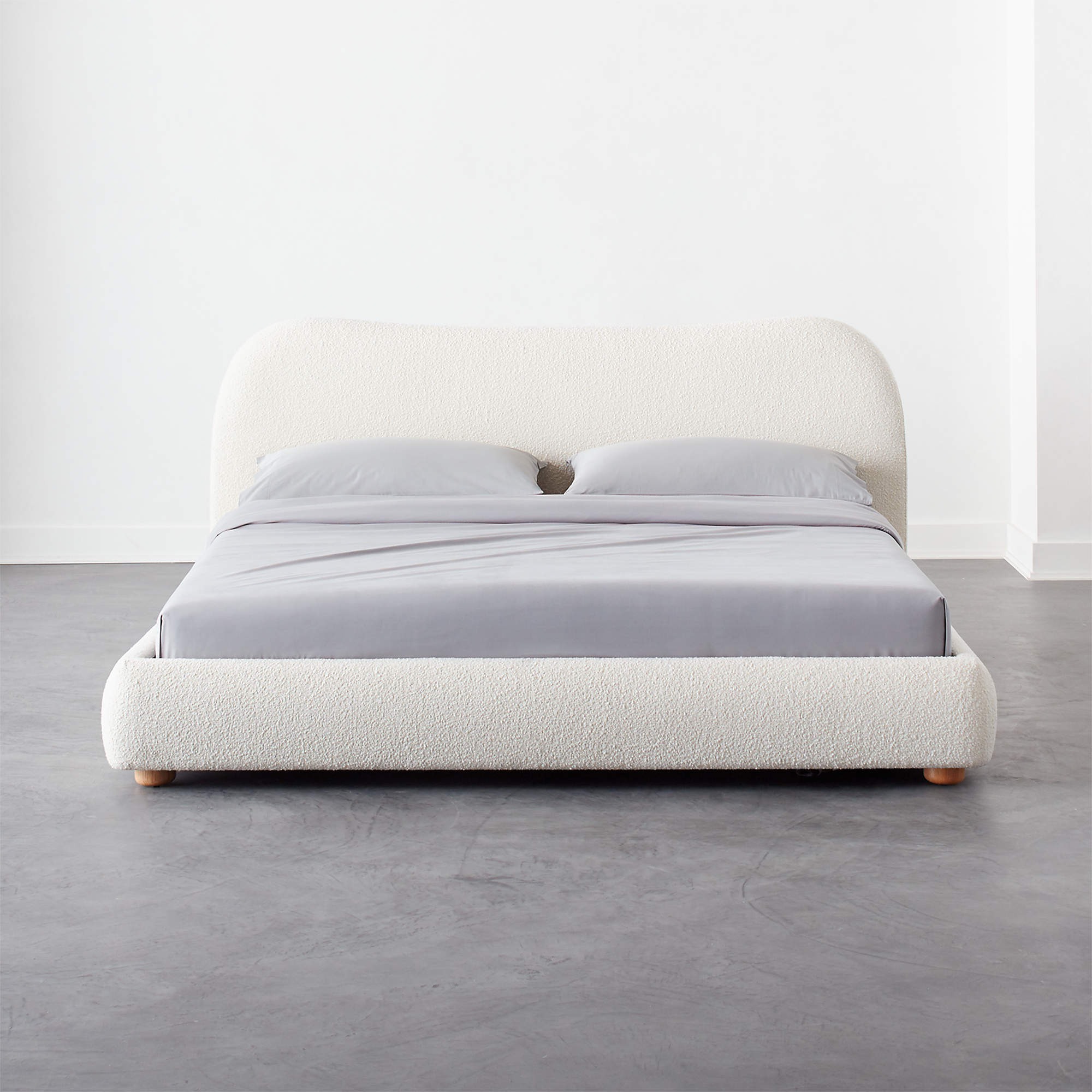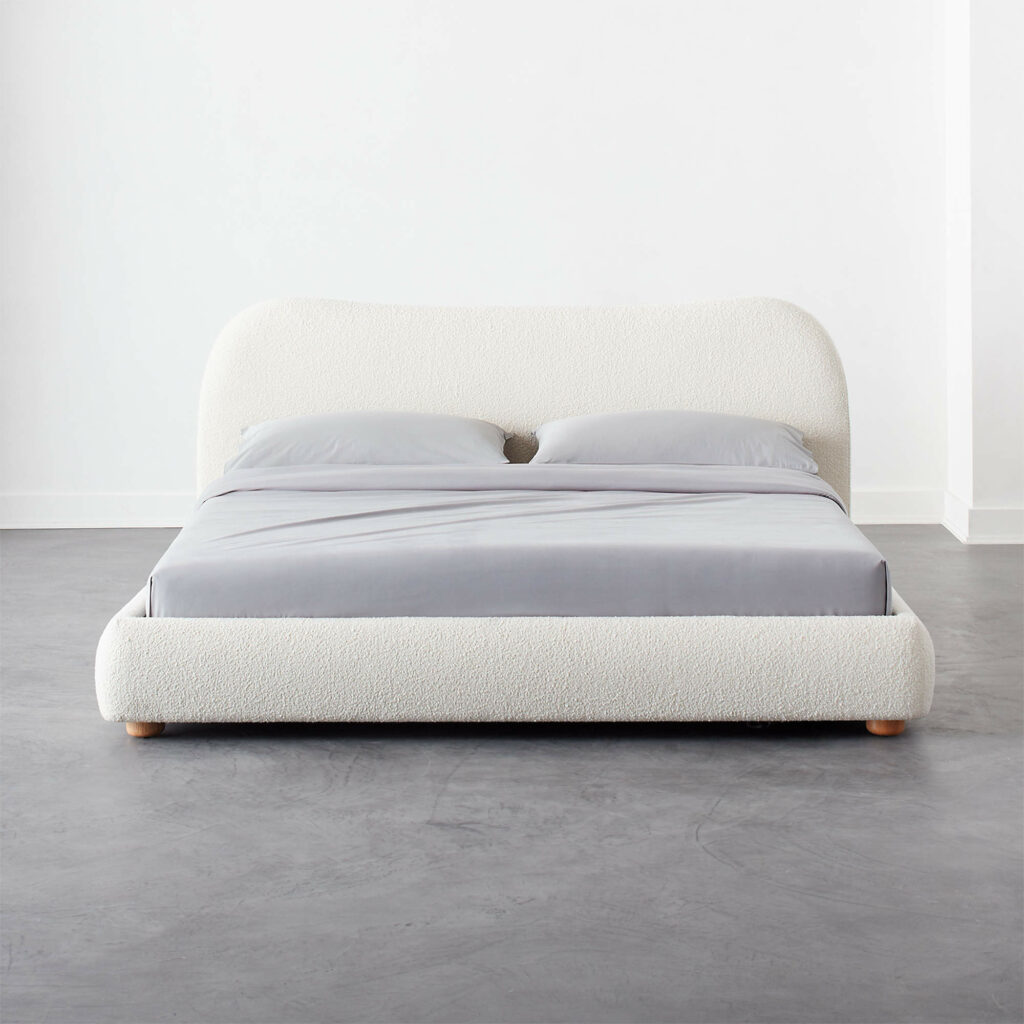 If you like the Cloud bed design but want something that makes more of a statement, we love this bed.
It features the same cozy low-profile style, but the headboard is more of a unique rounded shape. Plus, it's available in plush teddy fabrics that make the bed even more eye-catching.
That said, they only have two colors available (white or camel).