Remember when everyone had a rooster themed kitchen, a cow themed kitchen, or a chili pepper themed kitchen?
Kitchen themes and styles have come a really long way (no offense to anyone who has a rooster, cow or chili pepper in theirs right now). Popular and trendy interior design styles extend into the kitchen and help your home look more cohesive, so we've rounded up eight design styles and how to incorporate elements of them into your kitchen.
Kitchen Themes
Boho
One of the trendiest kitchen themes of the moment, boho is all the rage. Moving the Boho look into the kitchen could mean macrame plant hangers (for plants or fruit), copper finishes, rattan baskets, wood slab countertops, and pottery on display. This is not the place for sleek finishes and a wall of cabinetry.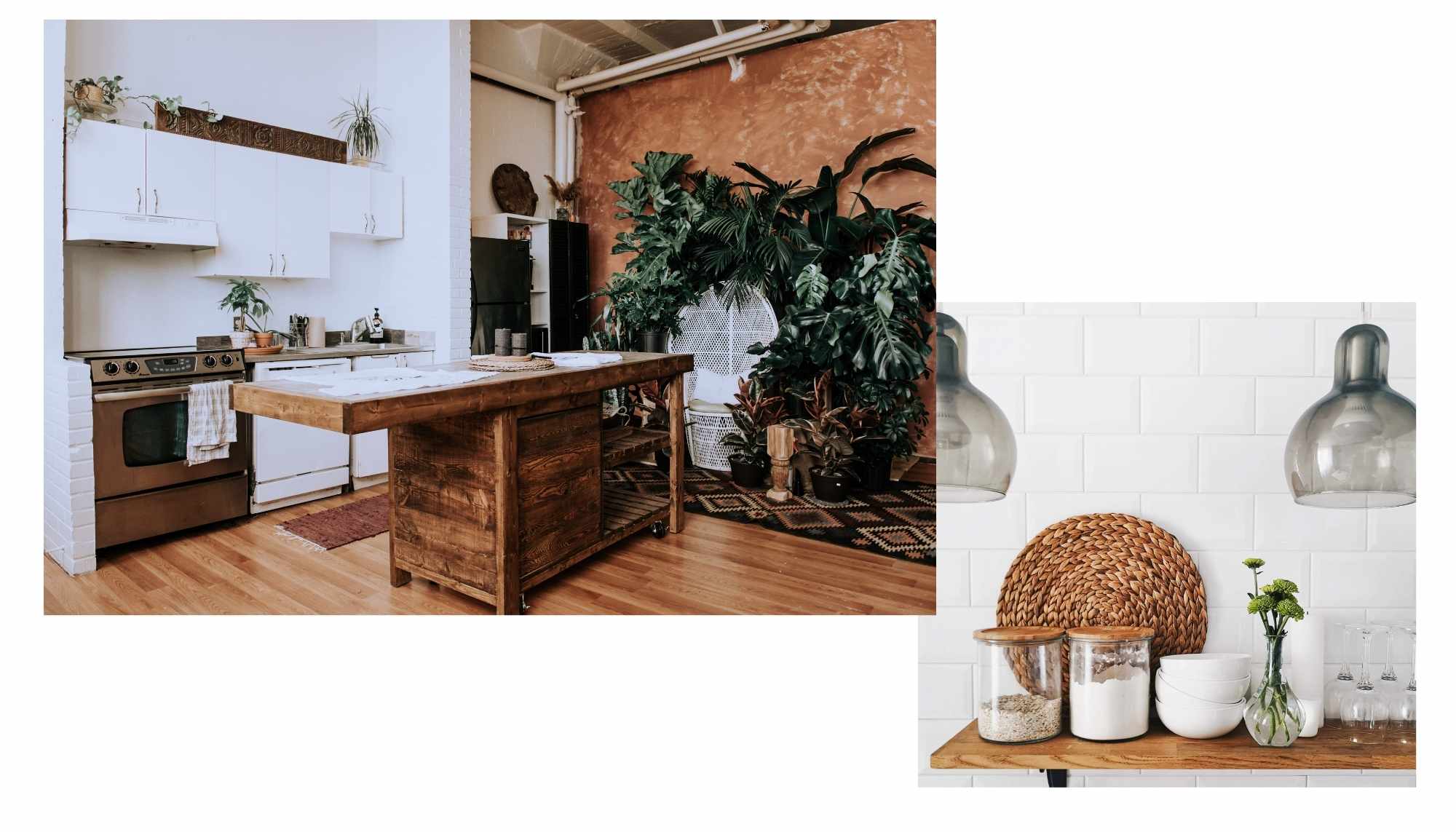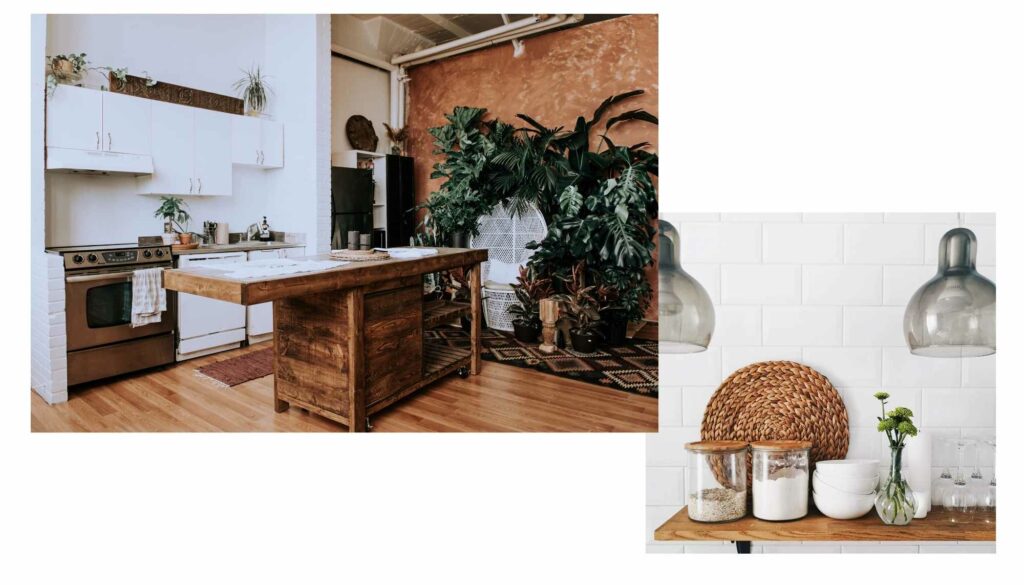 Soften things up with a flat-weave runner and don't be shy about mixing finishes and colors. Industrial lighting, a retro Smeg fridge, and accessories from Anthropologie are other details to round out this look.
Justina Blakenely's "Jungalow" style is a great example of Boho; her design looks like it took decades to curate after nonstop world travel.
Anything that does not look like it came from a mass-market furniture store, even though as this style (and pandemic-related houseplant hobbies) increases, more and more mass-market furniture companies are expanding their options to meet the popularity of this style.
Favorite Stores:
Industrial
This style can be achieved by using subway tile with dark grout, black window trim, and lighting that looks like you repurposed it from an old factory.
Not a ton of colors or patterns, but combinations of dark wood finishes, leather and maybe even some mesh. Exposed brick, pipes or ductwork just add to the character; you could paint the pipes and ductwork to match the cabinetry or the ceiling.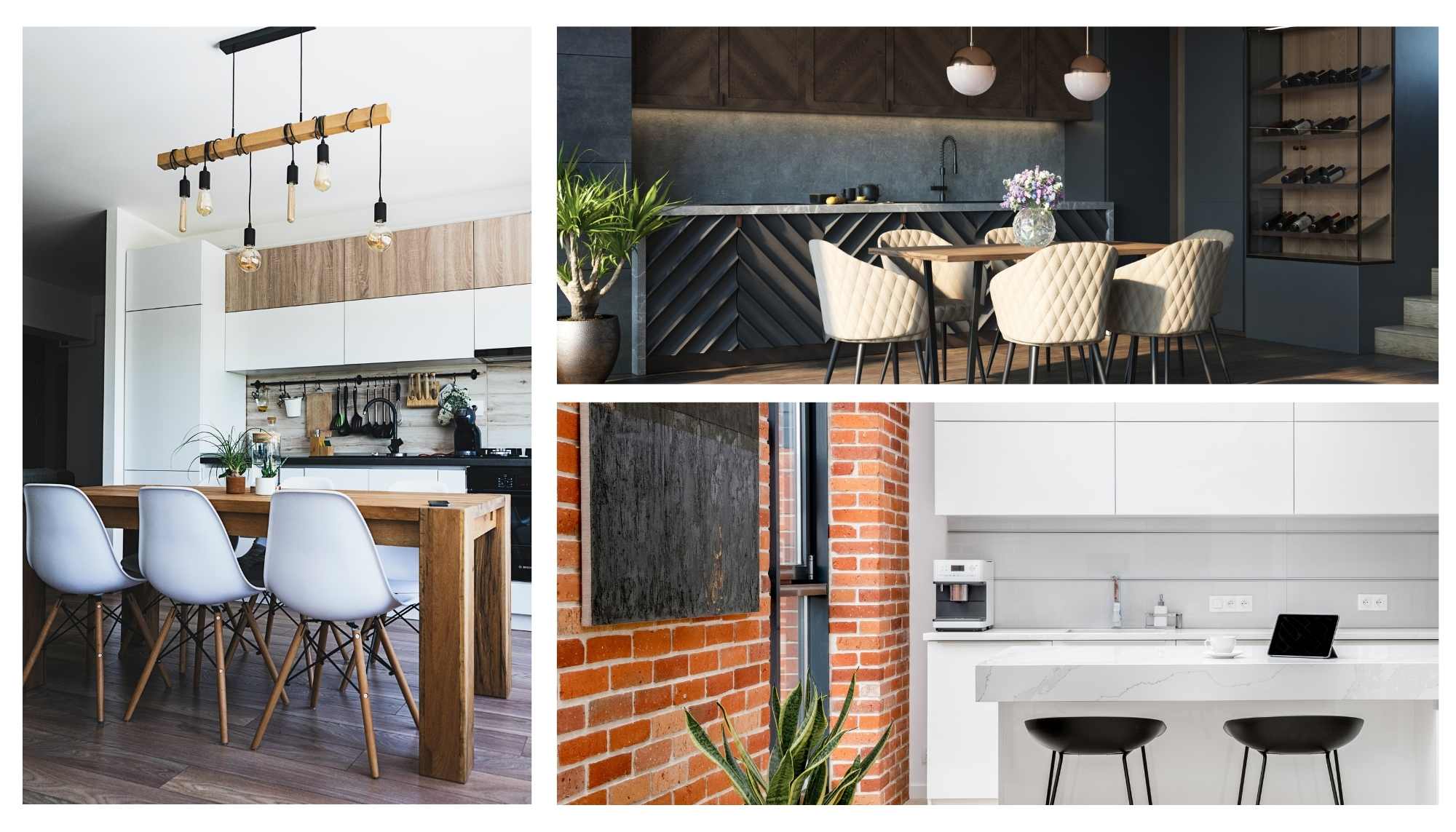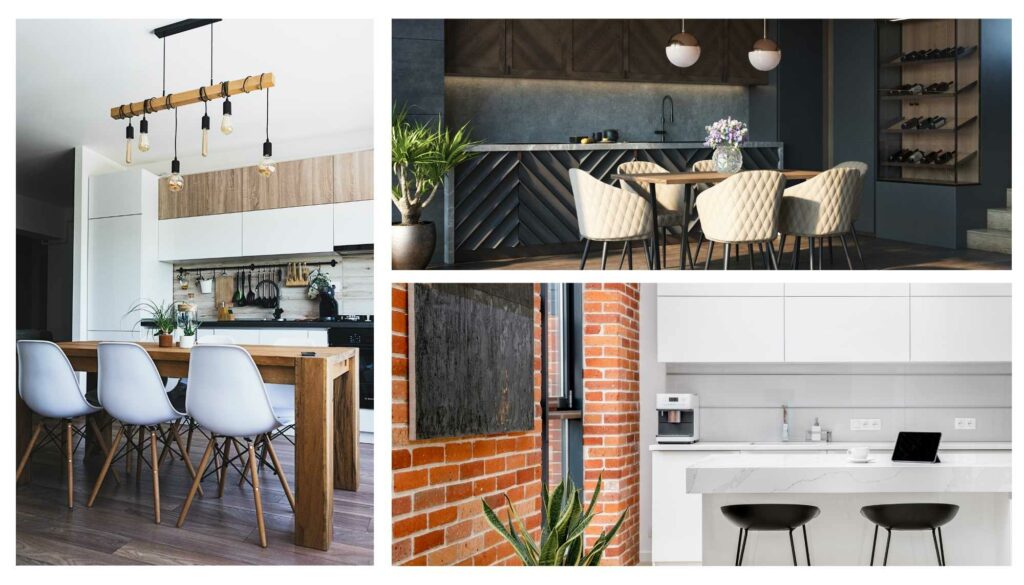 Favorite Stores:
Mid-Century
The same clean lines and earth tones that define mid century elsewhere also work in the kitchen. Bring in the medium walnut wood finishes, the avocado, terra cotta, russet and warm yellow color palette and some retro patterns. 
Once characterized by orange laminate countertops, a midcentury kitchen could now have a quartz in a neutral and could also feature flat front cabinetry and brass accents.
Favorite Stores:
Minimalist + Modern
The clutter free, minimalist movement extends to kitchens. This is the place for hiding your appliances (and even some of the other things that you use every day) behind cabinet doors. Rather than a countertop knife block, if you have a drawer for it, even better.
Modern kitchens can mean a variety of different wood finishes, but in the absence of ornamentation/panels, some gloss and high-contrast graining on the cabinet front can add interest.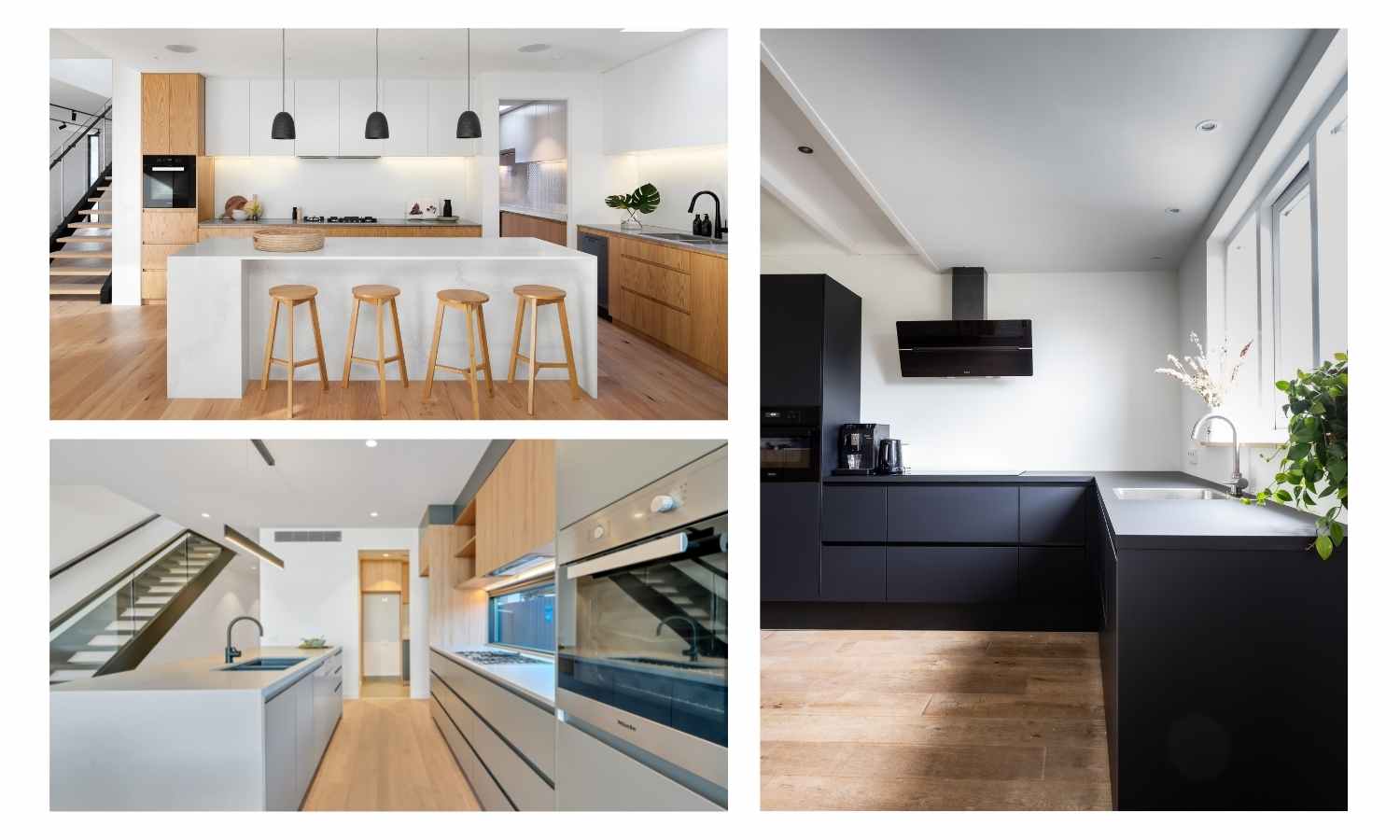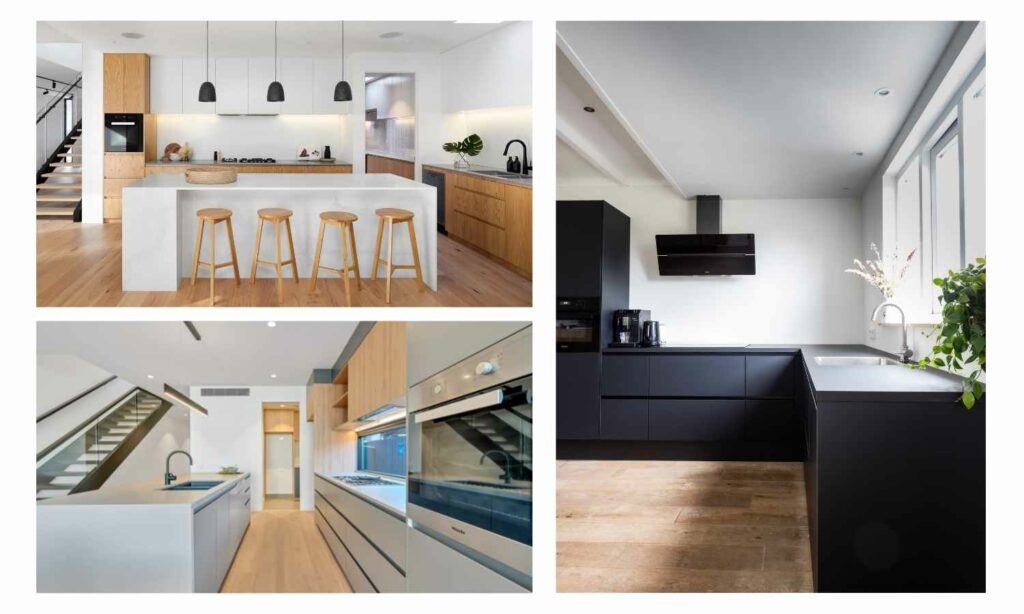 You can round out the hard edges of a minimal look with curved stool seats or lighting with soft lines. Read more about the minimalist design style for a clutter-free, calming home! 
RELATED: 14 Best Modern Furniture Stores to Shop Sleek Styles
Modern Farmhouse
If you've not heard of Joanna Gaines, seen her signature style "Hearth and Hand" line at Target or been sucked into a day watching "Fixer Upper" while contemplating a move to Waco, Texas . . . well, the name of this style may be confusing at first.
This style can mean a lot of things to a lot of people; from rustic elements like a barn door, to some cozy touches like a "Welcome, friends" wood sign and a jute rug.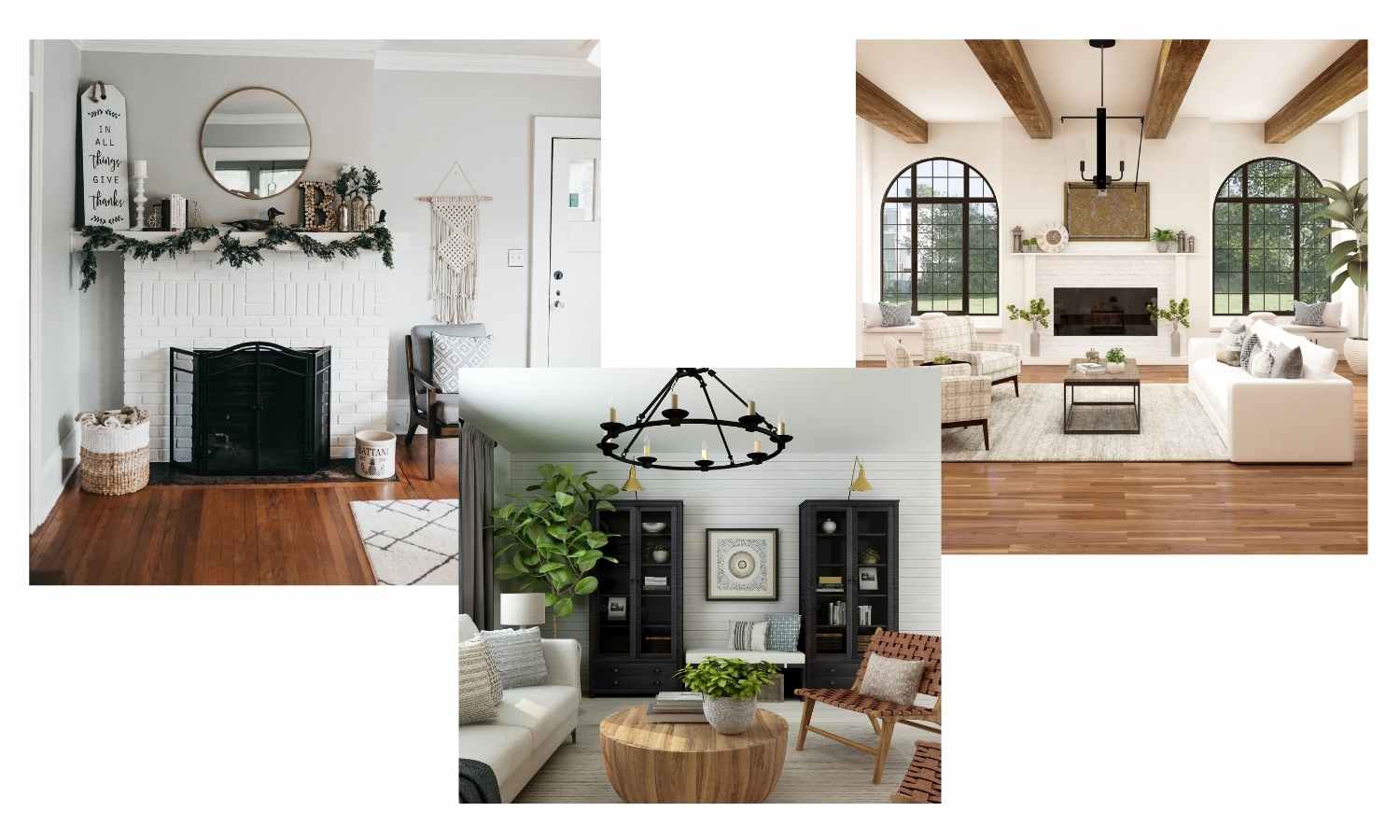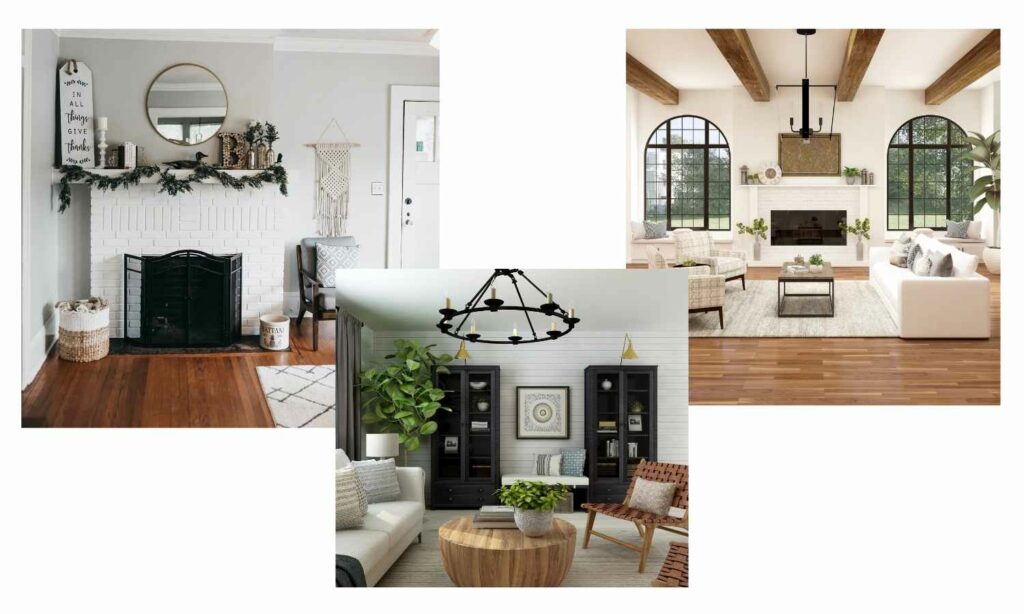 If you've watched "Fixer Upper" once, you've heard the word "shiplap" a lot (wood paneled wall with the slats running horizontally). In the case of an adjacent space, you could incorporate a shiplap element either as the wall or back of a banquette.
Typical elements include plank flooring, black, white, grey with greenery as the color scheme and anything from industrial to schoolhouse light fixtures.
Favorite Stores:
Scandinavian
You've heard "clean lines" over and over, but here is where they're really important, as is "less is more" and functionality. If you see a similar theme while roaming IKEA (white, light wood, non-flourished details, with the random shapes and colors coming from plants), that's what I mean.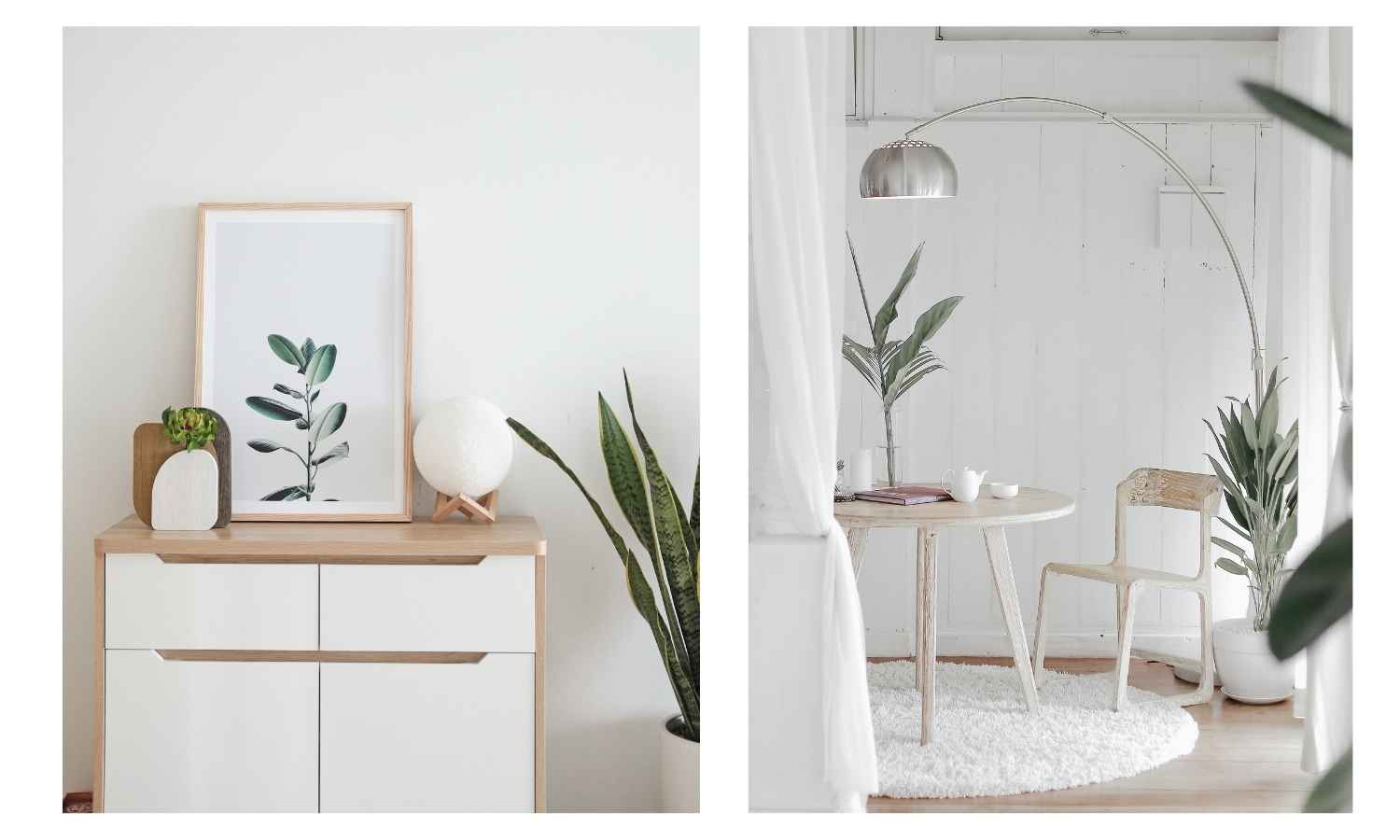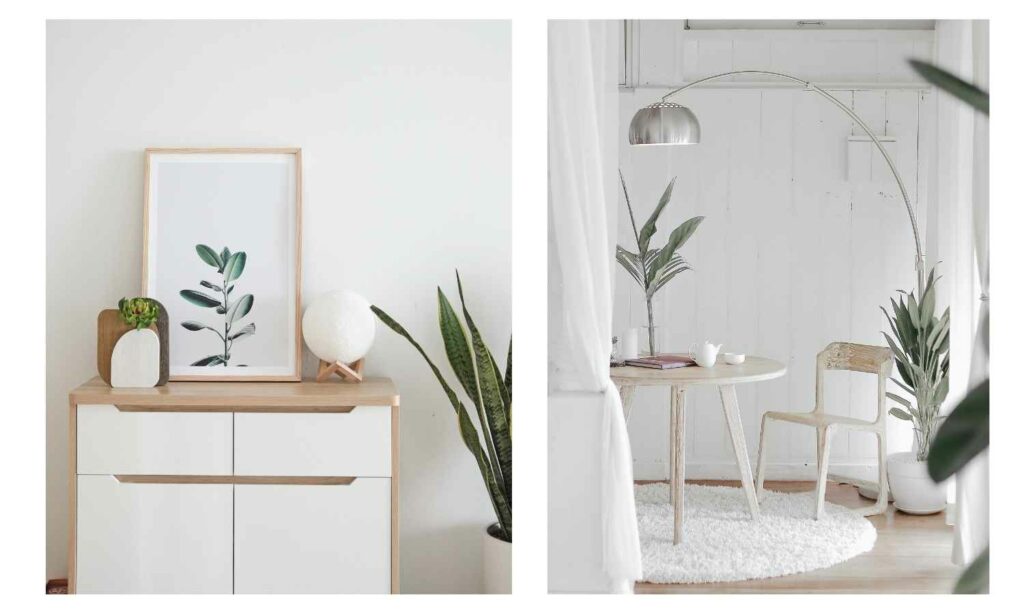 So many kitchen themes now incorporate at least a couple of open shelves in the kitchen, but here is where the shelf will have very neat white plates and bowls stacked neatly, equally spaced apart. It's neat, easy to maintain since everything has its place, and without clutter. 
Favorite Stores:
Traditional
This is the style where detailed cabinet fronts, scrolly corbels and marble come to live. Cabinetry looks like furniture, the stools have more upholstery and the legs are turned.
You might see a billiard-type fixture over the island and seeded glass in the panels on the top cabinetry.
Other elements include polished finishes (usually nickel or brass, usually consistent throughout) and more decorative knobs and handles than in other styles.
Favorite Stores:
Urban Chic
The two things that come to mind when I see this term are "boutique hotels" and "Allison Victoria" (host of the former HGTV show "Windy City Rehab" and upcoming (Ty Breaker"). This is another of the styles where the range of white, black and grey are everywhere but also a brass hood would be right at home in an Urban Chic kitchen.
You could pull in some industrial elements, add in some glam like luxe textiles where possible, like a stain-resistant velvet on the barstools. This is a good place to combine creams and greys in a wide range of lights and darks. Veiny marble countertops and backsplashes would also round out this look.
Architectural salvage that's received a little polish, like a mirror with an ornate frame or leaded glass panels would work well in a UC kitchen.
I set out to have a kitchen in this style, since ours is open to the living room so I wanted it to blend naturally. I did this with dark, plain-ish cabinets, oversized hardware, and my favorite thing ever, an antiqued mirror backsplash.
Favorite Stores:
Bottom Line
Whether you're embarking on a renovation or looking to freshen up your kitchen by bringing in elements of your favorite design, these kitchen themes tips and ideas will help you surround yourself with styles that you enjoy looking at while you're cooking and cleaning. 
We can't promise it's going to make food taste better or that emptying the dishwasher will be more fun, but incorporating more of what you like is worth a try!