If you like dressing up your cocktail table with oversized books full of glossy images full of design inspiration, you'll enjoy paging through some of these beautiful (and informative!) interior design books.
Some are specific to a style, some offer general tips for anyone on how to spruce up the look of their home, and some are just beautiful to look at, inside and out. We've rounded up the best interior design books for you to check out, enjoy getting lost in, and gift to your favorite home decor fanatics.
Best Interior Design Books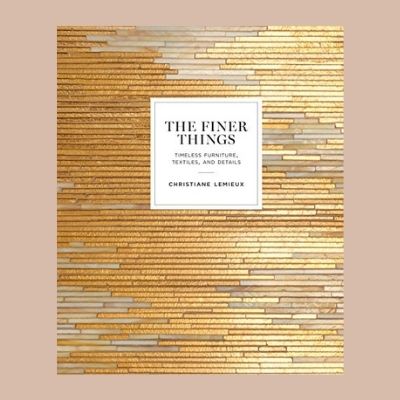 The Finer Things by Christiane Lemieux
Written by founder of DwellStudio, Christiane Lemieux, "The Finer Things" is described in the forward by Miles Redd as a "love letter to decorating."
This gorgeous book is divided into broad chapters, and from there is further broken down into smaller categories. From there, she gets into details like how wallpaper is made, timelines describing the history of each category, and lists of vendors called "recognizing the major players" such as her suggestions for the best picture hangers,
This is the kind of book that is entertaining to look at and has an abundance of information, so it's no surprise it's one of the best interior design books. It checks both the "I'll learn things" and "I can't stop looking at these images" boxes.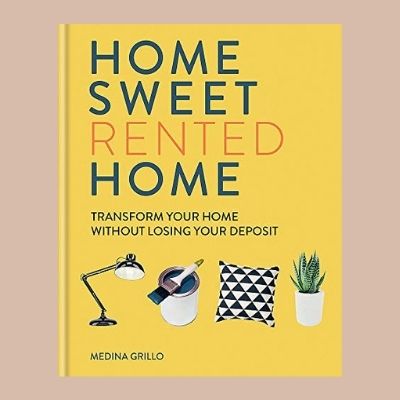 Home Sweet Rented Home by Medina Grillo
This cute little book that's like a bible for renters would work for owners, as well. It includes sketches, how-to's, do's and don'ts. It's full of great tips to spruce up your place, whether you like DIY builds, accessorizing, or advice on the best height to hang (or have someone hang) your curtains.
Would make a fantastic housewarming gift for anyone who just moved in somewhere new.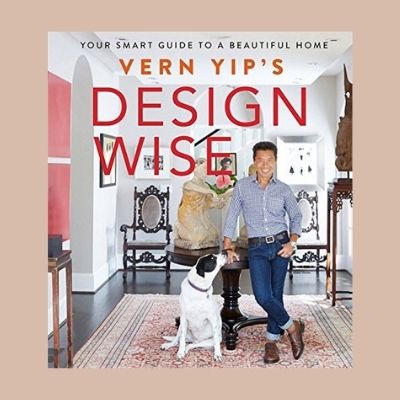 Design Wise by Vern Yip
This "Best Interior Design Book" combines beautiful images of Vern interiors (some that include his adorable kids) and both long form descriptions of the process and shorter "how to" type pages.
Tons of information on everything ranging on trim kits for recessed lighting, curating collections, flower arranging and paint finishes.
This option features a lot of pattern combinations and interesting pairings to inspire readers to mix things up and end up with a stylish look.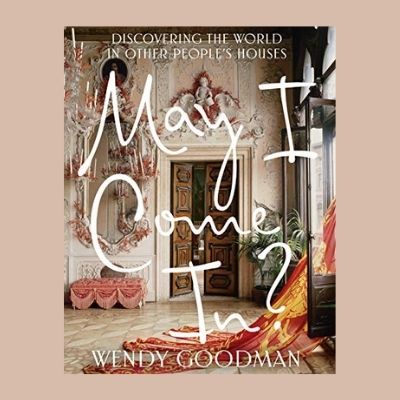 May I Come In? by Wendy Goodman
The biggest book on the list, (OK, not such an important detail….but it really is huge!) Wendy Goodman's book walks us through homes that probably not everyone gets to visit: Amy Sedaris, Valentino, Tina Turner, and many other "fabulists" and not as recognizable personalities, but with equally fascinating homes. The range of styles, places and people is vast and this is an interesting book that anyone could page through and find a lot to get lost in.
Each home contains images and a few pages describing the residences as well as the design process. The features are short enough to jump around on pages that grab you, but you'll want to get back to check out the rest later on.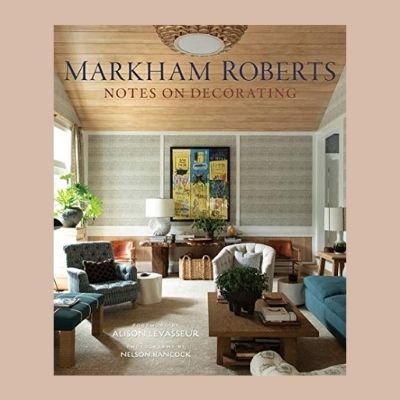 Notes on Decorating By Markham Roberts
If I had to pick a designer that I wish I'd worked for early in my career, it would be Markham Roberts. His "Notes on Decorating" includes images collected over decades of projects.
Each project starts with a tip: "Something Different or Unexpected" and goes on to walk the reader through the project, describing the challenges and how it came to look the way that it does, much like a shelter magazine would.
His style is more traditional with modern elements sprinkled in, so if you're looking to infuse a little geometry into an otherwise upholstery-heavy space, this is the book to see how to do it.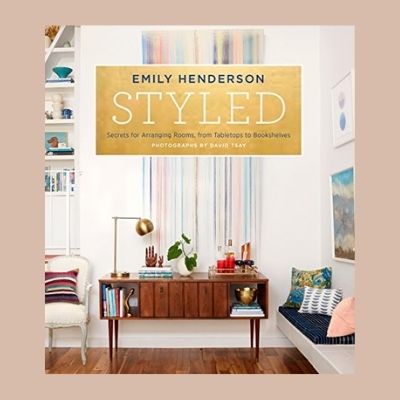 Styled by Emily Henderson
This book focuses on that elusive design element that so many non-designers (and even some designers) struggle with: the last layer, the pulling it all together, the accessories, the styling.
Emily Henderson began her career as a prop stylist and that is likely why she is so capable at breaking it down and making it look so easy.
The first three chapters get you started (Name your Style, Transform Your Space in Ten Easy Steps), the next chunk divides it into rooms. Last is The Stylist's Notebook, which gets into the basics about finding the finds; some of her secrets, faves and no-fails.
This is the kind of book you could read every word or skip around, but each page has something to help get your place looking more "done" and less "still need to get to this shelf."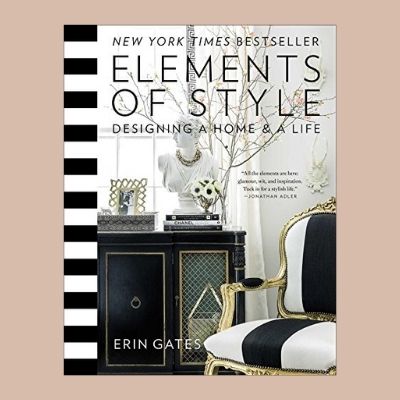 Elements of Style by Erin Gates
When you crack open this book and see the leopard print endpapers (Duralee Kipling Animal Prints & Wovens Collection, if you want this for yourself), you know you've picked up a great interior design book.
Erin Gates, who authored the blog of the same name, wrote this book which has the distinction of being the first I've read where the forward was written by the author's spouse. And it's a really adorable touch!
She walks us through how she went from city dweller to suburban living and then gets into her beautiful projects.
The book is broken down by rooms with tips, sketches, and Erin's personal stories that really grabbed me.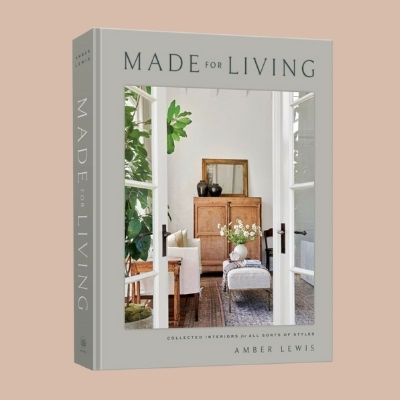 Made for Living by Amber Lewis
Designer and blogger Amber Lewis's book features 250 images of her own projects, broken down into four sections on color, details, space and flow, and styling. Her very cohesive style is modern, but not minimalist. There's a lot to notice, but it's very well curated. The spaces are beautiful and feature a lot of interesting architectural details.
She does what several of the books in this list do, which is to include 'how to' style content, as well as stories about the spaces and her process. It makes the book work both as a reference/guidebook and also to get drawn into.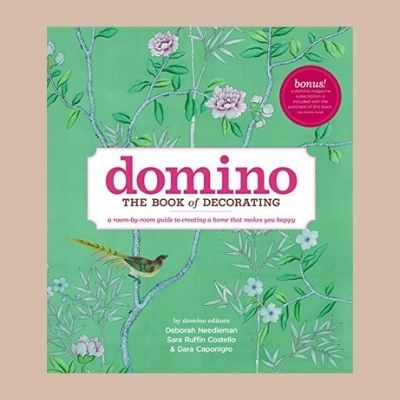 Domino: The Book of Decorating
Who doesn't want rooms that make them happy? This book by Domino magazine is broken down by rooms, as well as a "Getting Started" as chapter one and finishes up with a guide to the best decorating resources.
This book breaks it down into very important tips, ideas to steal, as well as great examples and descriptions of various styles. This book has so much information, you could read the whole thing and then go back and start all over again and still need to look again.
I chose this book for a couple of reasons; it is so completely not my own design style, so i wanted to exercise absolute objectivity, and, it would make a perfect hostess gift for any of the summer holidays due to it's "Americana" theme.
It's got really interesting elements that modernize the version of Americana that was all just flags, bandanas and quilts.
They've taken those elements and freshened them up with things that are current now. Shiplap (in updated finishes), indoor swings, industrial light fixtures and bar carts.
According to the author, it's meant to be read "front to back, back to front, from the middle or upside down." Another that can be followed in page order or jumped around in.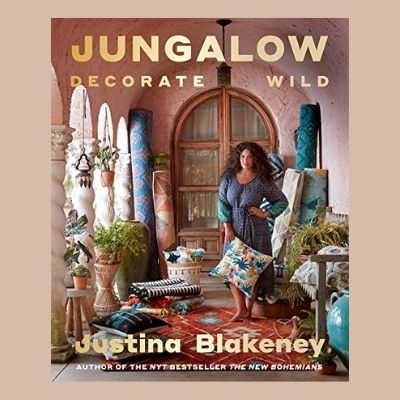 "ungalow: Decorate Wild by Justina Blakeney
Where isn't Justina Blakeney these days? From her signature design projects, to her line of home furnishings at Target and "Jungalow" Native deodorant, she isn't going anywhere (nor should she).
Her style is so popular now, for so many reasons. It's glamorous but bold and colorful, and mixes natural elements with modern furnishings and colors. The book describes how the name "Jungalow" was born, Justina's background, some design history, and a lot of "how-to" surrounding how to incorporate Jungalow elements into your own space.
Home Stories: Design Ideas for Making a House a Home by Kim Leggett
Kim Leggett's helpful book tackles that issue so many people have, of how to make their home their own.
Sure, you can buy all of the stuff you see in a store or on a design blog, but then it's just stuff. Adding the layers to really personalize and create interesting vignettes around your home doesn't come naturally to most people, but this book can help you achieve it.
This book is a similar style to Joanna Gaines' Magnolia Home, which is everywhere these days. Kim Leggett has a somewhat similar farmhouse style, but with a little more traditional and rustic elements mixed in.
The book is broken down into four chapters, all very cutely titled with the word "story" as part of the title. She also includes a shopping guide and "Why Buy Antiques?" section.
The images and advice ranges from choosing larger pieces to tabletop to even some entertaining and gift wrap content.
Bottom Line
Whether you shop online or in bookstores for your interior design books, there are millions out there, so it helps to have a direction to go in.
Design books are great for inspiration, to give as gifts, or even just because they look so beautiful on display. Whatever your reason, we hope you enjoy some of these books as much as we did!