Blank walls can be disappointing, but nice pieces of wall decor can be expensive (especially if you have a lot of walls to cover)! Luckily, there are so many creative DIY wall decor ideas you can try out.
We've put together a list of our favorite projects – these are mainly inexpensive options that are pretty easy, even for beginners.
Let's get started!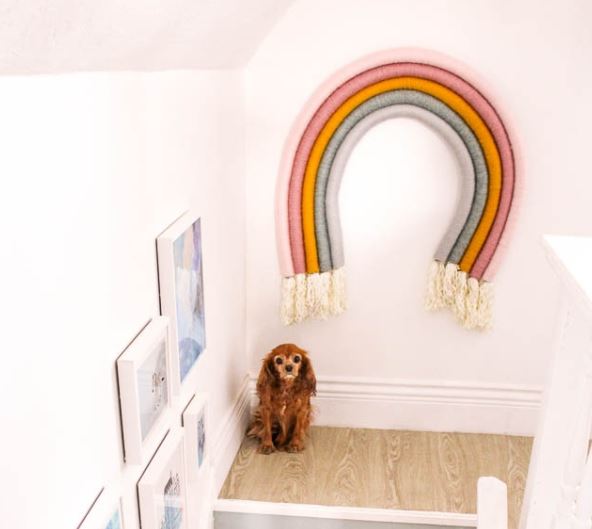 Although this jumbo rainbow wall hanging might take a few hours to make, the end result is well worth it. It's surprisingly affordable considering how beautiful it is!
---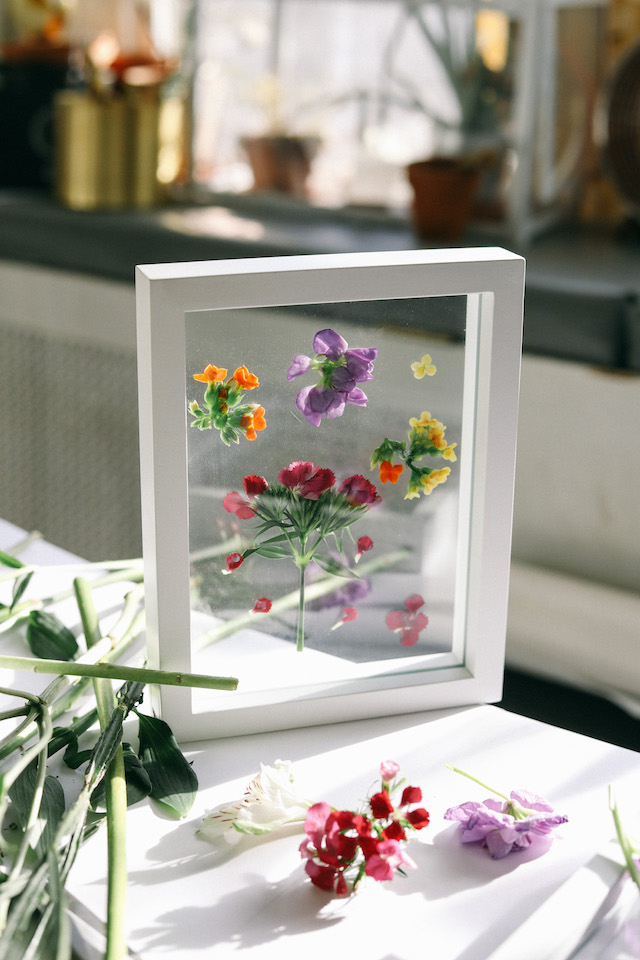 Framed Flowers
Not only are framed pressed flowers a beautiful and versatile wall decoration, but this project can also help you save special flowers forever.
---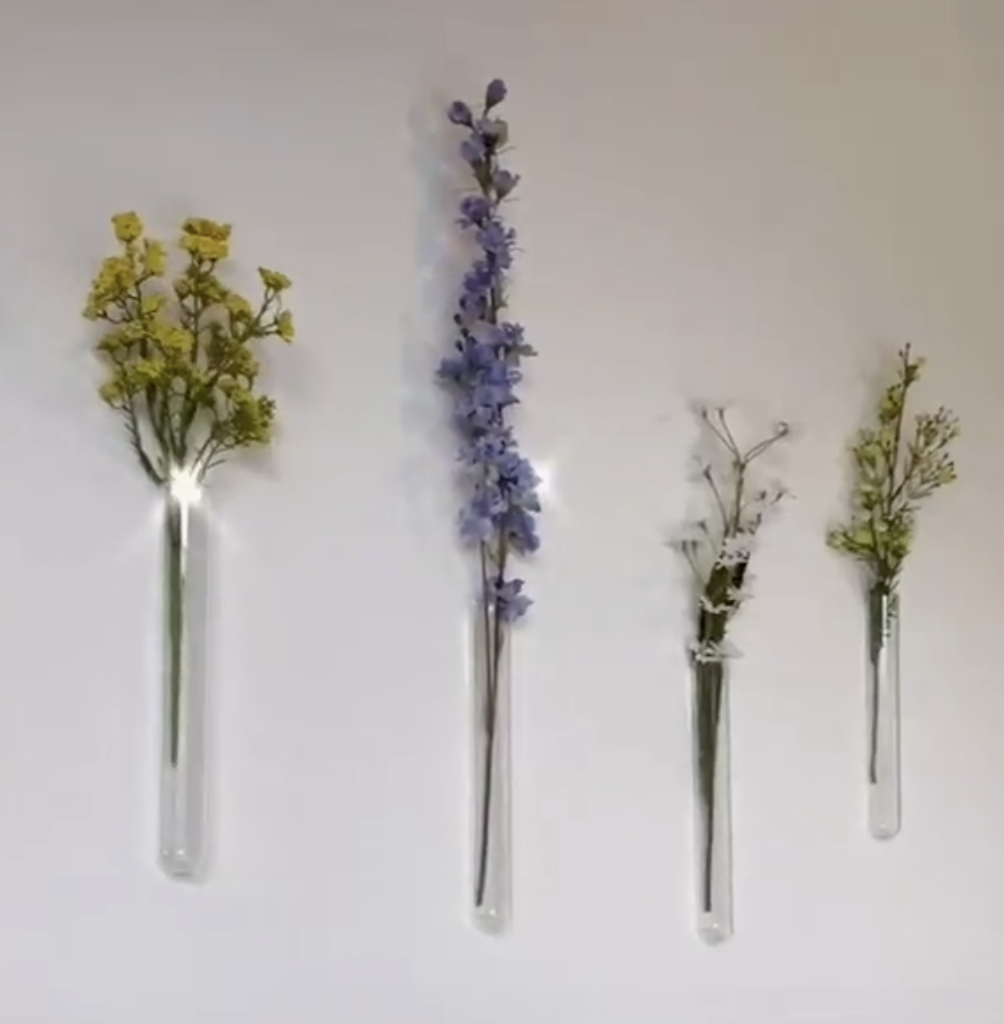 This project is quick and cheap, plus it looks amazing! You can do this with fake flowers or even real dried flowers.
---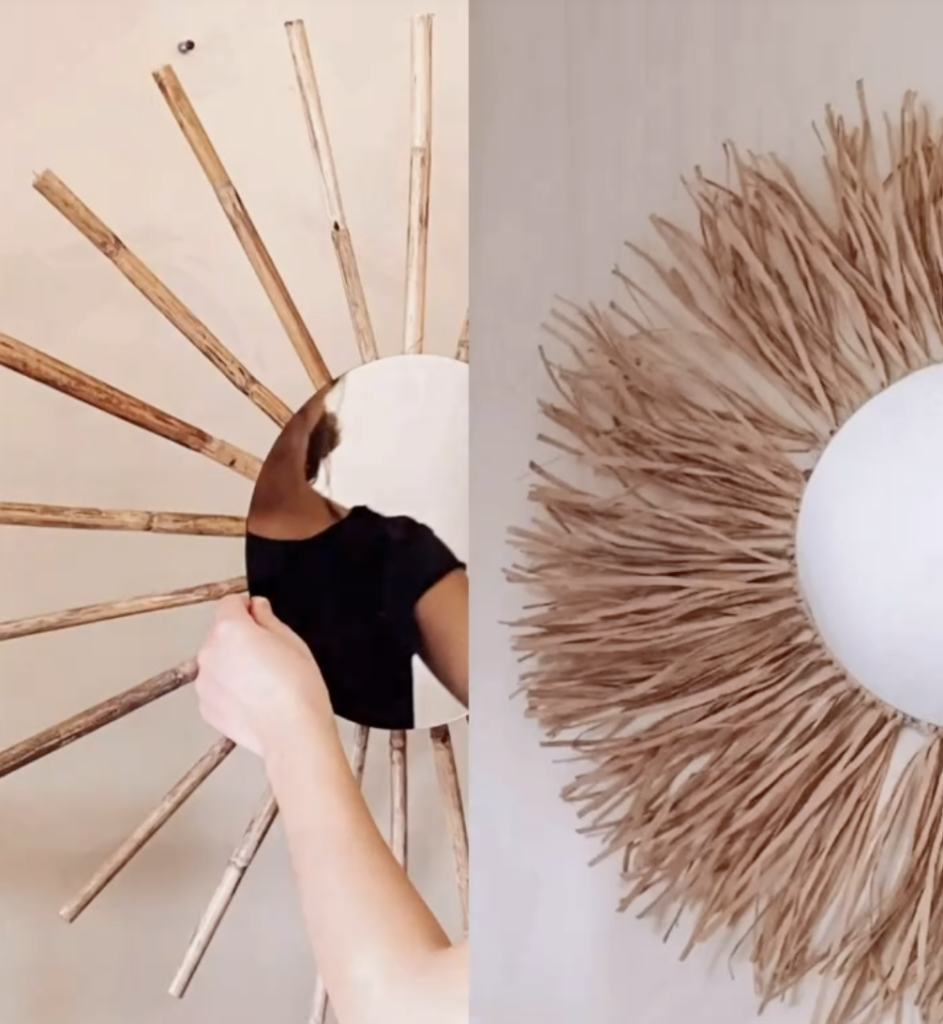 This 2-in-1 tutorial includes both a bamboo and a raffia mirror how-to. They're both super easy, inexpensive, and perfect for a boho home decor theme.
---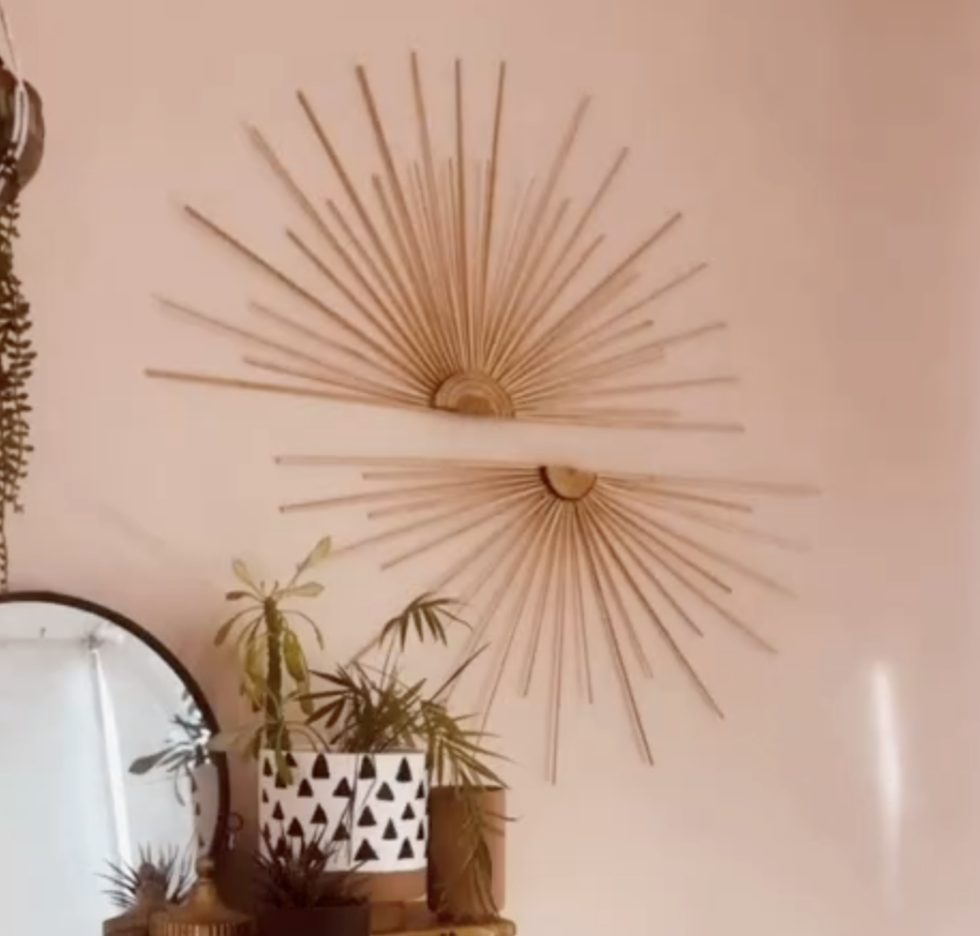 This is another cheap and easy tutorial that looks amazing with a boho decor style. All you need is some wooden skewers, half-rounded pieces of wood, and glue.
---
Pallet Shelves
This simple DIY can add a bit of excitement to a boring shelf, plus it makes them easier to hang up.
Simply drill a centered hole in each end of the wood. Then, thread the rope through and tie a knot (you can change how long you want it to be).
---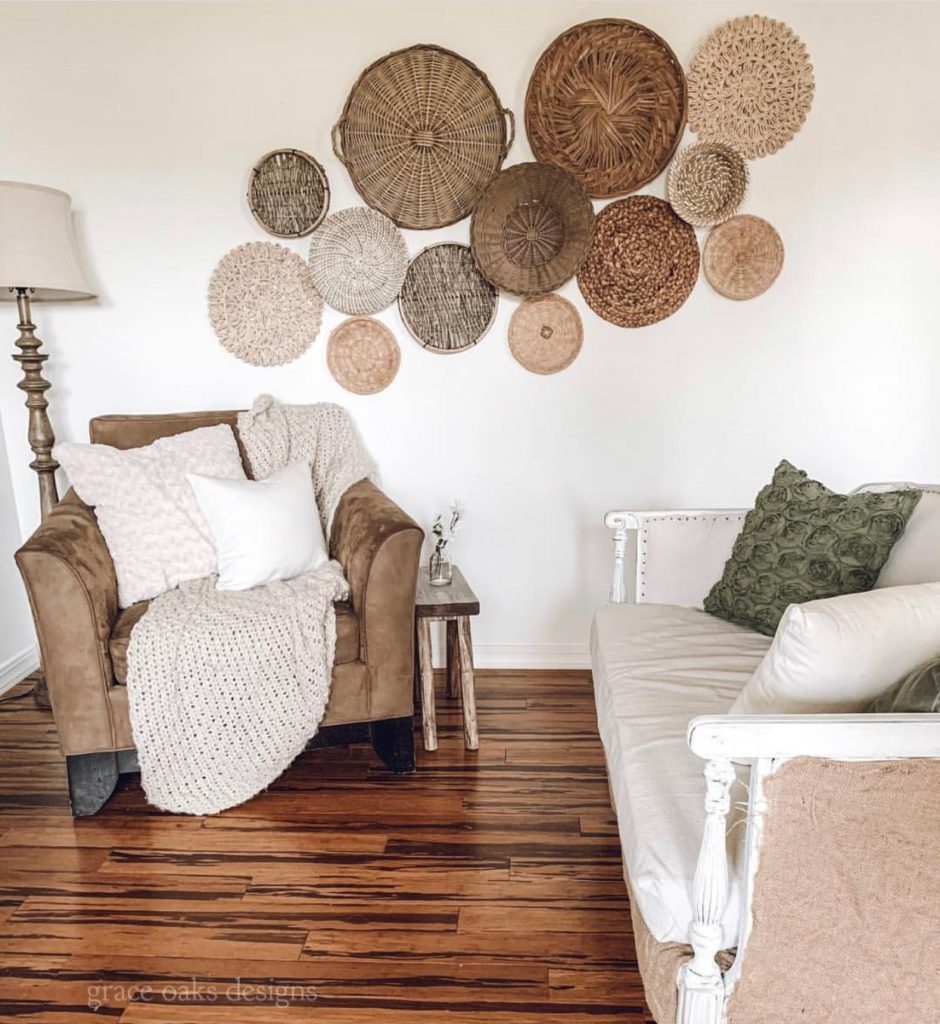 An adorable trend we're loving is tray-like baskets scattered together on the wall. Again, this DIY project is great for the boho style home.
This can be super affordable if you source them from your local Goodwill or other cheap thrift store!
---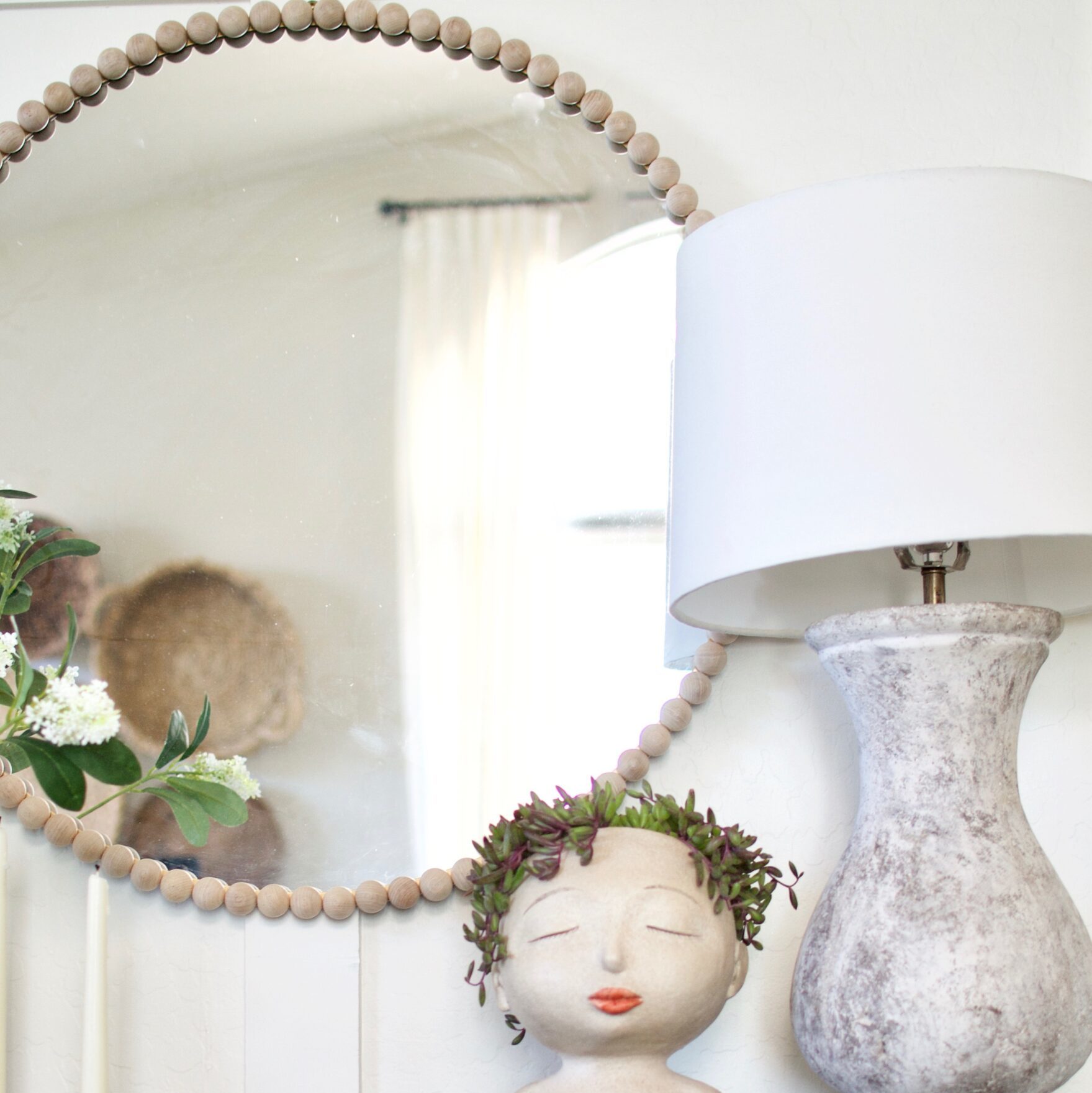 This designer dupe is one of our favorite DIY wall decor projects – it's surprisingly easy and affordable.
You simply need a frameless round mirror, 1-inch wood beads, and strong glue.
---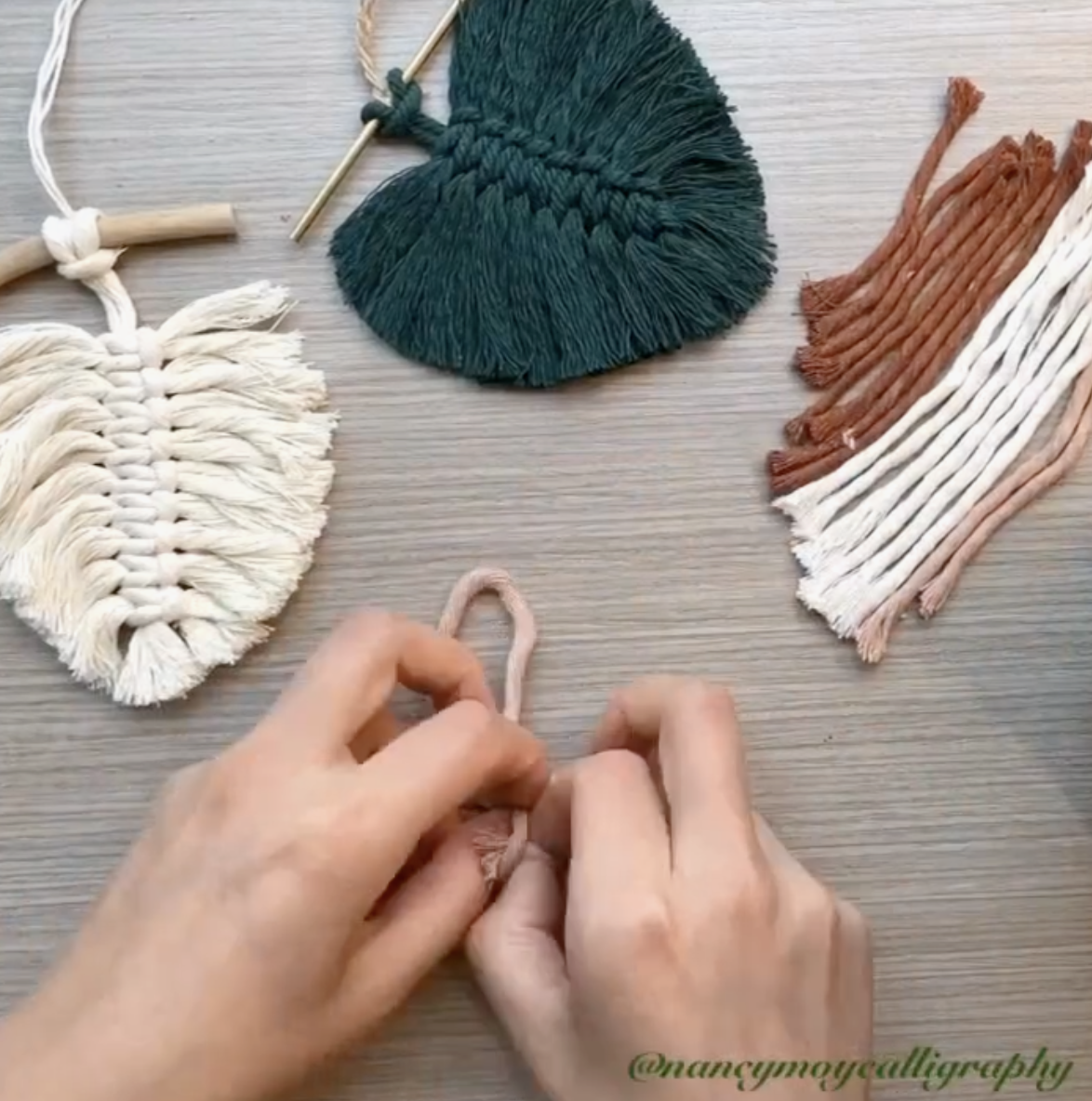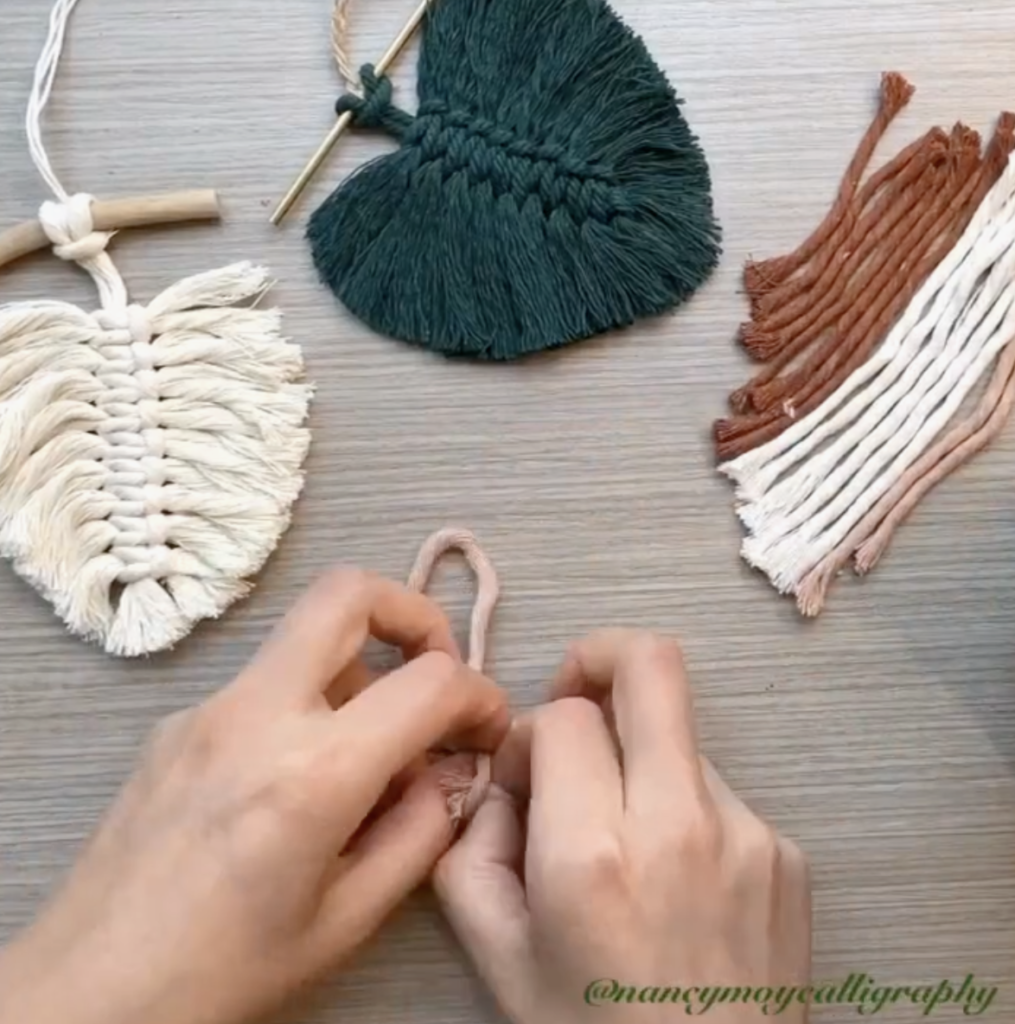 Macrame Feather Leaf Wall Art
These adorable macrame leaves are easy to make and can be styled so many different ways on your wall (they also make a great homemade gift)!
(or buy them here if you don't have the patience to make them).
---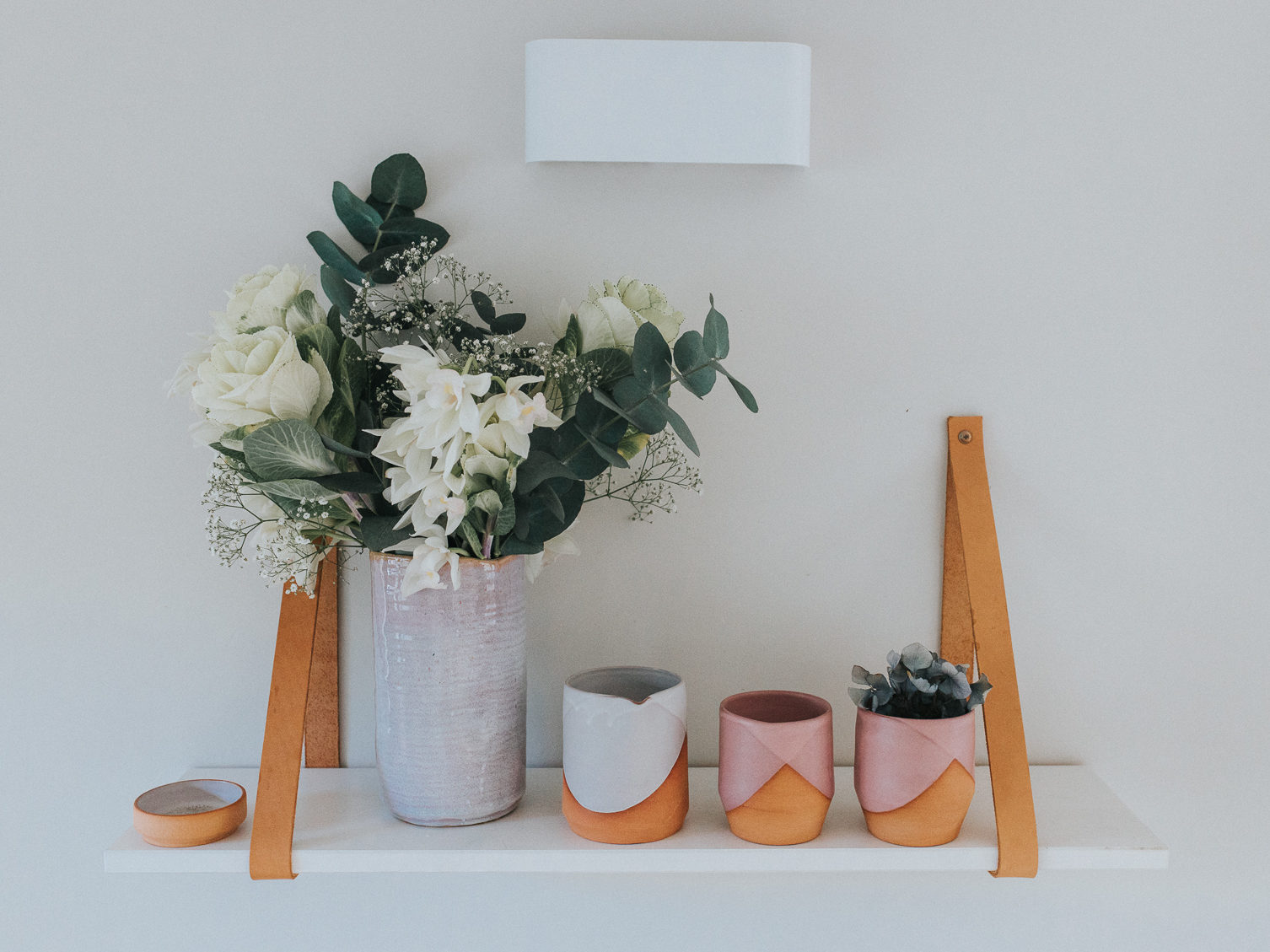 Leather Strap Shelves
These unique shelves are very easy to make and look like a designer piece!
We love it with the white shelf and tan straps, but you can use any colors that fit your decor scheme.
---
Embroidered Line Art Canvas
This trend has blown up on Tik Tok, and for good reason. With this, you don't need to be an artist to create a beautiful piece of art to hang on your wall
You can use any line art design you want and add your own unique touches to it! All you need is a canvas, embroidery yarn, and paint.
---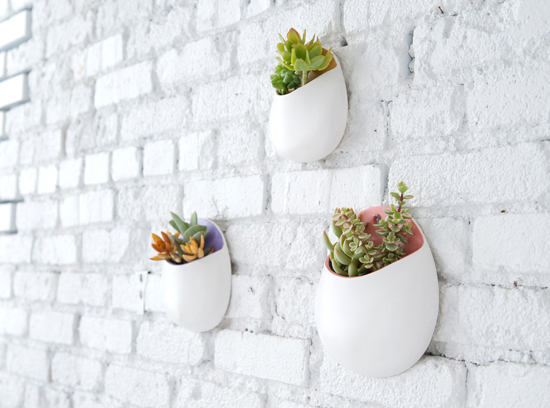 DIY Pocket Wall Planters
This is one of our favorite DIY wall decor ideas! Anyone who visits your home will be shocked to hear that you made these adorable planters yourself. You'd never guess they're made with air dry clay.
---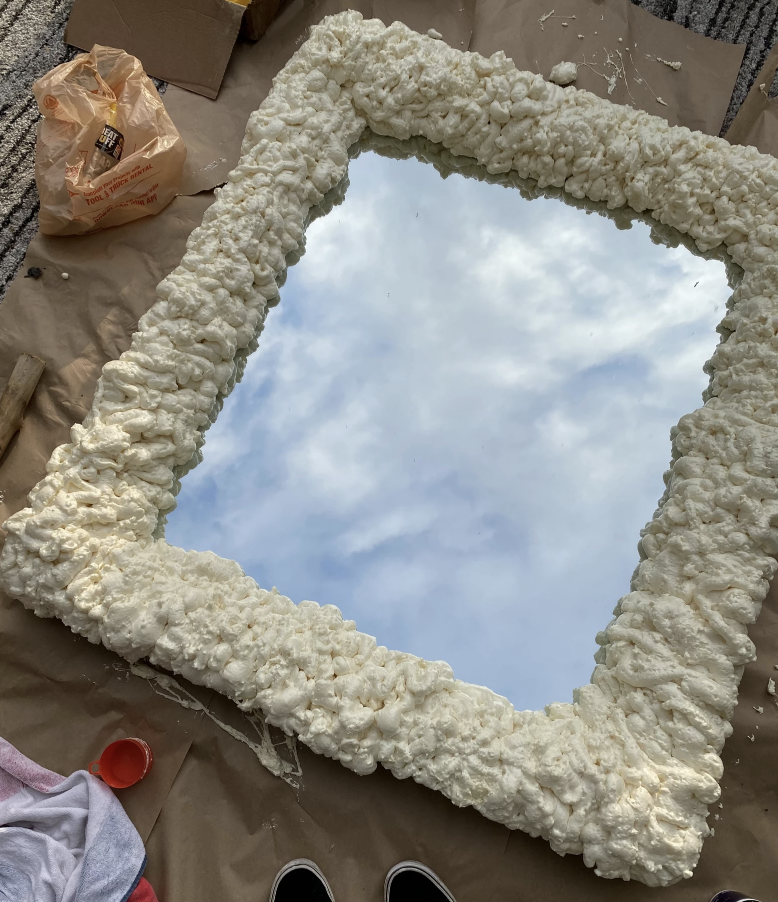 DIY Cloud Mirror
This is one of the rare DIY projects that only takes a few minutes to complete (unless you decide to paint it).
Although one of the easiest mirror tutorials, you definitely want to do this project outside. This can be done easily with any size or shape of mirror!
---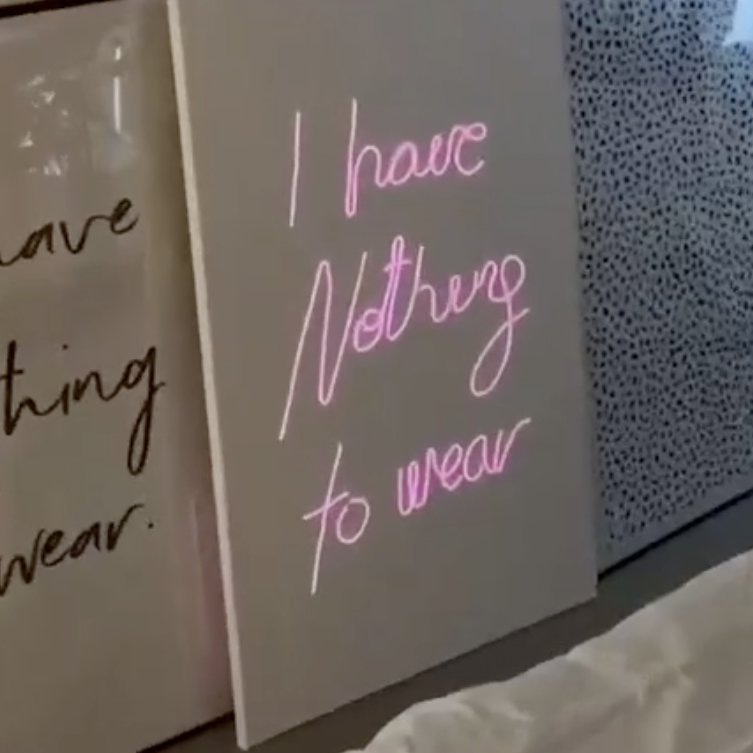 DIY Neon Light Canvas Wall Decor
Instead of buying an expensive neon sign, you can make it yourself using a canvas!
---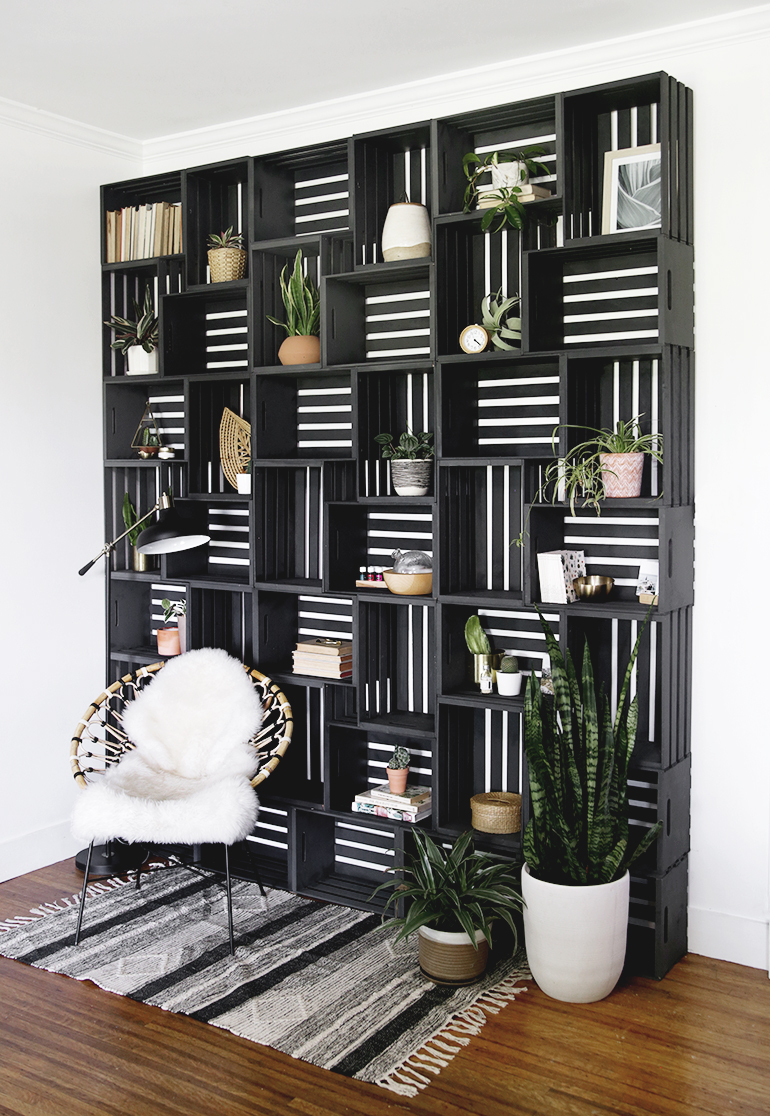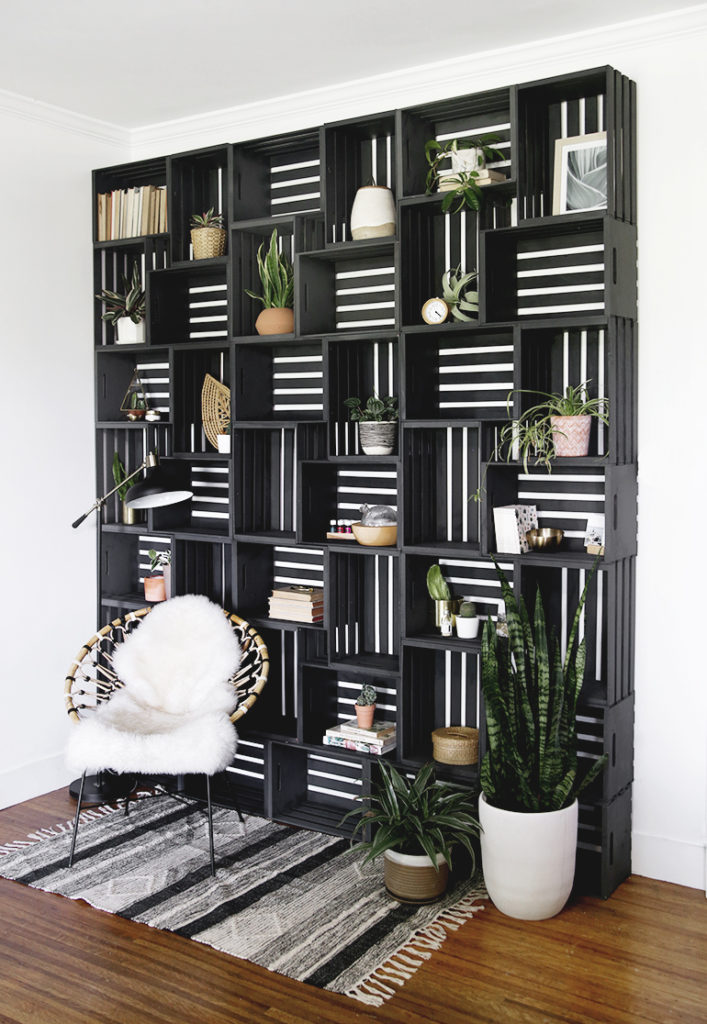 DIY Crate Shelf Statement Wall
If you're ready to take on a larger project, this beautiful huge shelf is a great way to fill up a blank wall. It's made of spray painted crates.
This will definitely take up a chunk of your time, but the end result is so worth it.
---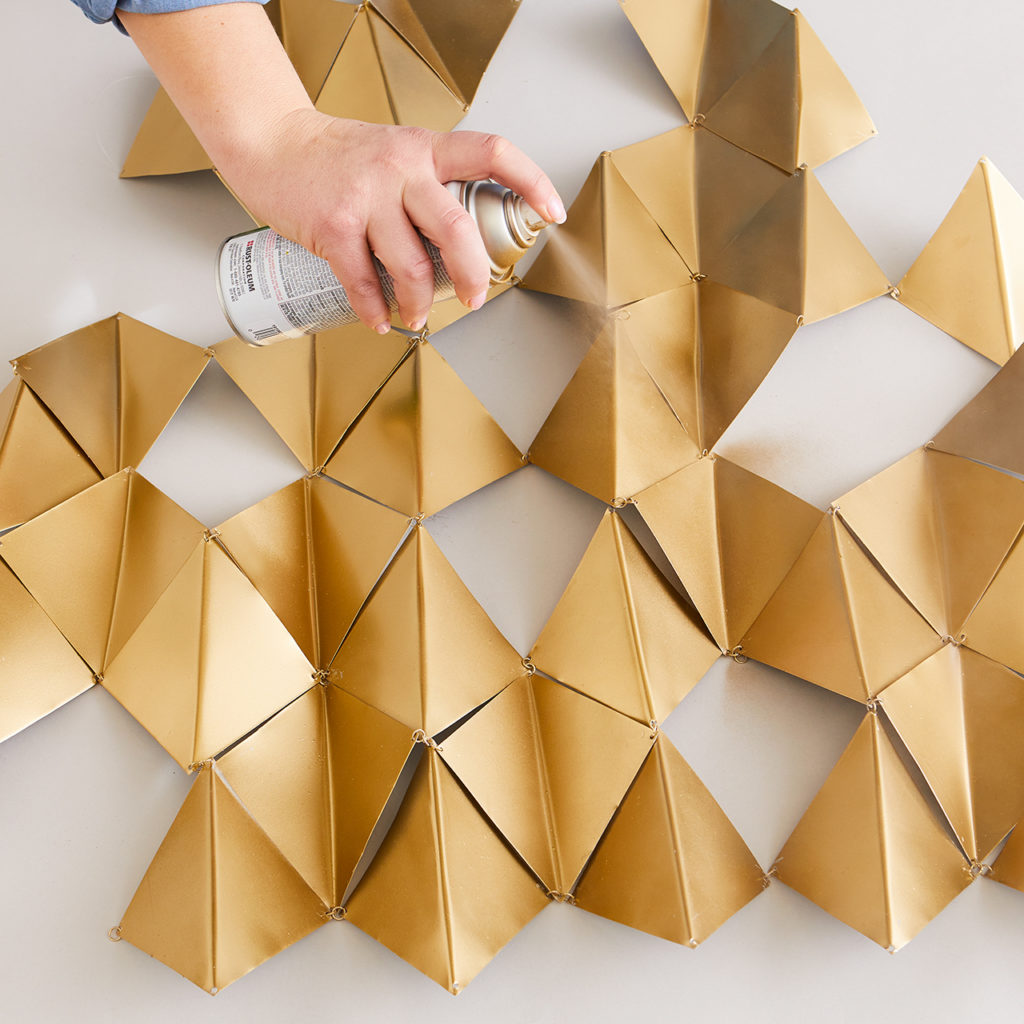 3D Brass Wall Art
This DIY wall decor project is a bit more handy (you will be drilling and taking precise measurements). However, it's still pretty easy and looks beautiful when finished.
View the full tutorial at BHG.
---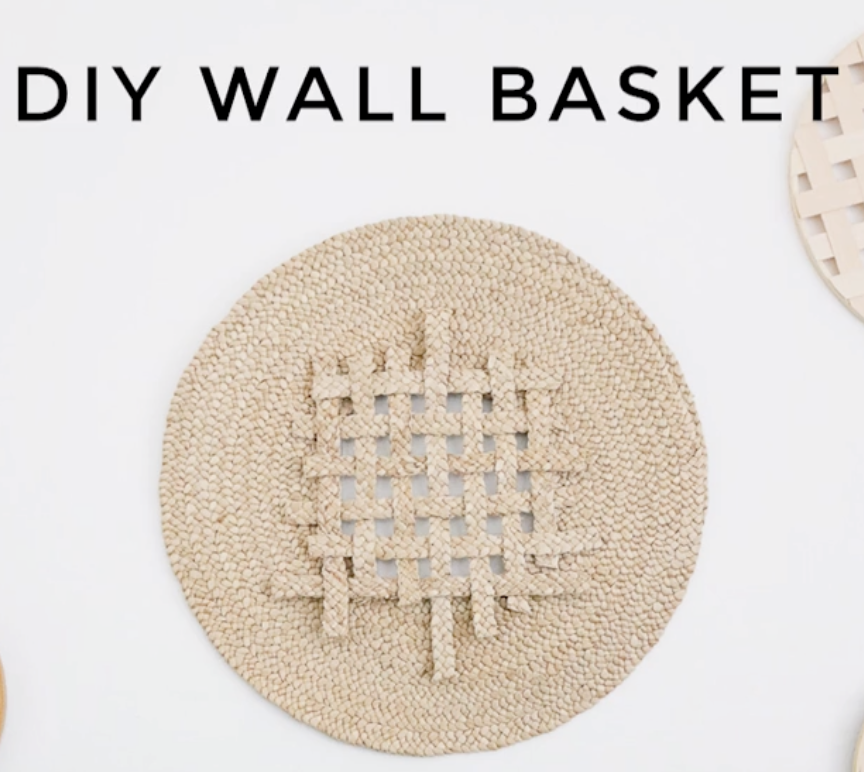 DIY Wall Basket
Turning an old sunhat into a cute DIY wall decor is one of the best ideas we've seen! This is beyond cheap, especially if you find a great deal at the thrift store.
View the full tutorial on Pinterest.
---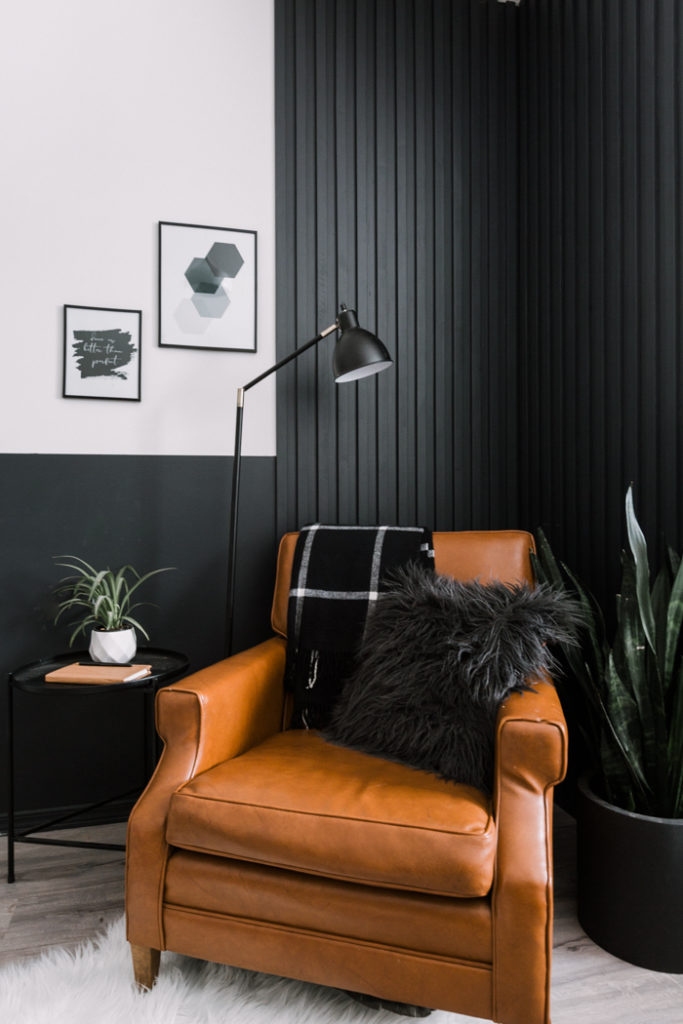 DIY Wood Slat Accent Wall
Creating an accent wall is another way to liven up your bare walls.
This one is a bit of a project, but it's inexpensive and beautiful when finished.
---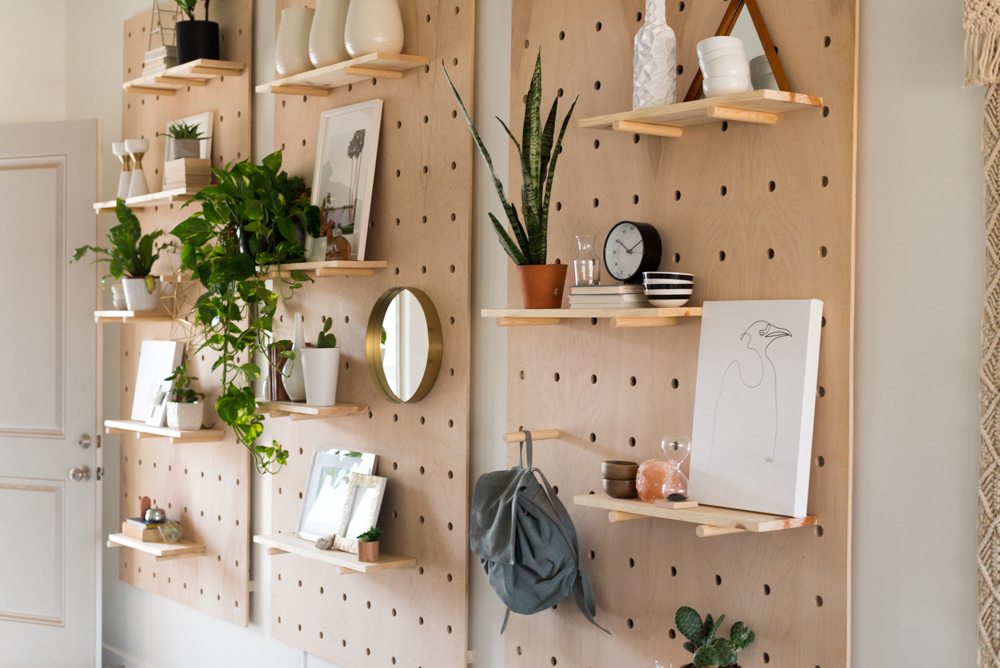 DIY Giant Wooden Peg Board
If you're handy with a drill, this project is cheap and looks beautiful! We love that it looks more unique than basic shelving.
---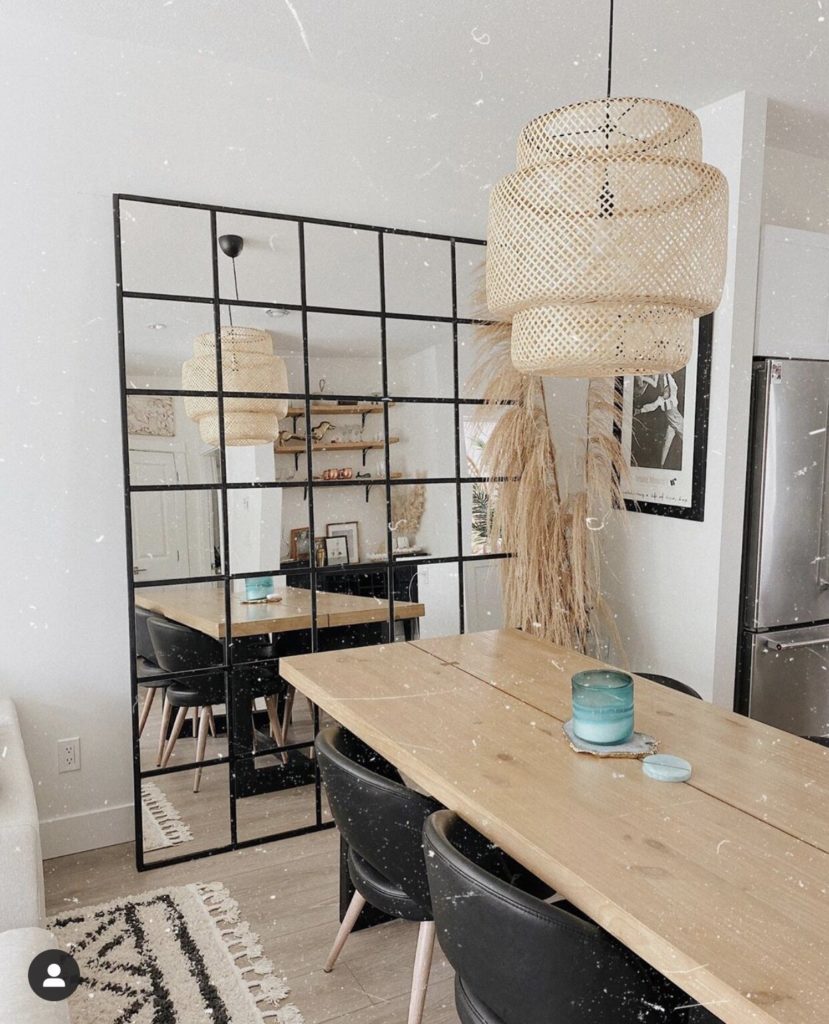 DIY Industrial Mirror
This huge mirror isn't necessarily hung on the wall, but it does a great job at making bare walls more exciting.
It's perfect if you have more of an industrial decor style (since a lot of the options we've shared are more boho). However, it still looks great in a bohemian space as you can see in the tutorial.
---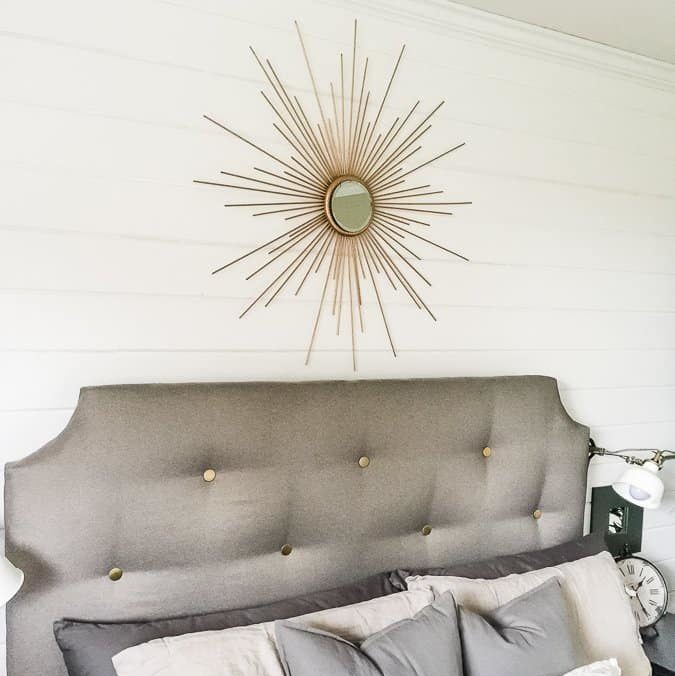 DIY Sunburst Mirror
We can't get enough mirrors – this one utilizes an adorable tiny center mirror with a large sunburst design.
Like similar tutorials we shared earlier, this is very easy to make and inexpensive.
---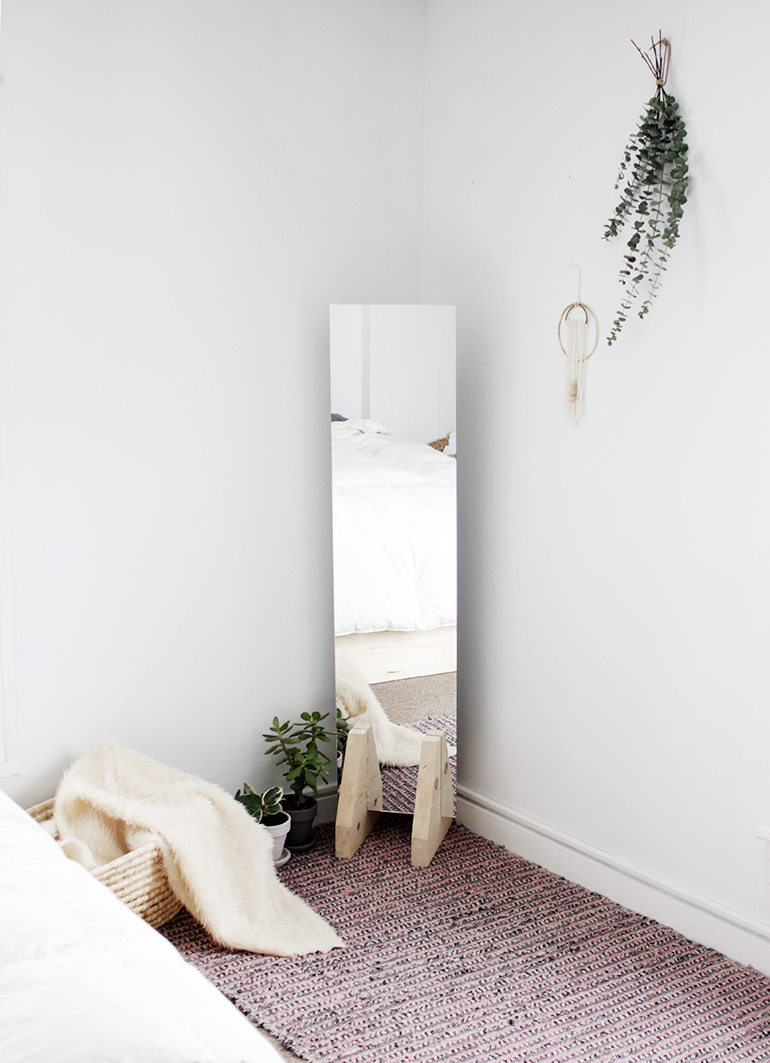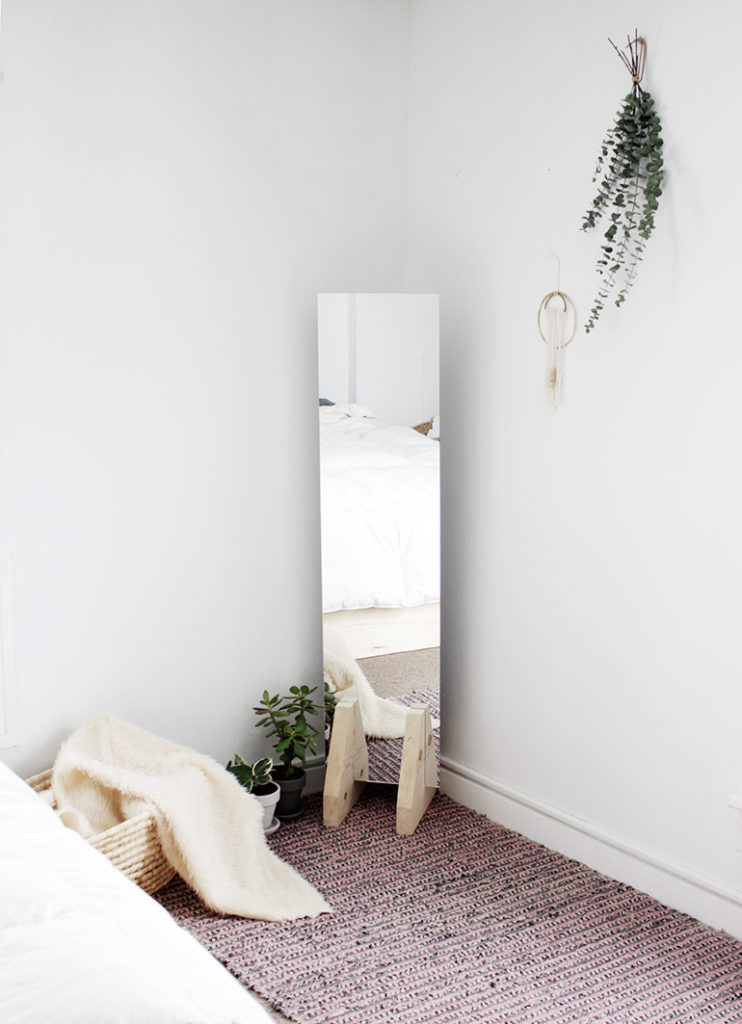 Minimal Standing Floor Mirror
This mirror sits on the floor, but it adds a unique touch to any room and helps liven up your walls without having to hang it up. You simply need a frameless mirror, pine board, and some other basic supplies.
---
DIY Plant Hanger
This beautiful plant hanger is unique and is pretty cheap to make yourself. It's a great way to display plants, fake or real.
---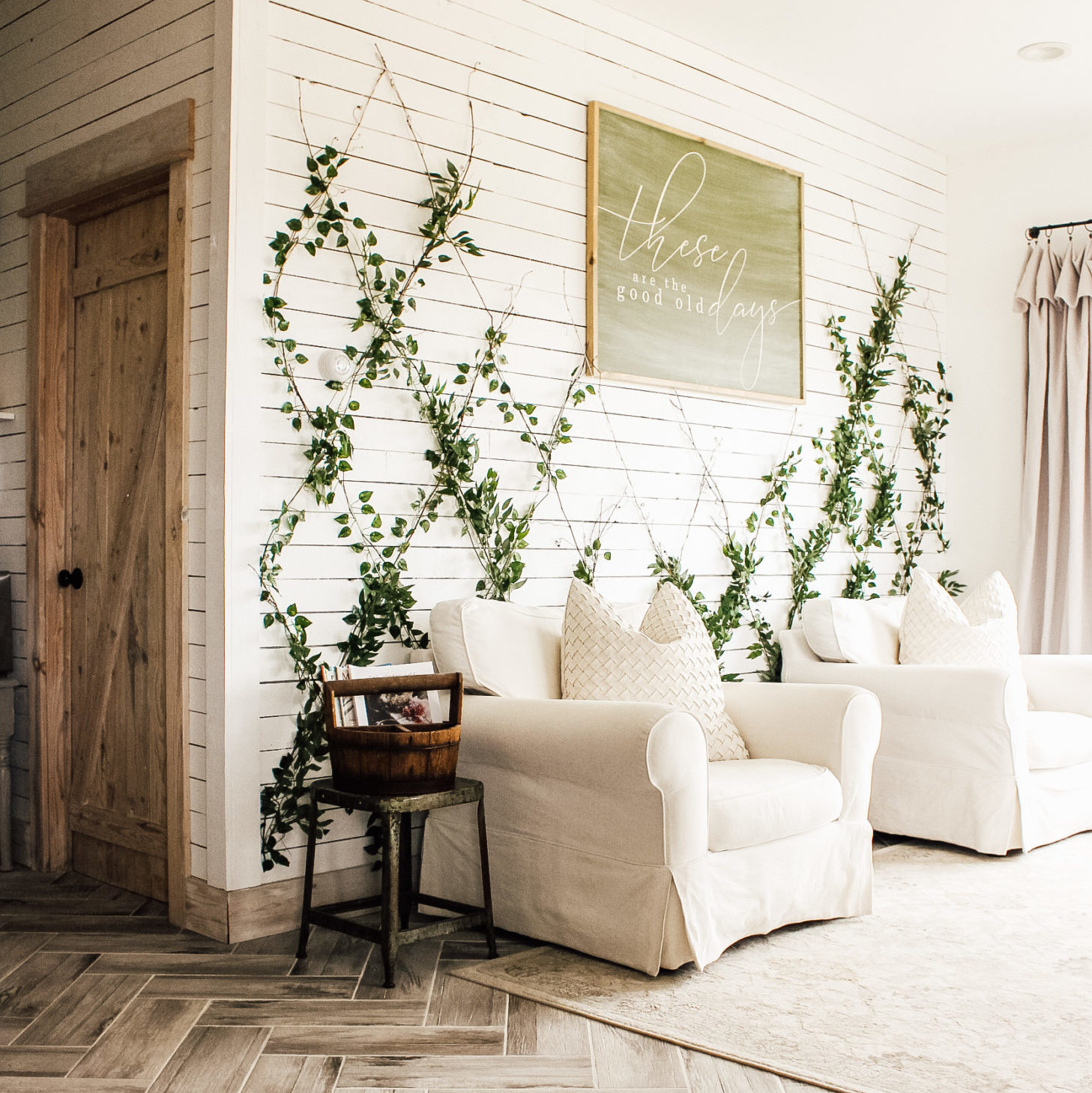 DIY Indoor Garden Wall
As beautiful as this wall looks, it's surprisingly easy! You simply need nylon string, small nails, floral wire, grapevines, and a faux plant garland.
If you get the best deals, you can easily spend under $30 on this project.
---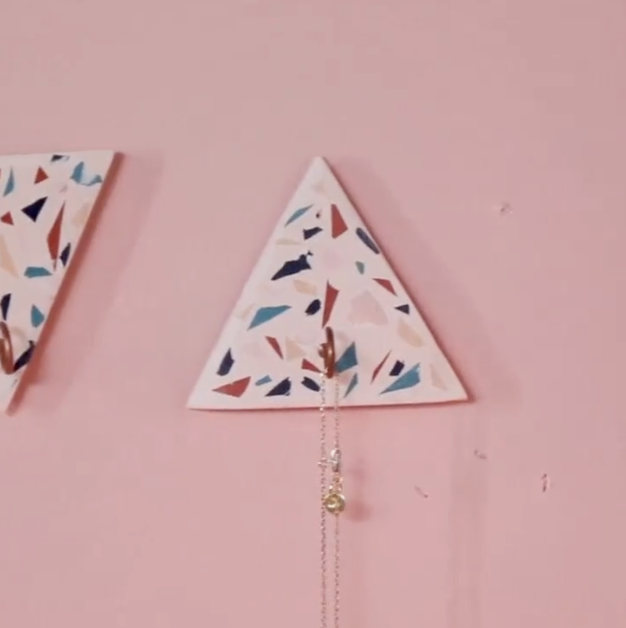 DIY Faux Terrazzo Jewelry Hooks
This super easy polymer clay project looks like something you'd purchase at Anthropologie. The kids will love to join in on this one!
They work great as jewelry hooks, but you can also use them as a key hanger (or for other small items).