Whether you have a small, single rod closet, a wardrobe, or an amazingly large walk-in, closets can be one of the hardest spots in the house to light well. No one wants to pick out their clothes in the dark, but trying to light a closet properly can be a hassle and a mystery when you don't have much pre-existing lighting to work with.
We don't want you to have to get dressed in the dark, so we've compiled 12 closet lighting ideas to help get you and your clothes out of the dark.
Closet Lighting Ideas & Tips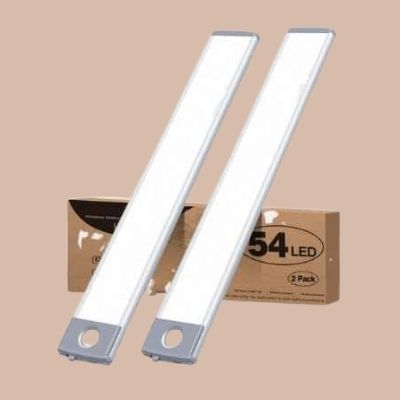 LED lighting is perfect for small spaces and closets specifically.
They are typically very low heat and energy efficient, so you don't have to worry about what you're putting on shelves or hanging up near your light fixtures. LED lights come in so many shapes and sizes that there are great options for any space that you're trying to light.
---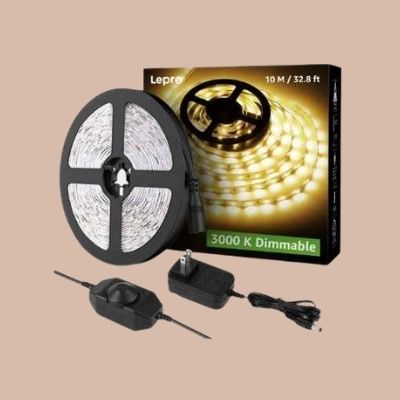 A great option for any space is ribbon lighting. It is malleable and comes in different brightnesses, lengths, and colors, so it can work in any space.
One helpful way to use ribbon lighting is to hang it above the curtain rod in your closet to give even lighting from one end to the other and front to back.
---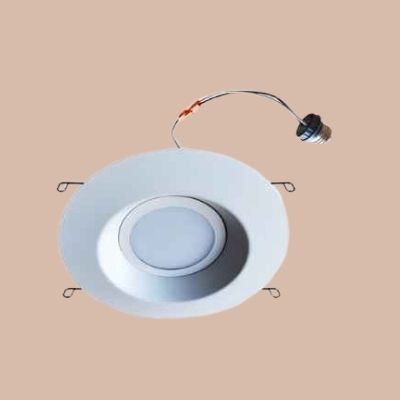 If your closet has cabinetry or cubbies, recessed puck lighting is a great way to light up the separate compartments and the spots that aren't covered by an overhead light.
Puck lights also come battery-powered, so you don't have to worry about rewiring your entire closet if you don't want to or need an option for the inside of a wardrobe.
---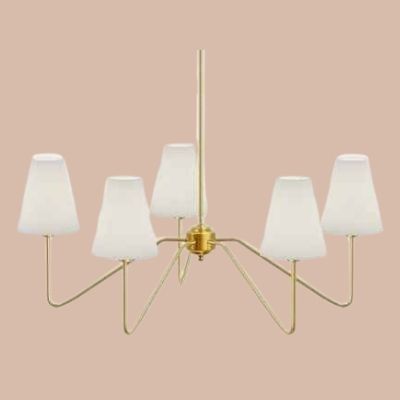 A perfect way to set the tone and aesthetic for your closet, chandeliers are a great way to bring light and personality if you have the space.
You can find a crystal chandelier for a classy and fancier look or pick a more whimsical piece depending on how you want your space to look and feel. While a chandelier probably won't be the only light you should have in your closet, it is a super fun way to add your own style to a walk-in.
---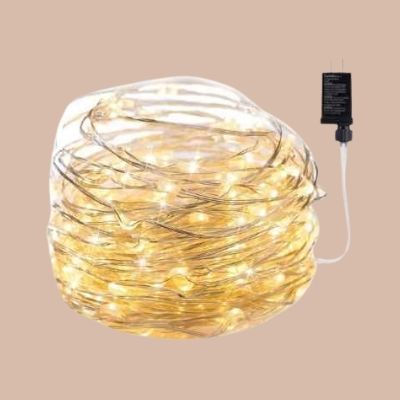 Another option that works more towards an aesthetic than a strictly practical light source, fairy lights are a fun, inexpensive, and whimsical way to add something extra to your closet.
You can add them to just about any size or shape closet space easily and effectively.
RELATED: 17 Apartment Must-Haves That Will Make Your Space Shine
Take Advantage of Windows
Natural light is such a privilege to have in closet spaces, so if you have a window make sure you use it wisely. Not only is natural light the perfect way to view your clothes and get dressed, it brightens up your mornings and makes other lighting much easier.
Not everyone is lucky enough to have a window in their closet, so if you do, make sure you utilize it to its full potential by arranging the room to use the natural light to your advantage.
---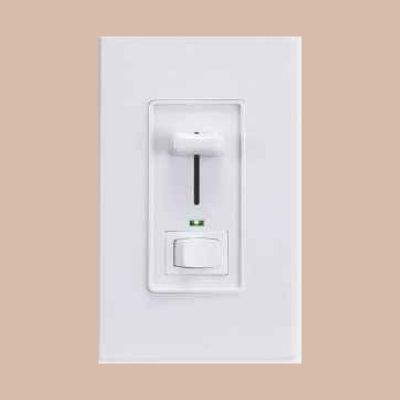 In tricky spaces where you aren't sure how much light you're going to need or if your needs might change by time or season, dimmers are an easy way to add versatility and functionality.
Being able to control how much light different areas of the closet receive makes shared spaces easier to navigate as well, so if you don't personally use the entirety of the closet, making lights dimmable and separately controlled is a great option.
---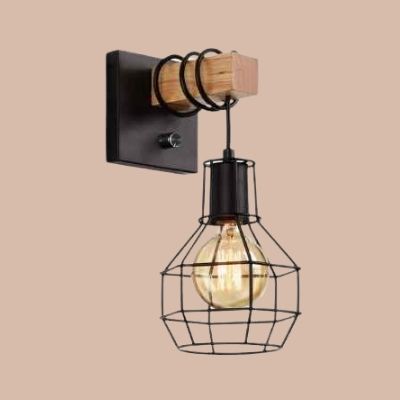 Since overhead lighting alone isn't the most flattering or easiest light to see by, using light fixtures at various heights is one good option for making your closet easier to use.
Wall fixtures are extremely versatile and have enough options to go with any closet aesthetic.
---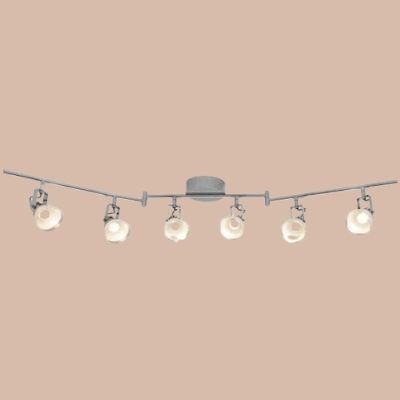 Another good option to light up a closet space is using track lighting which has the ability to be versatile while bringing a gallery-style lighting aesthetic to your closet.
We can't think of a better way to pick out clothes and get dressed than in your very own clothing gallery and closet runway!
---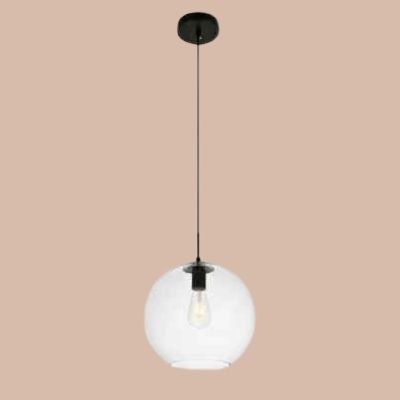 In even a small space, pendant lights can help with lighting from different heights without taking up any wall space.
Hanging a few pendant lights that hang down at different heights is a great way to add a statement ceiling piece while creating a functional and well-lit closet.
---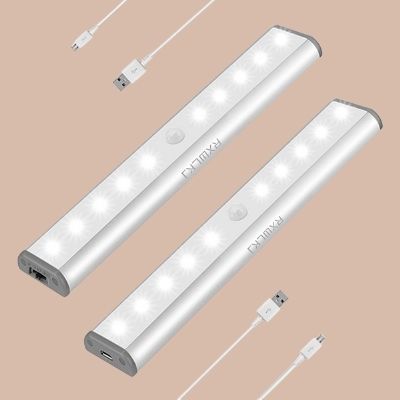 Closet organizers are great ways to take advantage of all of the space in your closet and keep it from being a cluttered mess, but they can cast shadows on your clothes and accessories and make it hard to see everything clearly.
There are so many different options for battery-powered lights that can light up each section without sacrificing the look of your closet.
---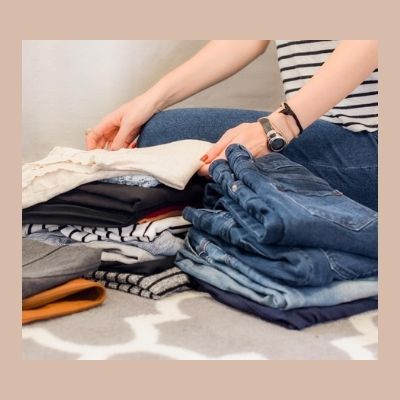 Declutter
A seemingly simple and maybe unrelated tip, but decluttering your closet can be one of the best ways to start making sure that it is reaching its full lighting potential.
Too many things packed into a small space make it much harder to light and make any light sources that you use less effective. If you find that whatever you do with your lighting, your closet still looks dreary and dark, a good step is to figure out what you could take out of it and how to eliminate clutter.
---
Bottom Line
Overall, there are so many different ways to light your closet no matter the shape, size, or style of the space. Whether your main goal is to set the tone and aesthetic of the space, make sure that you can see well in all of the nooks and crannies, or giving yourself the best lighting to get dressed, using these closet lighting tips and tricks will give you all the tools you need to make it the best space it can be.