Rugs can get expensive. Worse than that, buying the wrong rug when owning a pet end up in disaster and wasted money!
Luckily, there are plenty of pet-friendly rugs that are easy to clean and less likely for your pet to chew or claw. Let's dive into the best!
Best Indoor/Outdoor Pet-Friendly Rug
Rugs that are advertised for both indoor and outdoor use are usually great for pets. Since these rugs are designed to withstand outdoor weather, they can typically take more damage and mess than a normal rug.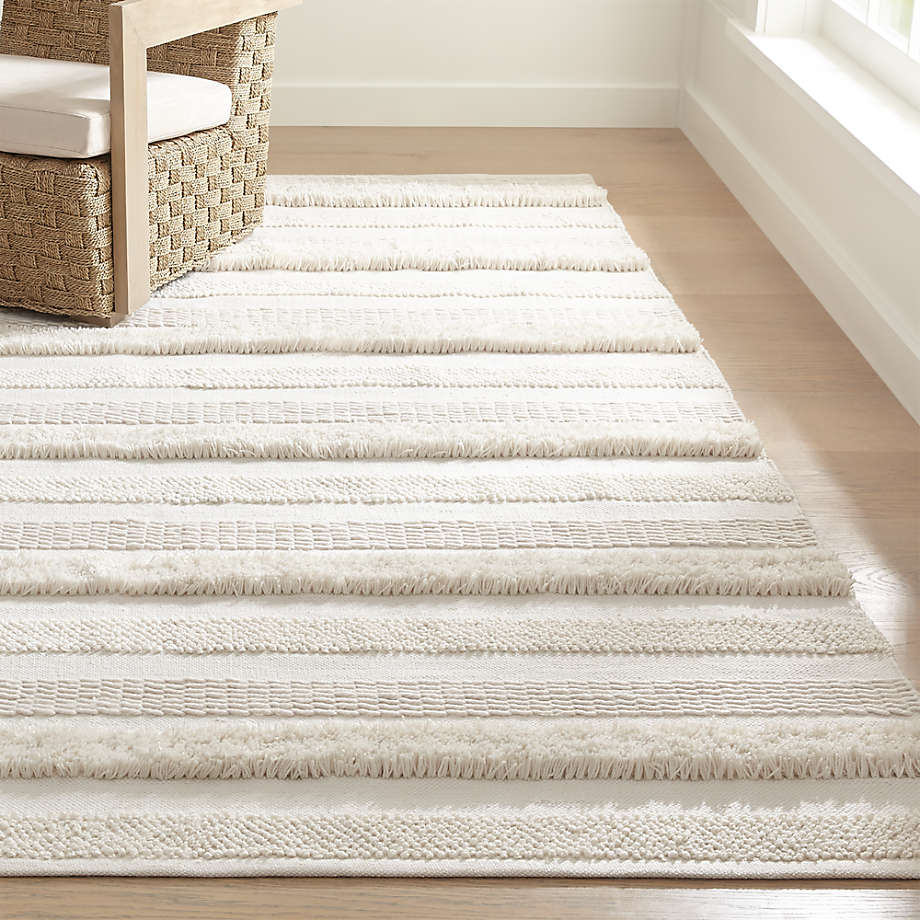 For most people with pets, white rugs are a big no-no. But, that doesn't have to be the case!
Crafted for indoor and outdoor use, this handwoven gem is made in India from pure recycled polyester.
The best thing about this rug is that it looks stunning no matter where you put it, whether it is on your back porch or in your living room. And it is easy to clean (just watch with a mild detergent and water and shake to clean). What more could you want in a rug?
---
Best Jute Pet-Friendly Rugs
A Jute rug is a perfect home decor accessory for anyone with a lovable furry friend.
Not only do these rugs look good and fit wonderfully in any room, they have minimal shedding and withstand scratches and stains from your puppies and kitties.
Jutes require a simple dry carpet cleaning solution to clean when your animal has a little accident. All in all, taking care of a Jute rug is a lot simpler than you'd imagine.
NOTE: A lot of people say jute is good for pets, but I personally wouldn't recommend it if you have cats. Jute is my cats' favorite clawing material, so I opt for other rug materials instead.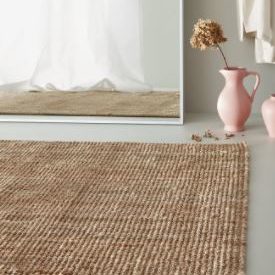 Easy-on-the-eyes and perfect for any floor, the IKEA LOHALS Jute rug is simple and classy, a durable rug that is easy to clean and ideal for anyone living with pets.
Your animal will have a blast laying on this rug and you don't have to be afraid of any fibers or fabric being unhealthy for them. It is a practical piece of home decor and one that is time-tested and a lovely addition to your house.
---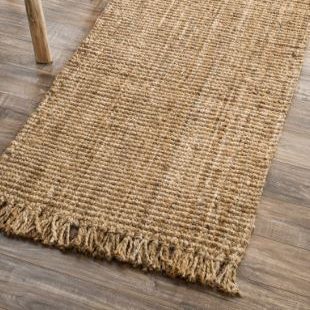 The Rugs USA Natural Chunky Loop Area Rug is a gorgeous, textured Jute rug that is tricky and classy and inviting, an excellent addition for any room.
Hand-woven and made in India, this rug can be cleaned easily with dry carpet cleaning solutions and can withstand any household vacuum too.
---
Best Washable Pet-Friendly Rugs
When it comes to other types of rugs, you can find options that are actually designed to be washable. There are many rugs that can't be washed, so this is important to watch out for.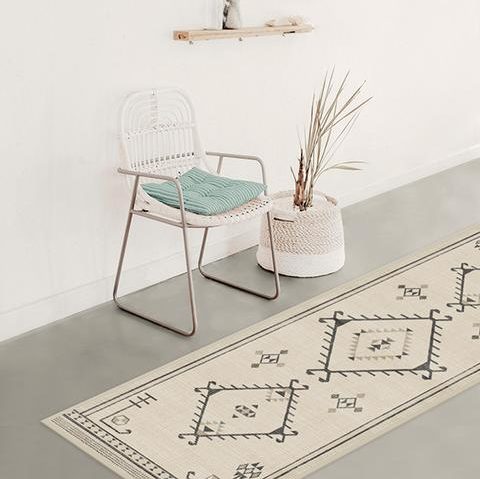 Ruggable sells durable and gorgeous area rugs, runners, and other types of rugs that are all machine washable.
They have a huge selection of designs so you can find something that perfectly matches your home! Although prices are higher, their rugs are truly high-quality and will last a lifetime.
On that note, check out our full review of Ruggable!
---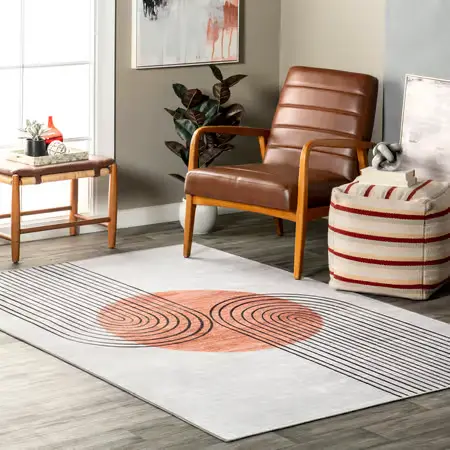 One of Ruggable's top competitors, RugsUSA offers a wide selection of washable area rugs for more affordable prices.
They offer a variety of different styles and designs to fit any decor style, plus free shipping. To wash, you simply throw it in your washing machine and wash it with cold water.
---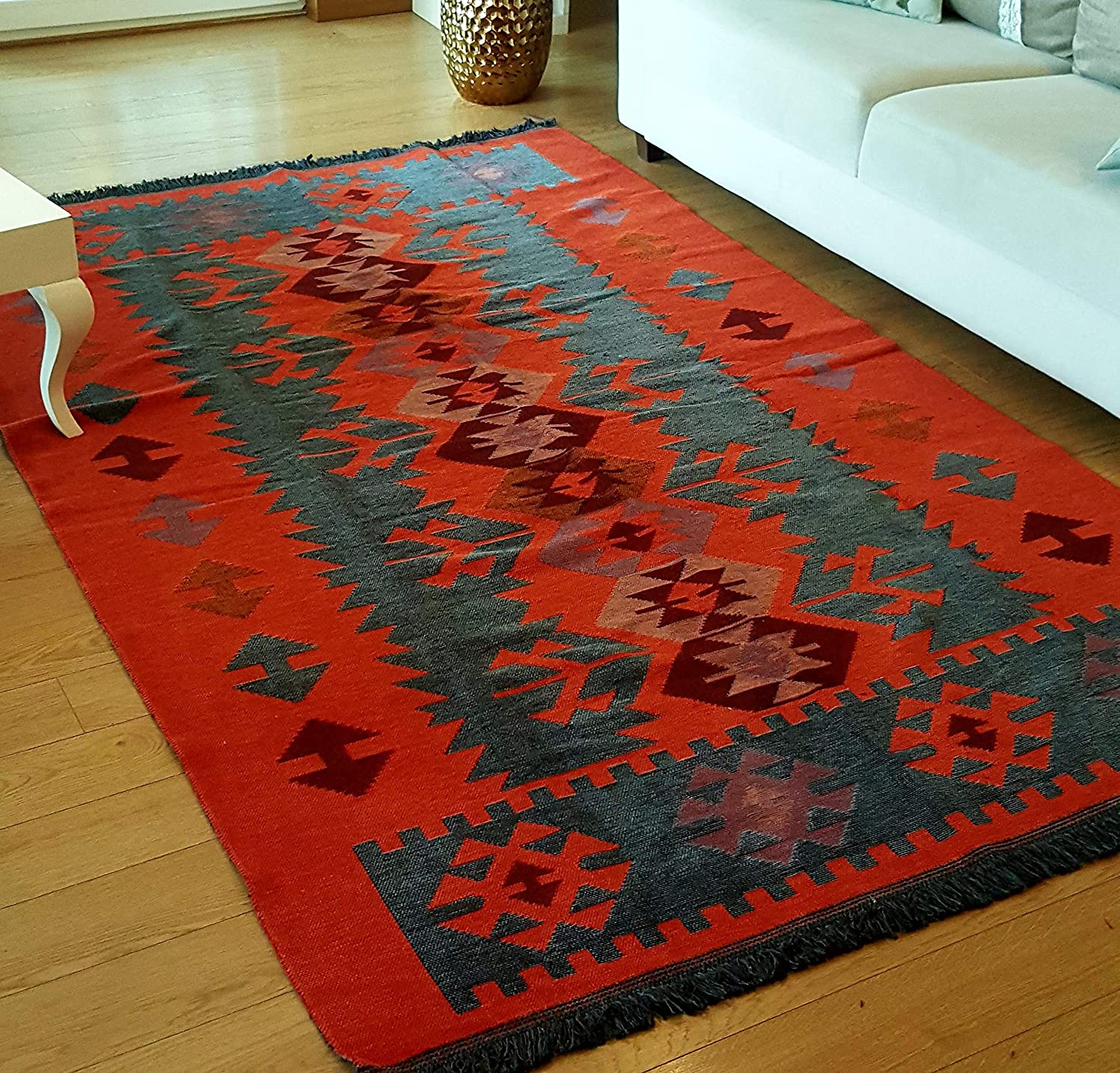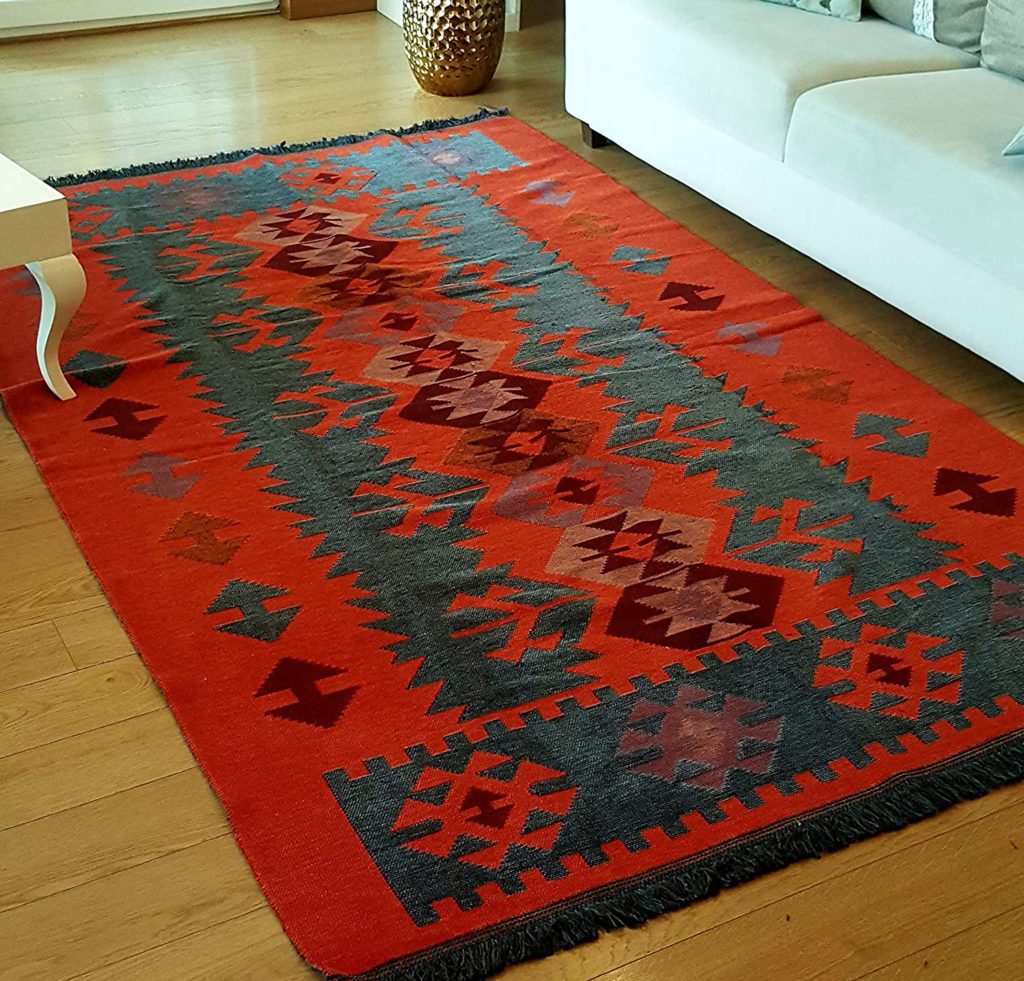 The Secret Sea Collection Area Rug is bright, unique and feels both modern and classic at the same time.
Crafted in Turkey, this gorgeous piece is easy to clean, washable, reversible and crafted with high-quality materials.
---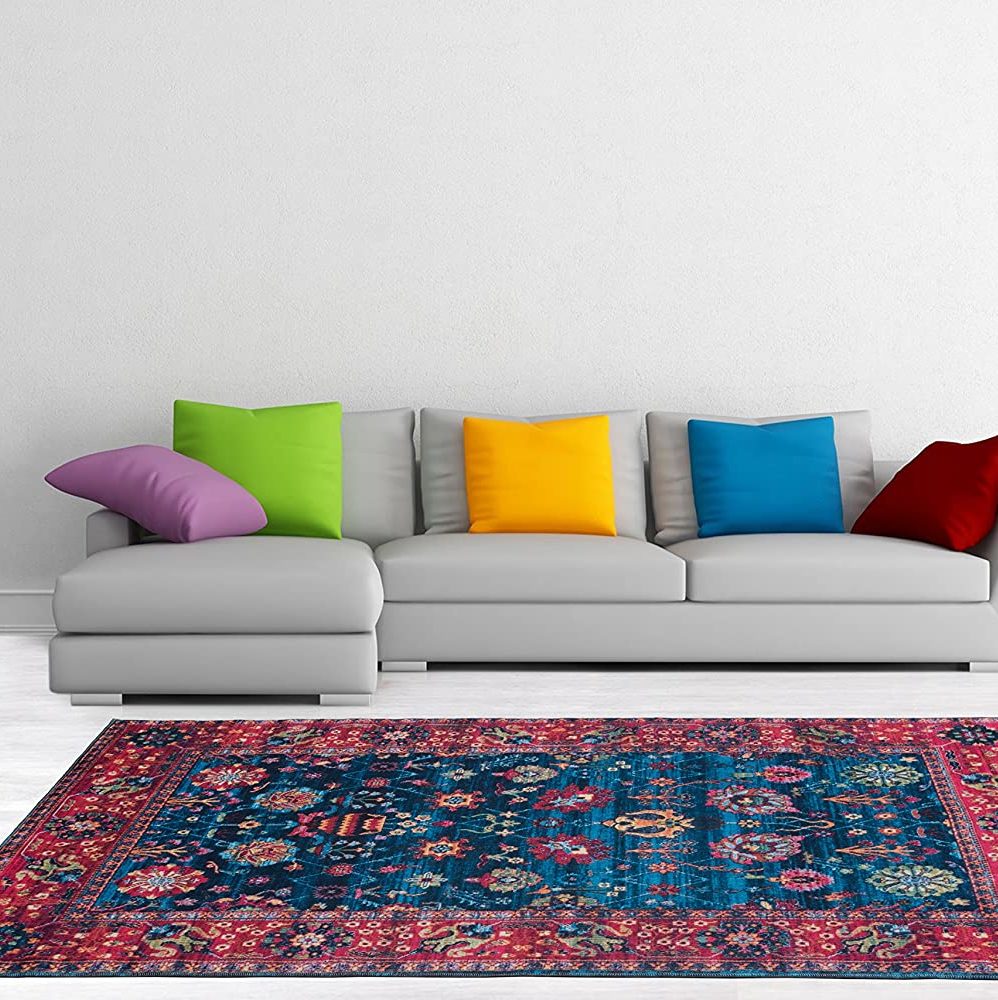 The fashionable and classically beautiful Mylife area rug comes in multiple sizes and designs.
Though it may look like something you'd find in an extravagant palace, this is an affordable piece that won't break the bank. It features a non-slip back with anti-bacterial technology and is easy to maintain with washable, non-shedding texture.
---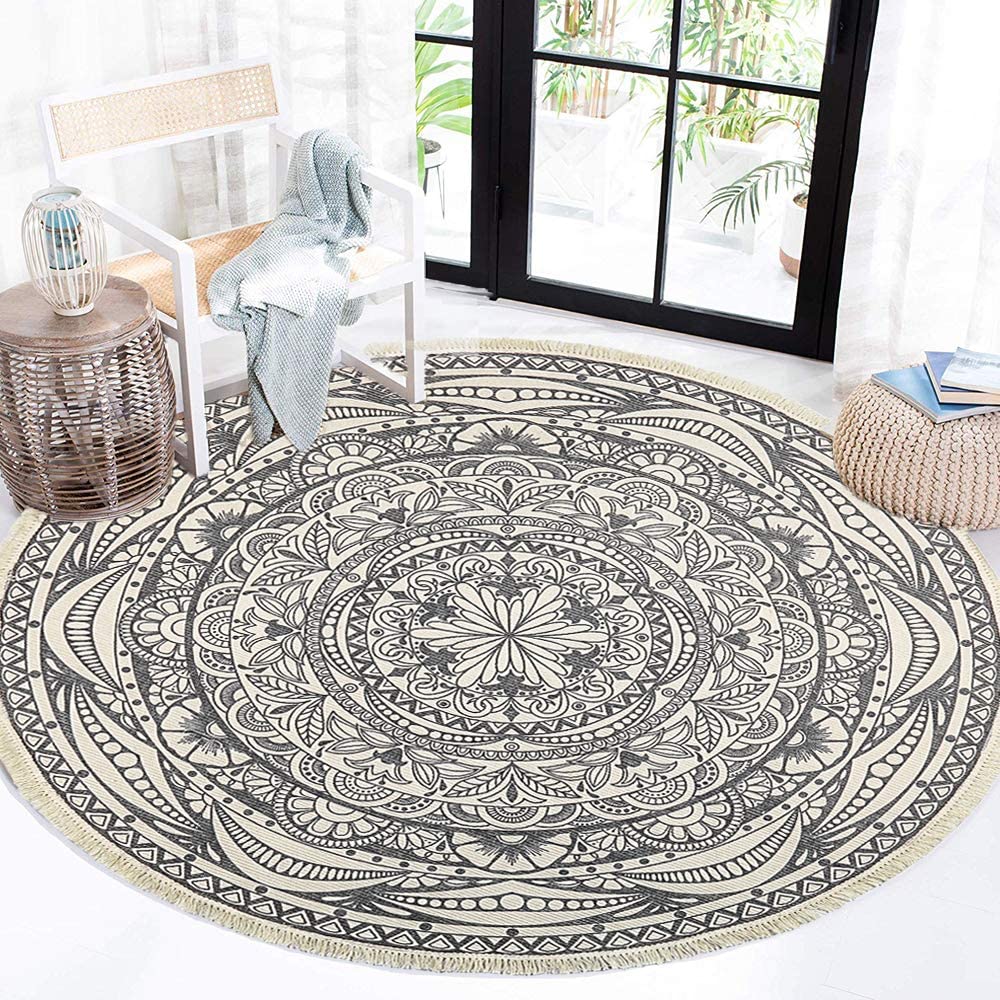 This HEBE bohemian round rug is stunning, exotic — and washable!
The wonderful design is instantly appealing and the piece is washable too, meaning that this is the perfect addition to your home even if you have furry friends that might mess it up.