Having a comfortable couch and other sitting space is a necessity in every home (now more than ever). With that said, there's no seat that can compete with the Lovesac. If you aren't exactly sure what that is, I've got you covered with my Lovesac reviews.
Today, I'm going to help you find the comfort of your dreams and go over what the Lovesac is, their pricing, return policy, our reviews, and more! Let's get started.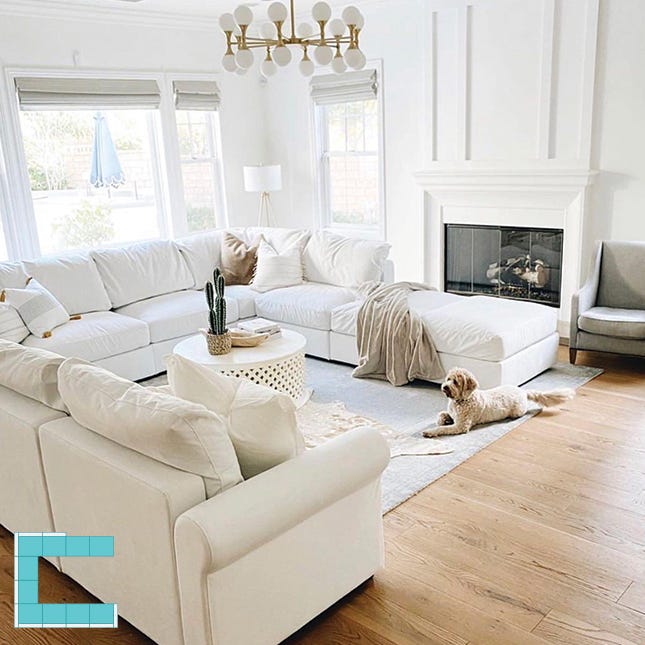 What is a Lovesac?
To start, Lovesac is a very popular brand that created a legendary giant beanbag sac that is the most comfortable option out there.
Instead of beans, they're actually made with Durafoam to help you sink comfortably into it every time. Their bean bags are even large enough to lay on and sleep on for up to 4 people at once. Pretty cool, right?
Believe it or not, this idea all started from a young man named Shawn Nelson who built his own eight-piece Lovesac in his parents basement back in the 90's. This later became a collaboration with his friend Dave Underwood, which brought the two young men to create a business from it. And from there, it's history.
Lovesac Sactional
Now, there's actually more than one version of a Lovesac. Instead of a poofy bean-bag look, the Lovesac Sactional is a modular couch that's been upgraded for maximum comfort. The coolest thing is that there are so many different versions of it.
From a single seat to up to a 10 seat with 12 sides, you have the option to get as big and comfy as possible. Plus, you can continue building on to it if you decide you want a larger couch.
The Sactional also features a storage in every seat. So, if you want to stash that hidden bag of chocolate from your man, this is the place to do it!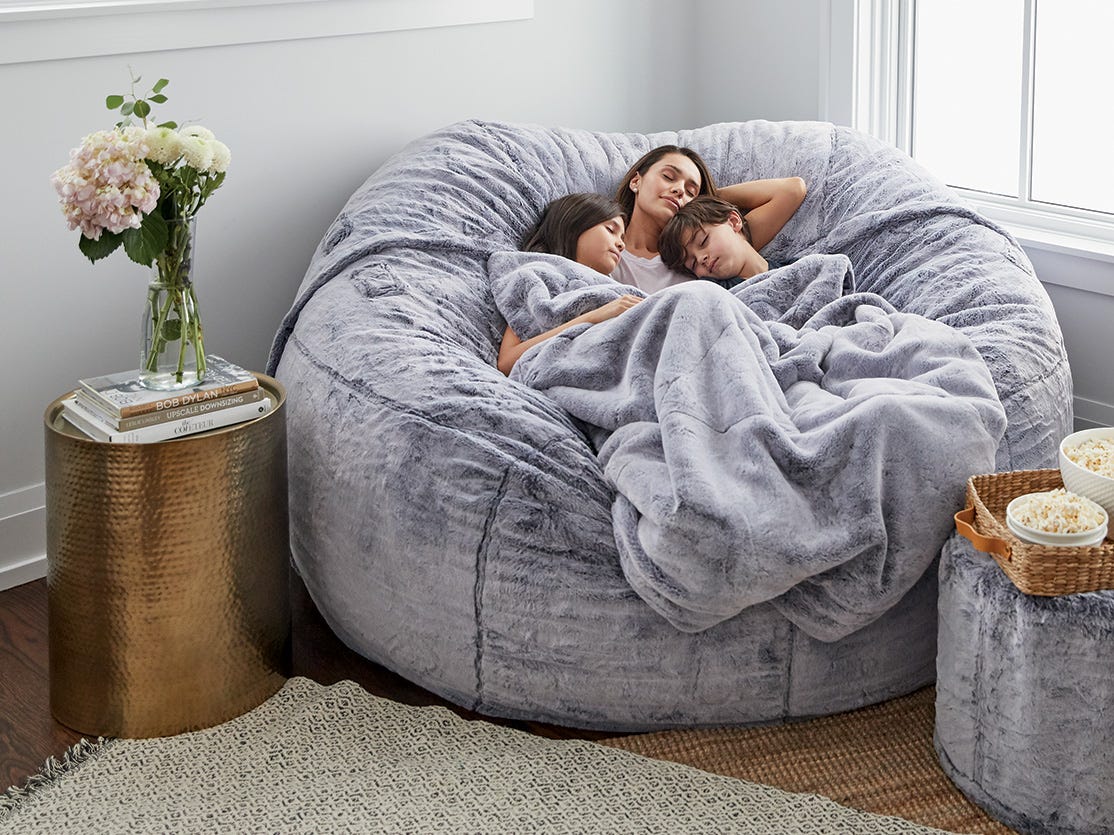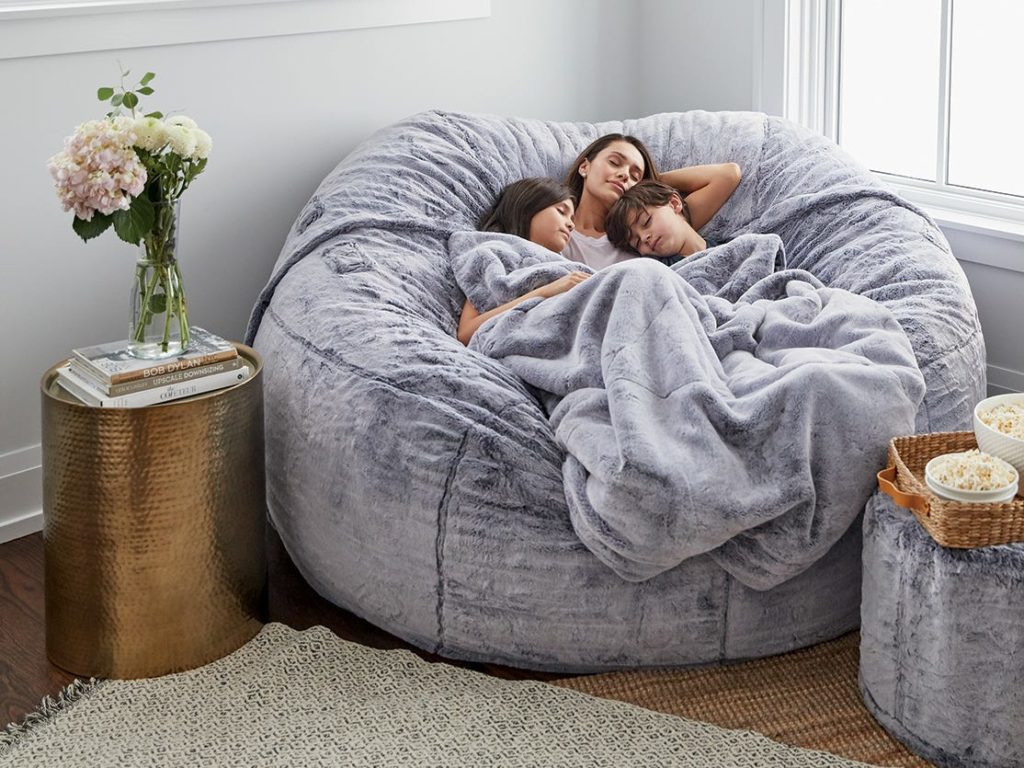 How Much Does a Lovesac Cost?
Now, when it comes to pricing, the lovesac, and the sactional vary.
Lovesac
For a lovesac fit for a child, you can expect to pay around $450.
To get a larger one, depending on how many people you want to fit on it, you may pay up to $1,700 for up to 4 people. However, they are often running sales on these, so this usually takes off $300 – $400 on average.
Sactional
Now for the sactional, it's the same idea. If you want it to fit more people, it's going to cost you more.
With that said, for a one-seat Sactional, it's going to be around $1,100 without a discount.
For the largest one with 10 seats and 12 side pieces, it's going to be around $11,600. However, with a typical discount, this one would be around $8,100 instead.
Overall, the price will depend on how many pieces you want in your sofa, so check out all the options. It's also available at Costco for a better deal!
RELATED: Lovesac Alternatives 2021
Return Policy
For their return policy, Lovesac gives you the option to return your furniture if you aren't totally satisfied within 60 days of the arrival date.
However, floor models, clearance items, and custom merchandise are final sale items and are not eligible for refunds or returns. Their shipping is also 100% free for all orders in the US, which is a huge plus.
Warranties
For warranties, Lovesac product has some pretty good perks. For each different product, there's a different guarantee. For example:
Hard insert pieces for sactionals and outdoor sactionals are guaranteed for life.
Covers are guaranteed for a 3-year warranty
Soft inserts pieces for the lovesac are guaranteed for a lifetime. However, soft inserts for the Sactionals are only guaranteed for up to 3 years.
With that said, Lovesac does not offer warranties for pet damage, color fade, burn damage, mold, body fluids, or failure to wash properly. So, make sure you take good care of your Lovesac product to avoid any issues with the company.
My Lovesac Reviews
I have personally owned both a regular Lovesac and the Sactional! Overall, I absolutely love both of them. I'm so glad I splurged and decided to get these instead of a cheaper couch that definitely wouldn't have been as comfortable or durable.
Is Lovesac Worth It?
Overall, most Lovesac reviews seem to rave about this product and highly recommend it. While the price tag might be a bit high, I definitely think this sofa is worth trying out (especially considering they have a great return policy).