Sciatica pain happens because of a problem with the sciatic nerve, most often when the nerve is pressed or pinched. Since most of us spend a lot of our time sitting (especially those who work in an office), it's important to invest in a chair that will help alleviate sciatica symptoms rather than make them worse.
How to Pick the Best Chair for Sciatica Pain
While the chairs below are some of the best, there are so many options out there, so we'll be sharing the best strategies to finding a good chair for sciatica pain.
Cushioning
Improper seat cushioning can actually be a reason you're experiencing sciatica pain. Sitting on a hard chair puts pressure on your thighs, which can irritate the sciatic nerve. Even if it doesn't feel uncomfortable right away, this will eventually start to cause pain.
You will want to find a cushioned chair that is firm and soft to support your lower body.
Back Support
Back support (combined with proper posture) is another important feature of a chair you'll be sitting in for hours. You need to make sure your back (especially your lower back) has proper support. It's also important to keep proper posture (i.e. don't lean forward).
An effective chair for sciatica will have lumbar support that cradles your lower back.
If you don't want to invest in a new office chair, you can purchase lumbar support cushions that attach onto your current chair.
Best Office Chairs for Sciatica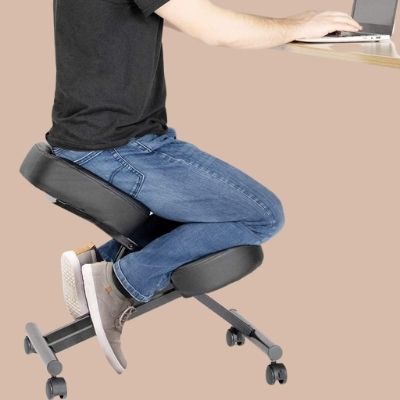 This inexpensive chair might look weird, but it's perfectly designed to improve posture and relieve back pain. It will probably feel strange on your shins at first, but this will go away as you build more muscle in that area.
Thousands of reviews have praised this chair for relieving sciatica pain, so it's definitely worth trying out.
---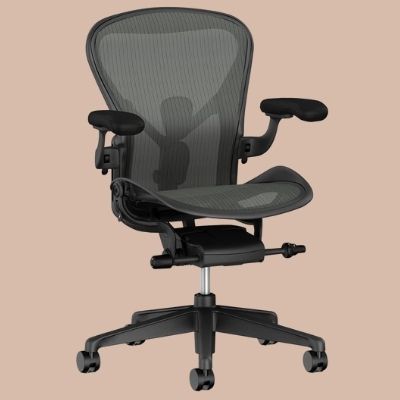 This is one of the all time top-rated chairs for sciatica and back pain. It has fantastic support and offers a variety of adjustments. It's a splurge, but it's worth it considering the wonders it will do for your back health (it also lasts forever).
This high-quality chair is offered in three various sizes according to your height and weight.
Tip: If you don't have the money to splurge on this, look for it on OfferUp or Craigslist before giving up!
---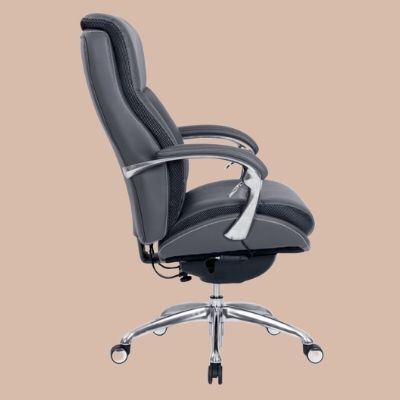 Serta is another top name in the industry. Designed to support your lower back, this plush chair is great for sciatica pain and is beyond comfortable. Plus, it only costs around $500 (or even less when on sale)!
Overall, Serta chairs are excellent quality and support, so make sure to browse their other options too. We like this one the best, but they have cheaper chairs that are still high-quality if you're on a stricter budget.
---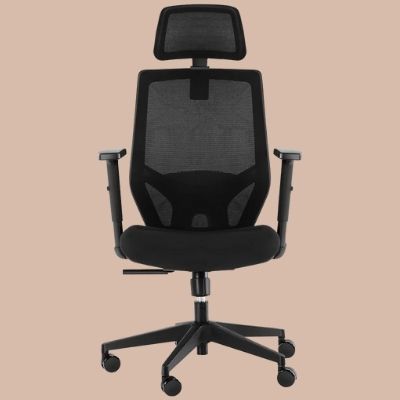 This affordable chair costs under $200 and has great results. It's designed to support the lower back while keeping your posture straight, which is essential for improving sciatica pain.
It reclines back pretty far with plenty of other adjustable features to keep you comfortable.
---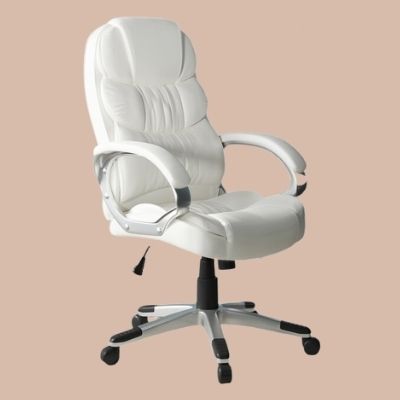 If you're on a budget and still want a chair that looks luxurious, look no further. This high back chair has helped many people with sciatica. It is very comfortable and easy to set up.
However, it's not as ergonomically designed as previous options, so you may want to add lumbar support.
---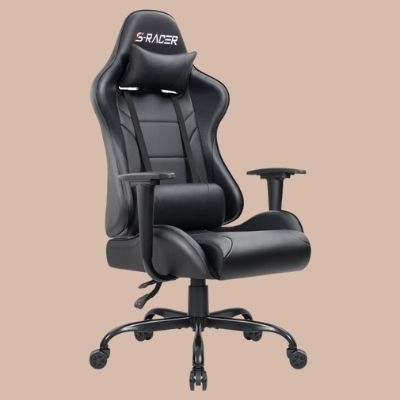 This supportive and comfortable gaming chair is a great investment. It comes with a neck pillow and a lower back pillow that gives extra support to help alleviate sciatica pain.
Plus, it's pretty inexpensive and comes in a variety of unique colors. It's labeled as a gaming chair, but it can easily be used at your office desk.
---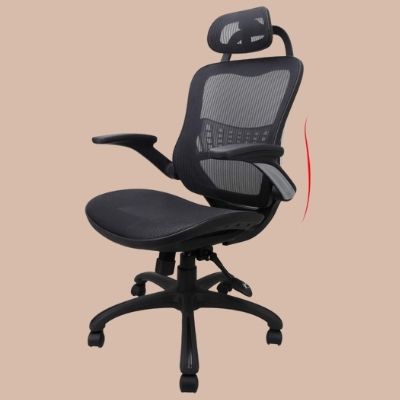 This is another ergonomic and affordable chair that has great results. It's very comfortable and can support up to 300 pounds. Designed to keep your spine aligned, it's perfect for those with poor posture and sciatica.
Plus, they have a 5-year guarantee if you ever have any issues!
---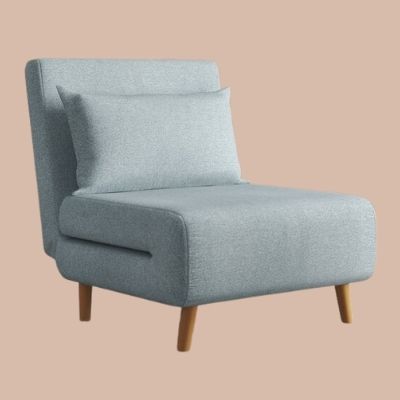 If you're looking for more of a trendy and decorative chair for the living room, this is perfect. It's ideal for small spaces because it unfolds to create a long chair the size of a twin bed.
It's also a great deal considering how comfortable it is. Plus, this chair is easy to put together (you just have to put the legs on). We love this light blue color – they also have mustard, black, and a darker blue.
---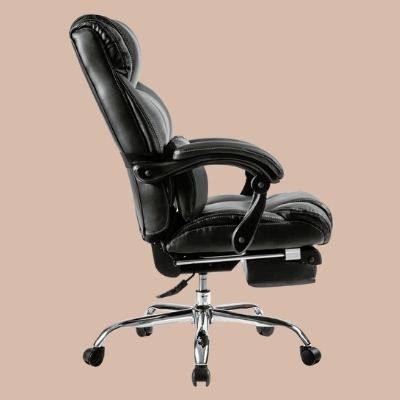 Need to nap on the job? This Merax recliner has a footstool built-in and it reclines very far back. The only downside is that it doesn't have great neck support for taller people.
This chair is so comfortable, it's dangerous.
---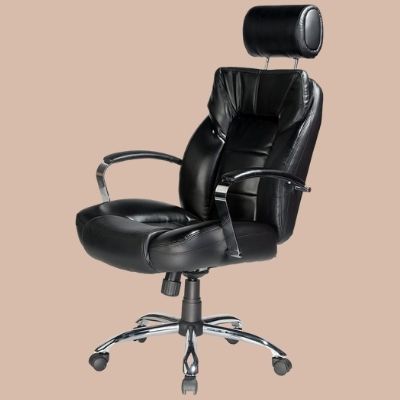 To finish off our list, this chair is designed to bring style and comfort to any office. It support your back for long hours of work, while also looking elegant.
The high-quality design will last years! Plus, it's a budget-friendly piece at under $300.
Improving Sciatica (Beyond the Chair)
While your chair can definitely be a huge factor of improving sciatica symptoms, you could have some other habits that might be worsening your symptoms. Here are a few additional tips for improving sciatica pain.
Sleeping
Just as you might spend 8 hours in your chair every day, you also spend this many hours sleeping. The way you sleep could be making your sciatica pain worse (sleeping on the side is a leading cause).
It can be hard to change your sleeping position, so putting a pillow between your knees while you sleep can help improve sciatica symptoms.
Any pillow works, but a pillow designed for sciatica and back pain typically attaches to your legs so it doesn't move in your sleep. If you sleep on your back, try sleeping with your legs elevated by placing a pillow (or more than one) under your knees.
Standing Desk
If you spend much of your day sitting, consider getting a standing desk to help switch up your posture. Sitting for so long takes a toll on your body, so a standing desk can really help with sciatica symptoms.
You don't have to invest in an entire new desk either – there are inexpensive standing desk converters that you simply place on top of your normal desk.
Stretching
Daily stretching and yoga can really help with all types of back pain, sciatica included. Even setting aside 10 minutes a day to start can do wonders. In fact, all types of exercise have been shown to help improve sciatica pain!
There are an abundance of resources on Google or Youtube to find some easy stretches that will help with sciatica pain.
Ergonomics
Aside from an ergonomic chair for sciatica, you should consider other features as well. For example, if you work from your laptop, a laptop stand with an external mouse and keyboard should be placed on your desk to ensure you remain in the proper posture.
You don't want to be craning your neck to look at your laptop or not giving your arms proper support. When typing, keep your wrists straight with upper arms close to your body.
Foot Rest
Finally, where you place your legs could be another thing worsening sciatica symptoms. The worst thing you can do is let your legs dangle.
If your chair is too high to place your feet flat on the floor, placing a cushioned foot rest under your desk is an easy fix.